Hello everyone!
I hope you all are doing well! Have you gotten your Christmas shopping done?! I know I haven't. I only have to get a couple of things though, so it's not too bad! :P
Since my Birthday was the 19th, I wanted to try a little nail art.
I painted each hand opposite of the other.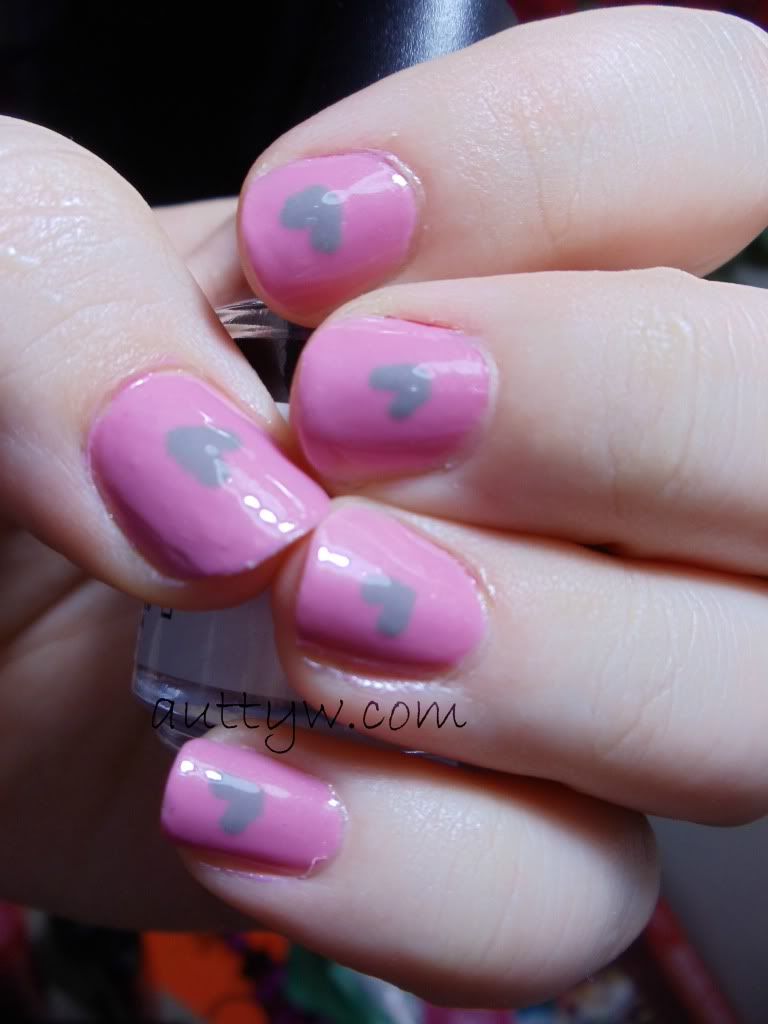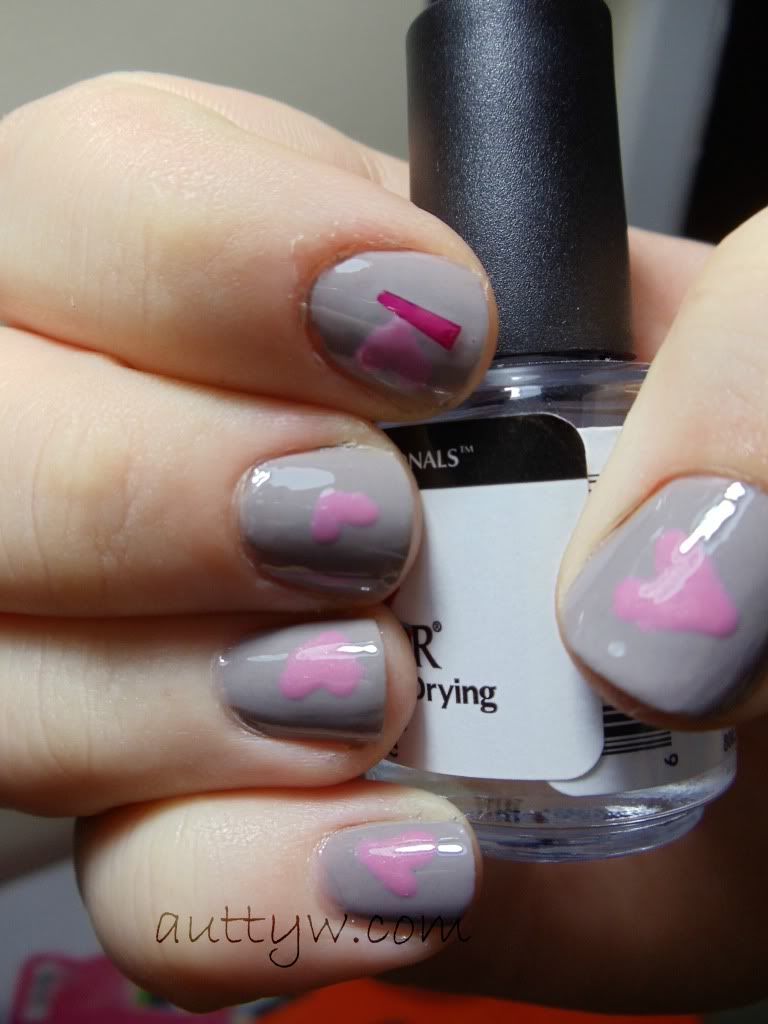 This was my first time ever trying to do any type of nail art, so they aren't perfect but I thought they were extremely cute!! :D
The polishes I used were:
Sally Hansen Continuous Growth Treatment
Orly Artificial Sweetener (pink)
Orly Faint of Heart (grey)
Out the door top coat.
(I won these in a giveaway, I know they were a collection, but I'm not sure you can get them anymore :( )
To make the hearts I just used a bobby pin :) Do you want me to do a tutorial showing how to do it?
Oh, that random piece of red on the one nail, is a piece of a rose. I was slightly bored when I started doing these nails. Haha.
I really love how they turned out! :D