I am not going to lie, i have had this palette since it came out. So, it has been a while that I have been meaning to do this. I don't know why I keep putting it off, but I just have. So here it is! My review of the build your own palette by Urban Decay!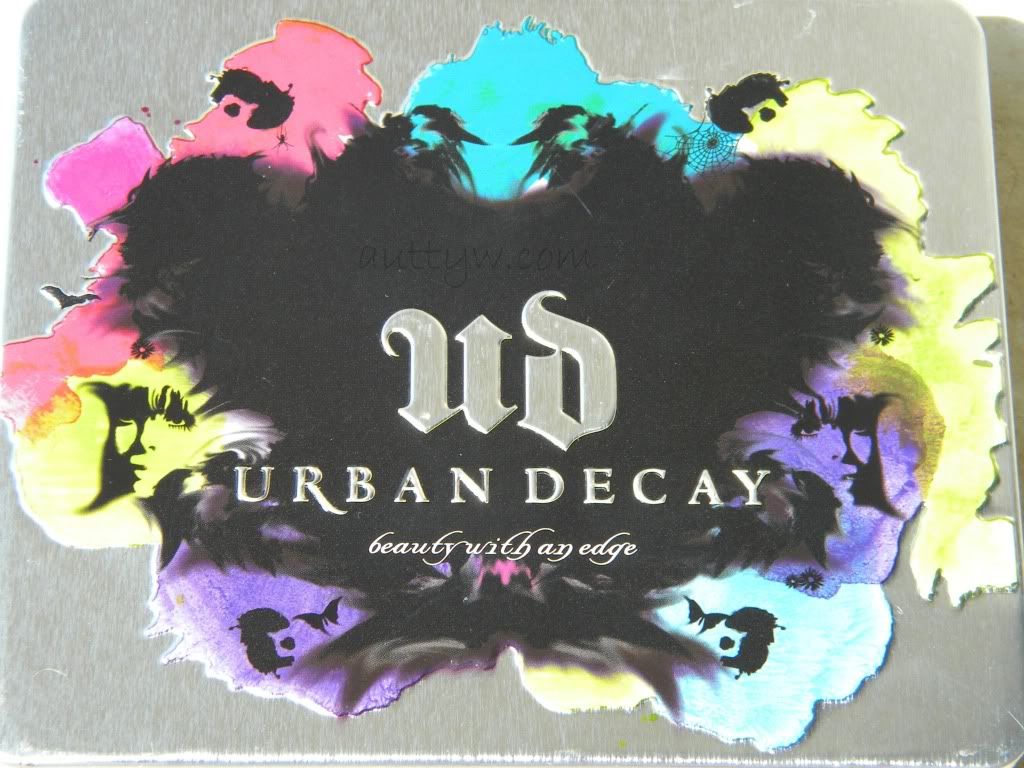 It's retails for $18, which is the price of one of the regular eye shadows. This also comes with an eye shadow called Walk Of Shame. I've not used it yet because. I have been waiting to review it. There is also a travel sized eye shadow brush. I really like Urban Decay's brushes. I'm sure this is as soft and lovely as the other ones :)
Urban Decay now offers variations of palette then one I have. I have the original design that they came out with. I have heard that a lot of people have trouble popping the eye shadow pan out of the palette, but for me personally, I've not had an issue with it. It is pretty easy to do. Not only that but if you purchase the regular shadows (which you need to do anyways for this palette) at $18 each, you can depot the for travel use instead of carrying around a bunch of single shadows. You can customize your palette anyway you want.
The fact that this is customizable is the reason that I purchased this, although I have not purchased extra shadows to go in it. You can't use the "Vintage" eyeshadow pans because they do not pop out like the new ones do. The palette also has a really good sized mirror. It's the size of the entire palette. I'm glad that they did that because it is actually a USABLE mirror and not a waste of space.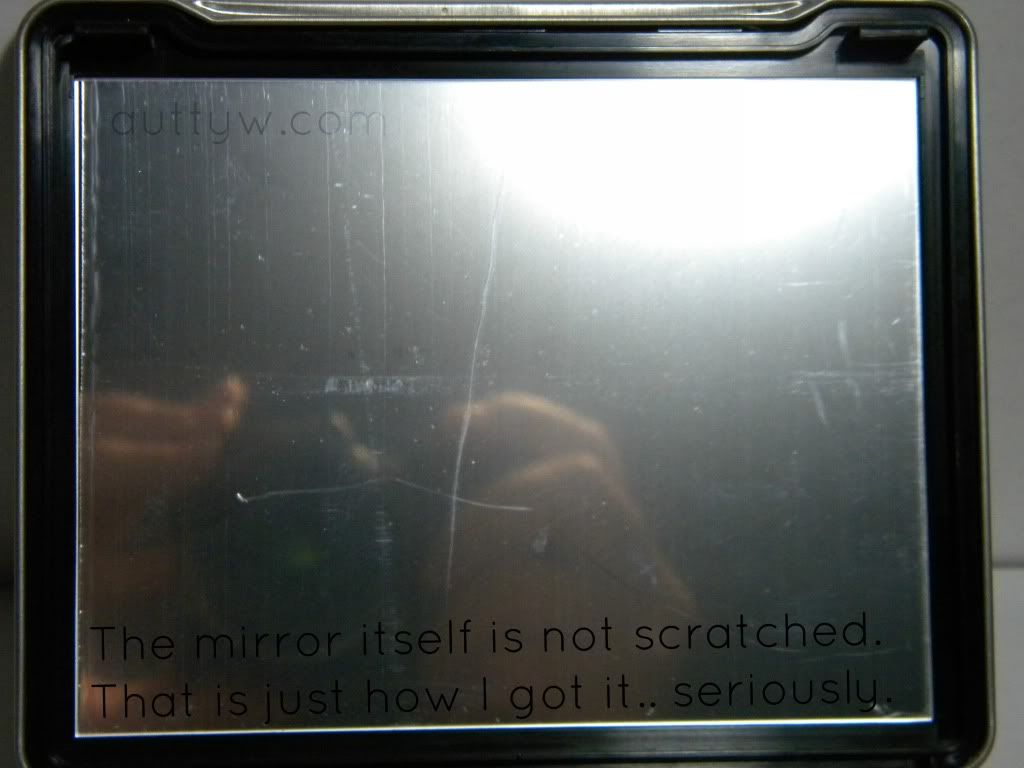 I think this palette is a good idea, especially because you get an eye shadow that is exclusive to the build your own palettes. In whole however, if you want to fill this palette, it's going to cost a lot of money. Especially with the eye shadows themselves being $18 a pop. That in my opinion is the only downfall for me. I'm sure with time I will fill the palette up, but right now, it is just not do-able for me. :(
Walk of Same is a peachy nude eye shadow that is great for using as a blending color or for under the eyebrow to highlight it. It is matte and has no shimmer in it at all, which makes it perfect for both of those applications. (
little side tid bit. This shadow is also available in the Naked Basics palette now. Currently only that palette and this one are the only one's who have this shadow)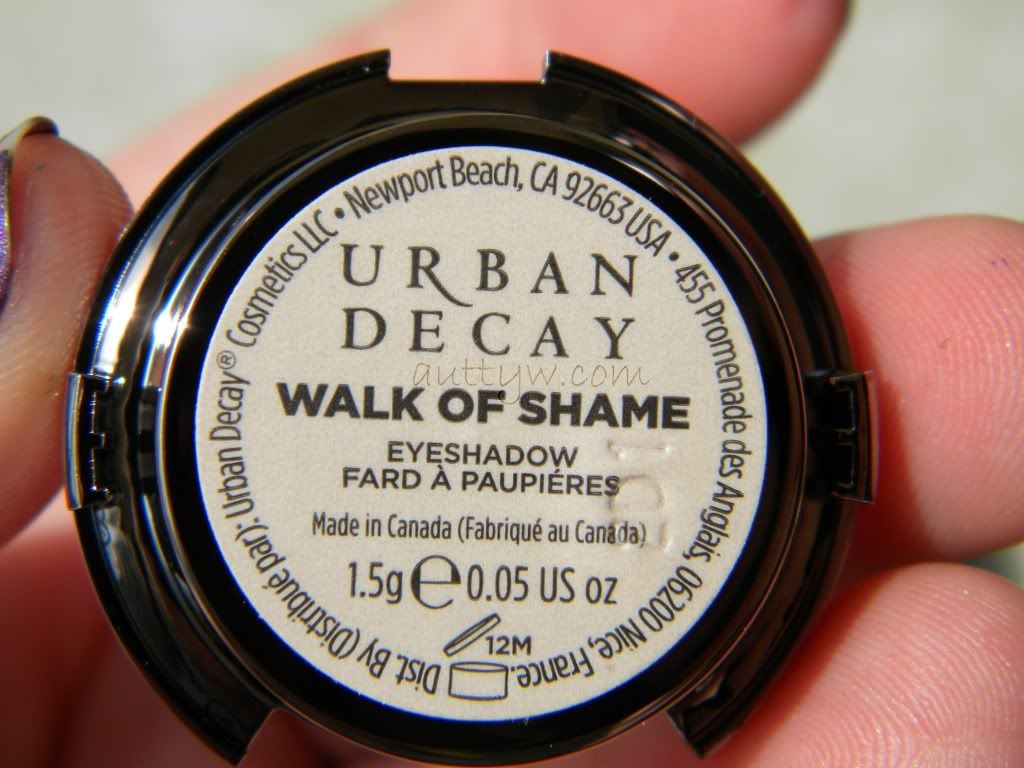 Should you get this palette just for this shadow? In my opinion, no.. Now if you are a hardcore Urban Decay collector where you must have it, then more power to you. I however do not feel that this is an absolute necessary thing to have in your collection. Especially since you can only fit Urban Decay shadows in them. The shadows pop in and out of their packaging and they pop in and out of the palette. So they will be secure if you do happen to want to travel with them.
The palette is made out of what seems to be very thin aluminum, so it will withstand a lot. The inside is portion that holds the shadows is plastic and they are not magnetized to the best of my knowledge.
Figure $18 for the 6-pan palette. Then if you don't want to keep Walk of Shame in the palette you are going to have to purchase 6 shadows, or if you keep WoS in the palette you will need to purchase 5 shadows. At $18 per shadow you are looking at $108 for the palette and 5 shadows and $126 for the palette and 6 shadows. So in reality, this is not as big of a "deal" as they probably want you to think. You could buy a Naked Palette and get 12 eye shadows for $50.. Or one of their other palettes and spend less money then you would if you were to purchase this. However, if you WERE to not keep WoS in the palette, you don't get a container to pop it into, so you basically have to either keep it in this, or pop it into one of the empty containers for a shadow you would pop into this.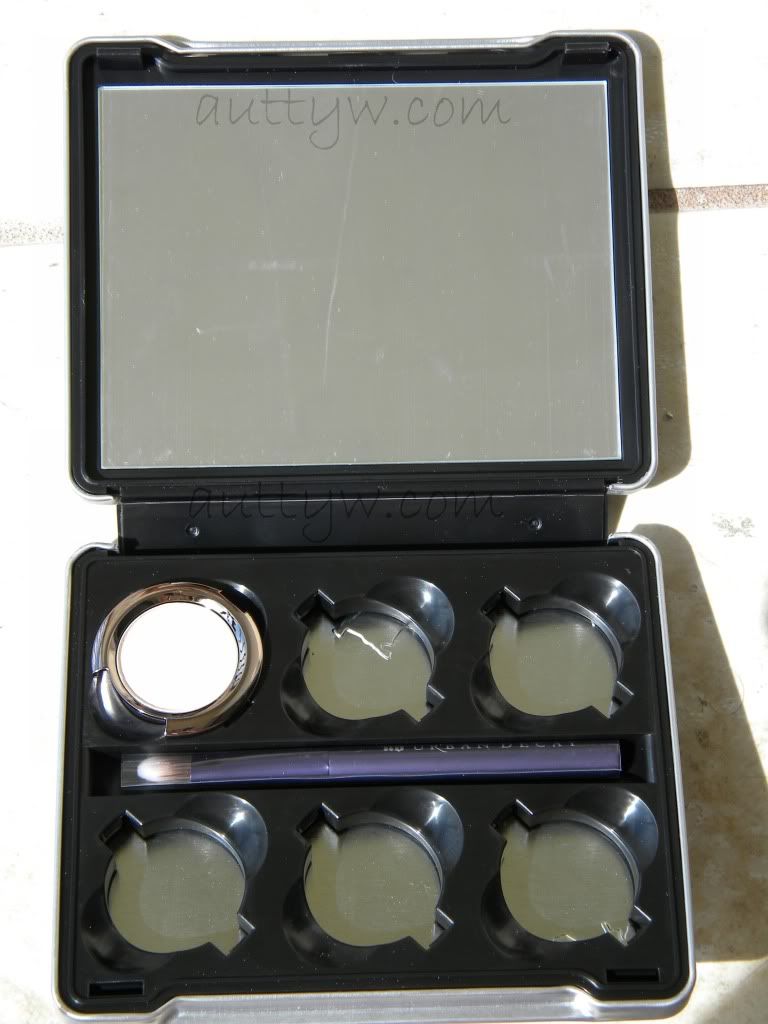 Now, I am not against this, but I am all about deals and for me, this is not a deal at all. Especially since you can't use the "Vintage" shadows in it. If this is a serious must have for you and you have the money to put out then go for it! But for me personally, I don't see me getting much use out of it at all. :( I've not even swatched Walk of Shame, so who knows what I might do with it. :P
Do you have a Build you own palette? What do you think of it? Do you think it is worth the money?!
disclaimer: I purchased this palette a long time ago with my own money. I am not affiliated or sponsored by Urban Decay to talk about this product. All opinions are my own.
Also, please don't ask me my opinion about L'Oreal buying Urban Decay. I honestly don't have an opinion about it. :)