Hello Lovelies!
I'm trying to get back into the groove of things and am planning on taking a couple of more days and writing out some posts. I feel like I have been neglecting you all and I hate it. :(
Onto what came in my Ipsy bag this month.
So this month's bag is centered around being a Super Star. I personally don't quite get the "themes" sometimes, but hey, if it floats their boats. Right?
There was no makeup in this bag, and I am okay with that. I loved everything that came in this months bag as well. The only time I dislike bags is when I get a bag full of things I WONT use.. It has happened..
The first product is another nail polish from Nailtini.
The color I got was Frappe. This is kind of dangerous because I've loved the past two Nailtini polishes that I've gotten. Frappe is a VERY sheer pale pink. When I say sheer I mean it. 1 coat just evens out the colors on your nails, after 4 coats it is still NOT opaque. You can still see the tips of your nails, however I am very okay with that. For some reason I am very drawn to this nail polish. I am so glad I got this over the red one. I also want to note in the picture below, there is NO top coat on my nails. This polish is extremely shiny on its own.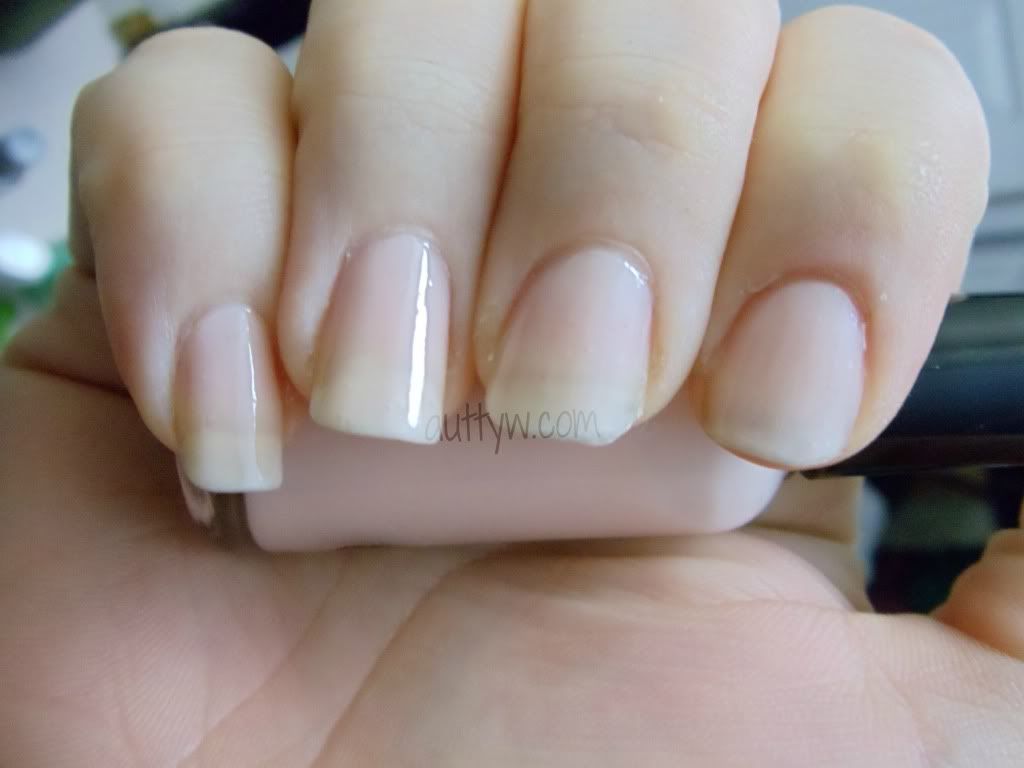 Josie Maran 100% Pure Argan Oil
I've been wanting to try this for quite some time, but I found that this is quite expensive. No surprise though. I've used this once so I can't really give an opinion on it. It does have no scent though, at least to me.
Pacifica Tuscan Blood Orange Mini Body Butter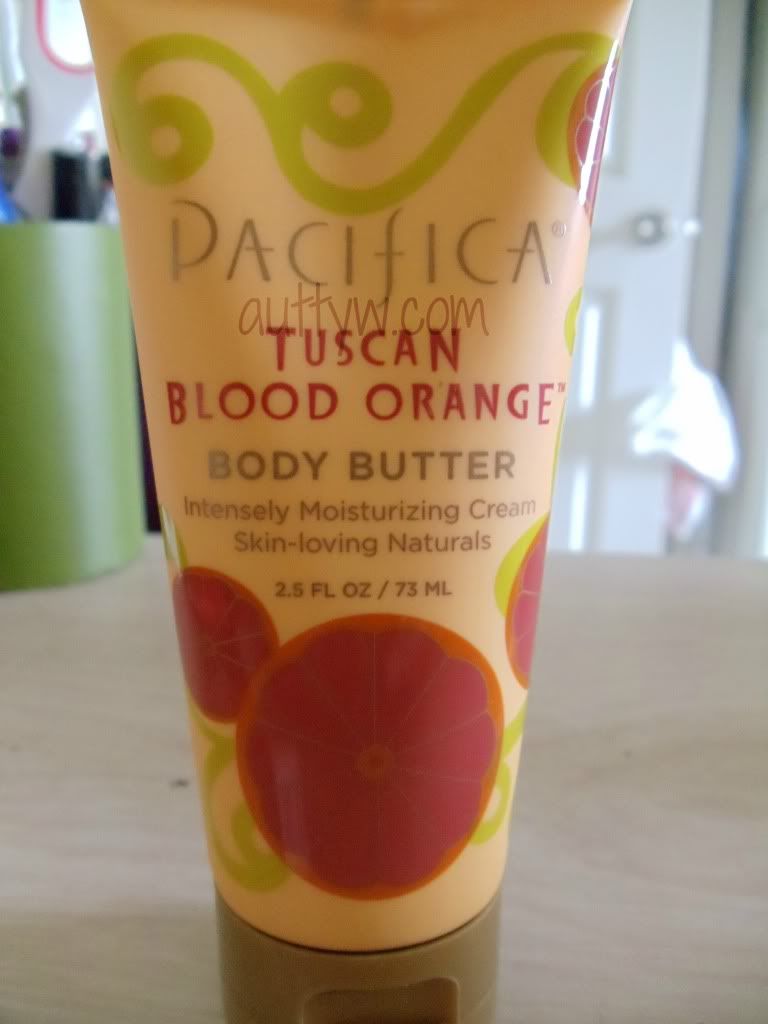 Ever since Davia talked about this months and months ago, I have been wanting it. I LOVE anything blood orange. It's a sweet scent, but there is more too it. I really love this scent! Bah. The "mini" of this is basically like a travel sized. Perfect to throw in your purse and call it a day.
Big Sexy Hair Spray & Play Volume Spray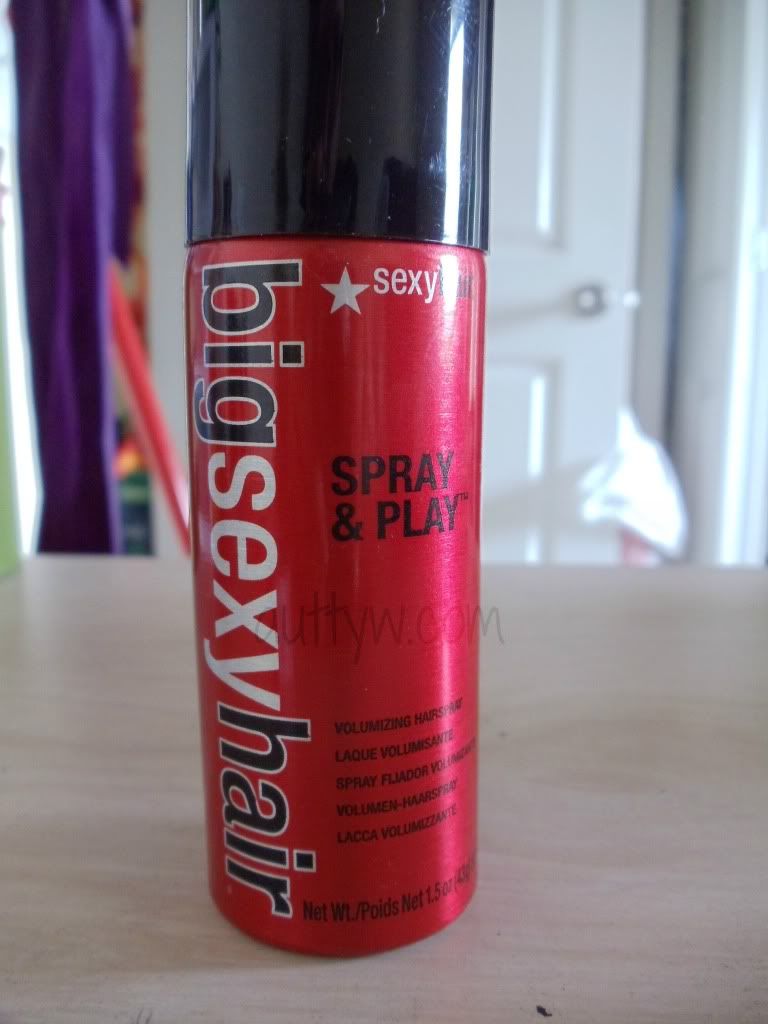 Now, I've got flat hair and am always in need of volume. I don't use hair spray often, but I am going to give this a shot.
The last product is from SOHO London. This was a you get one 1 out of 3 brushes. I happened to get the crease brush.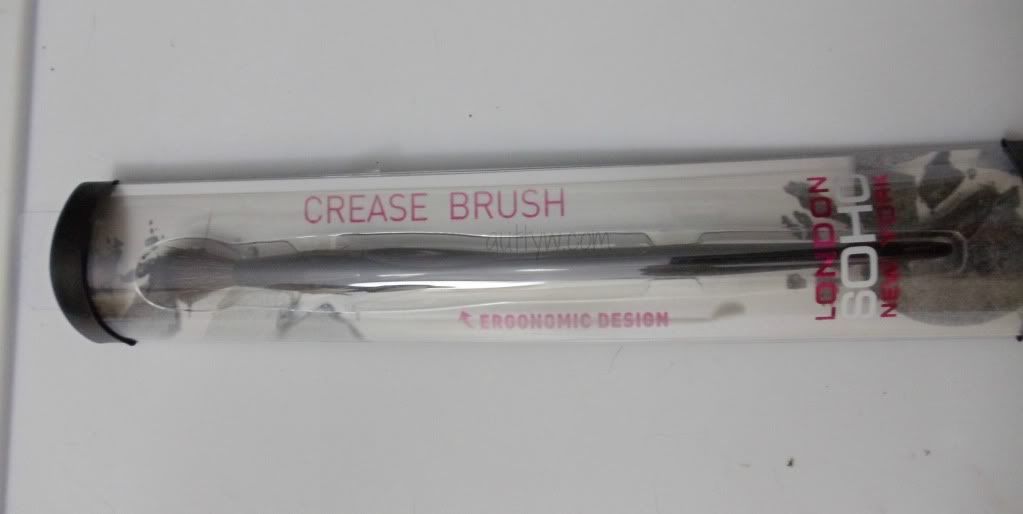 I don't typically use crease brushes, but I guess I should start huh? :P I've got a few and haven't really found one that I liked so we will see how this goes. I do have to say that the bristles are quite soft and don't feel scratchy so this could work out really well.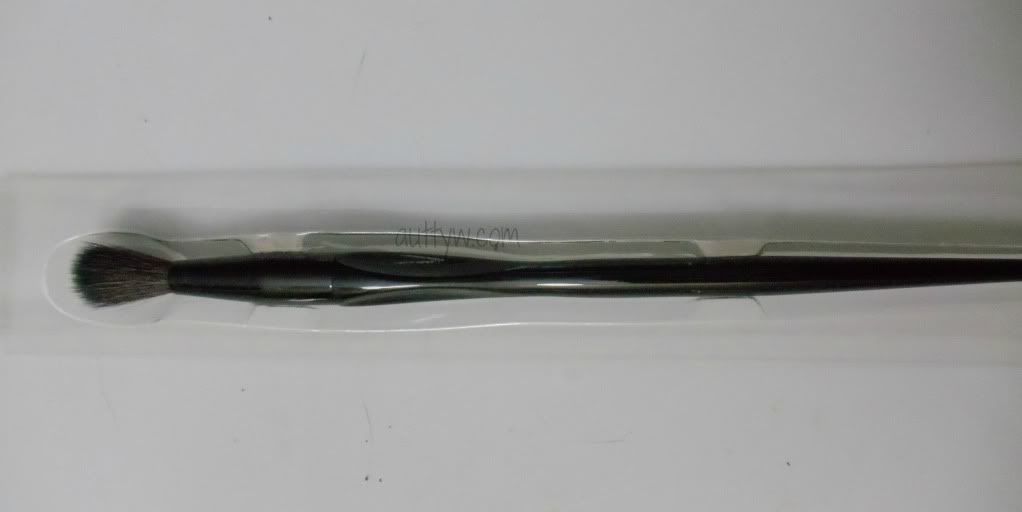 The bag this month is pretty big! To me this is a proper makeup bag. It's big enough to hold quite a lot of products and would be absolutely perfect for travelling. The bag itself is a dark navy blue with a lighter navy blue lined inside. There are also white stars on the inside, which I quite like. I think if the stars were also on the outside the bag would be cute as well, BUT I am quite happy with them just being on the inside as well! :P
No complaints from me about this bag. I really love everything I got and am excited to try out the things that I did not try.
Do you like that you got in your Ipsy bag?
Do you want to see an individual review of something? Let me know!