As soon as I saw Red Bone in my box from Wantable.co , it instantly reminded me of Volturi Dusk.
(Yes, before you judge this is an eye shadow that is based from Twilight.. I was a HUGE Twilight fan until I saw the first movie.. loved it at first, then it started to depress me. I still love the books, but not the movies. I've not even seen the rest of them.)
Anyways.. These two are extremely similar. .. .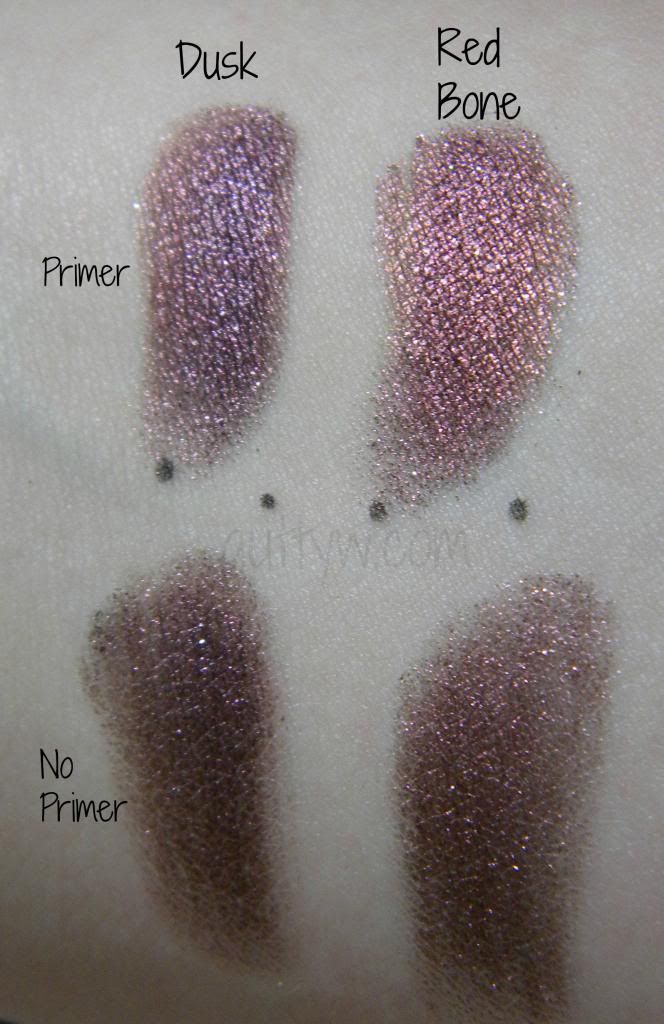 Red Bone is a deep maroon with gold and a slight pinkish undertone. The gold undertone is more prominent in Red Bone. This also has more silver sparkles.
Dusk is the same Deep maroon but the pink/purple undertones are definitely more prominent then Red Bone.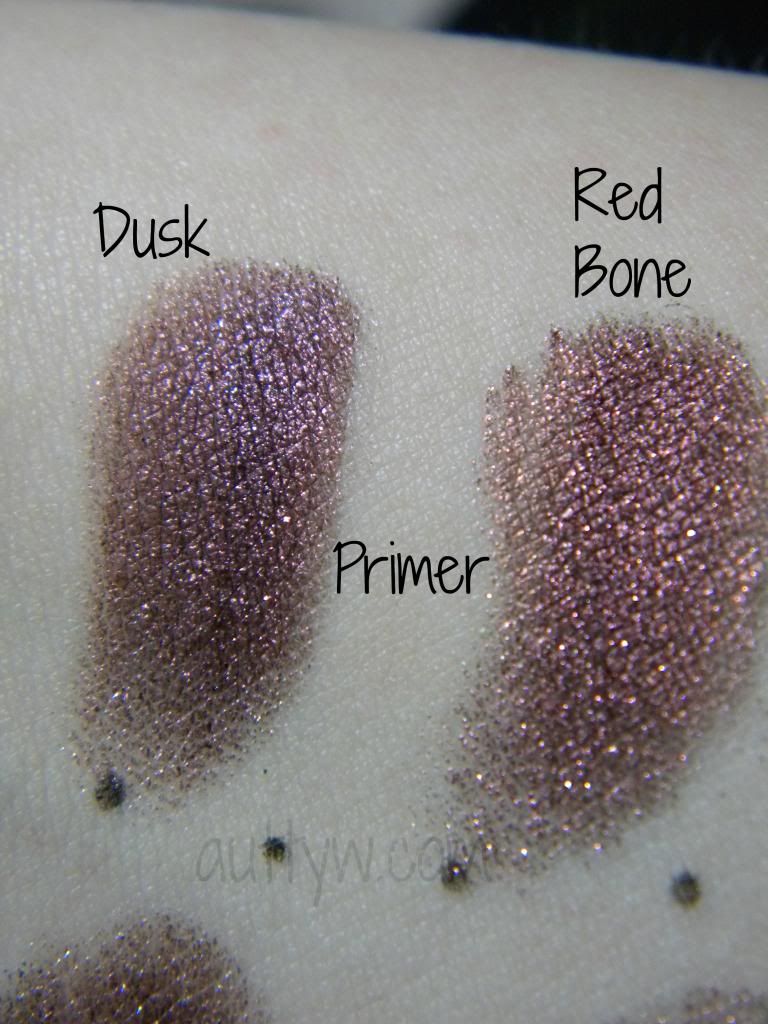 I really love both of these shadows...but there is no real need to have both. You can still purchase Dusk even though I got mine years ago (like when the twilight movies first came out). You can purchase Dusk on Amazon and even on the Twilight Beauty website. (yes there is actually makeup and such based off the movies -_-) You can purchase Red Bone on the Swagger Cosmetics website
Volturi Dusk is $9.00 USD
Swagger Cosmetics Red Bone is $9.50
I can't say that I prefer one over the other. They are both perfect for a gorgeous smokey eye. Both are absolutely gorgeous if you wanted to do a dark and sexy eye look, or even just to wear just because.. I do that a lot is wear it just because.. :D You could really even take a wet eyeliner brush and use them as eyeliners. Absolutely gorgeous!
Do you have either of these shadows? What is your opinion of them?!
Disclaimer: I purchased Volturi Dusk with my own money back in 2011. Swagger Cosmetics Red Bone I received in my wantable.co box which was a PR sample. That does not affect my opinion on either of these products at all. All opinions are still my own.