Hello everyone!
So, no foolies, but I had an actual blog post for today, but I've been kind of busy and just never sat down to transfer/write it on the computer. I've got it sitting in a notebook, but that is about it. Not only that but I need a couple more pictures for it. Chris is graciously allowing me to use his legs to show how a product works. Isn't he nice? :P Baha
Anyways, so last night, I just threw on a pound of makeup.. well okay it was not a pound, but at least 1/2 a pound of mascara. I loved the look, but the mascara wound up being too much. I don't even know why I bothered to buy the one mascara again because I knew I didn't like it.. well okay I know why I did, it was 75% off. That's the only reason. #lame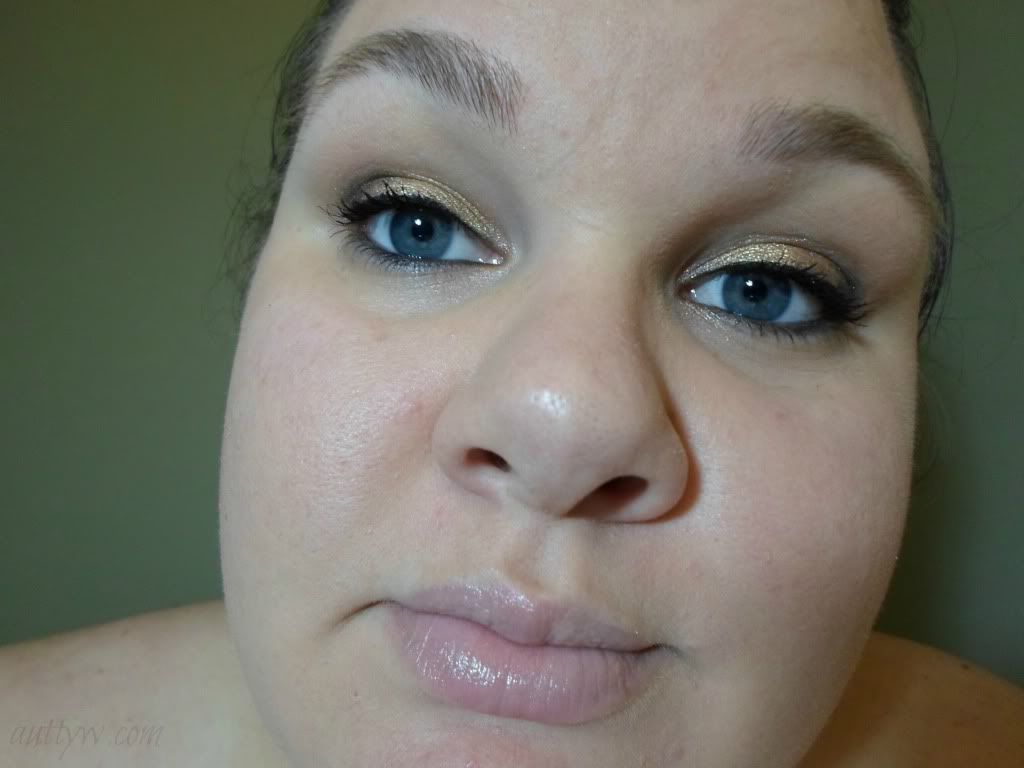 Glorious face and giant nose. Yes, I hate my nose honestly D: But it makes my face proportionate, I guess :P
Your nose can be one of those features that you either can love or hate. I'd never change it though! :)
Anyhoodles.
On my face I have
L'Oreal Magic BB Cream in light
Neutrogena Skin Clearing Liquid Foundation in Buff
I then set it with my Urban Decay De-Slick (old packaging.. not that it matters)
On my eyes
Urban Decay Primer Potion Original
Whip Hand Cosmetics Eye Cream Thermal
Urban Decay Naked palette - Half Baked (my favorite shadow basically) and creep in the outer corner.
I also added Swagger Cosmetics Red Bone loose eyeshadow to the outter corner BUT you can't even tell it's there
My eyeliner was a mixture of Marbella Permanent Eyeliner pen in Black and Revlon ColorStay Liquid Liner in Black Brown
My mascara was also a mixture of TheBalm What's Your Type? and Almay intense i-color (the one I hate)
...Is that all? o.O
Wait, no it wasn't. Bloody hell I almost forgot! The liner in my waterline was Urban Decay 24/7 Glide On Eye Pencil in Perversion and I smudgy smudged some Paladio black eye shadow in the lower lash line..
On mah lips is the Korres Lip Butter in Jasmine.
FIN!
I really did my makeup for no absolute reason last night and I couldn't wait to take it off because of the mascara, which is a shame.I promise the post that was supposed to be up today will be up on Fry-day. Unless you would like it earlier then it shall be done Tomorrow.
I hope you all are having/will have a lovely day!!