Hello everyone!
For you today I have a pretty exciting review for you! Well, it is exciting for me at least!
Before I even get into my review I do want to state that I received this from SheSpeaks and L'Oreal for my honest and unbiased review. I will talk about that more at the end but let's get into the review.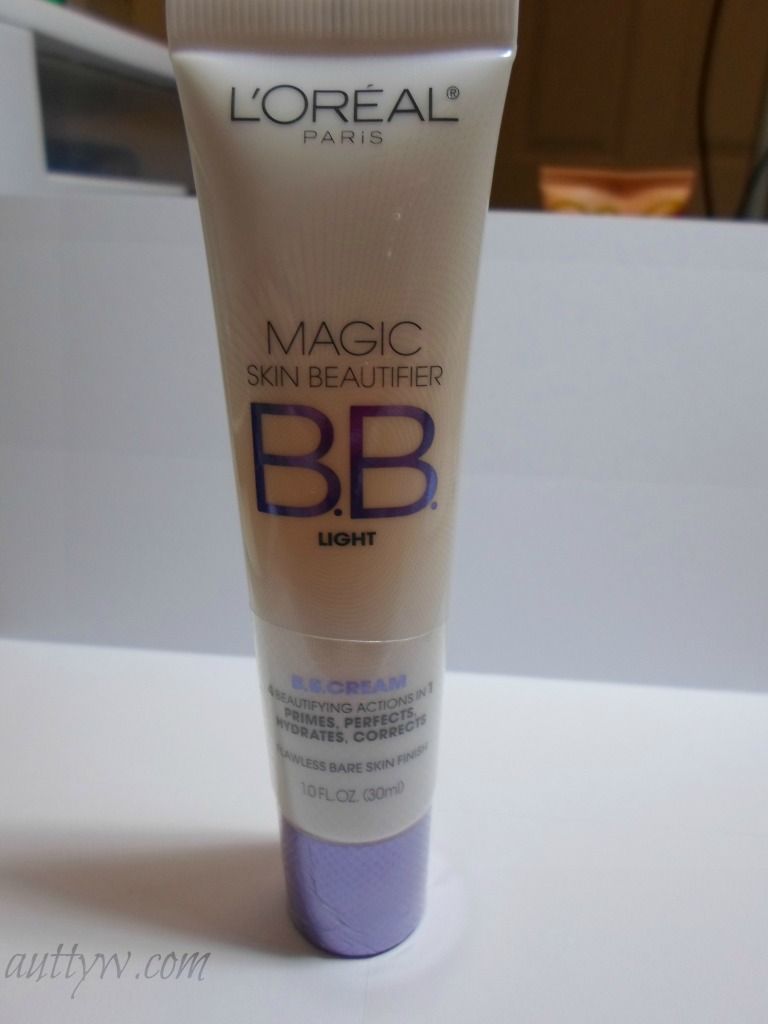 This is the first B.B. Cream that I have tried, so I honestly can not compare this to any other type of B.B. Cream. There is a huge difference between Asian and Western B.B. Creams. From what I have heard a huge majority of the Western ones are pretty much just glorified tinted moisturizers.
The Magic Skin Beautifier B.B Cream (long enough name? lol) Claims to prime, perfect hydrate and conceal. This does claim to give you more beautiful skin.. OVER TIME. Don't go rushing out to purchase it because you want beautiful skin. Just like pretty much everything else, it takes time my loves.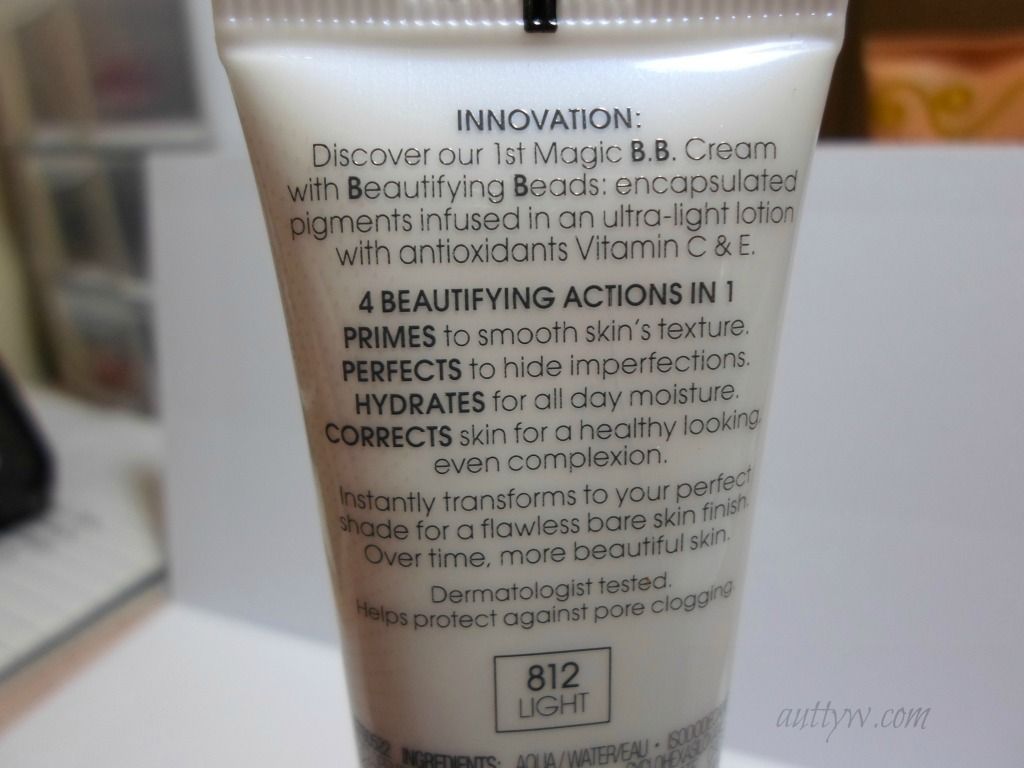 The color that I received was 812 Light and boy am I glad of that. It matches my skin pretty well, which makes me a happy camper. When you first squeeze the product out it is white-ish grey with kind of brown beads in it. It is a very liquidy product, but once you start to rub it into your skin, it changes to a skin tone color. You can wear this alone or under your foundation.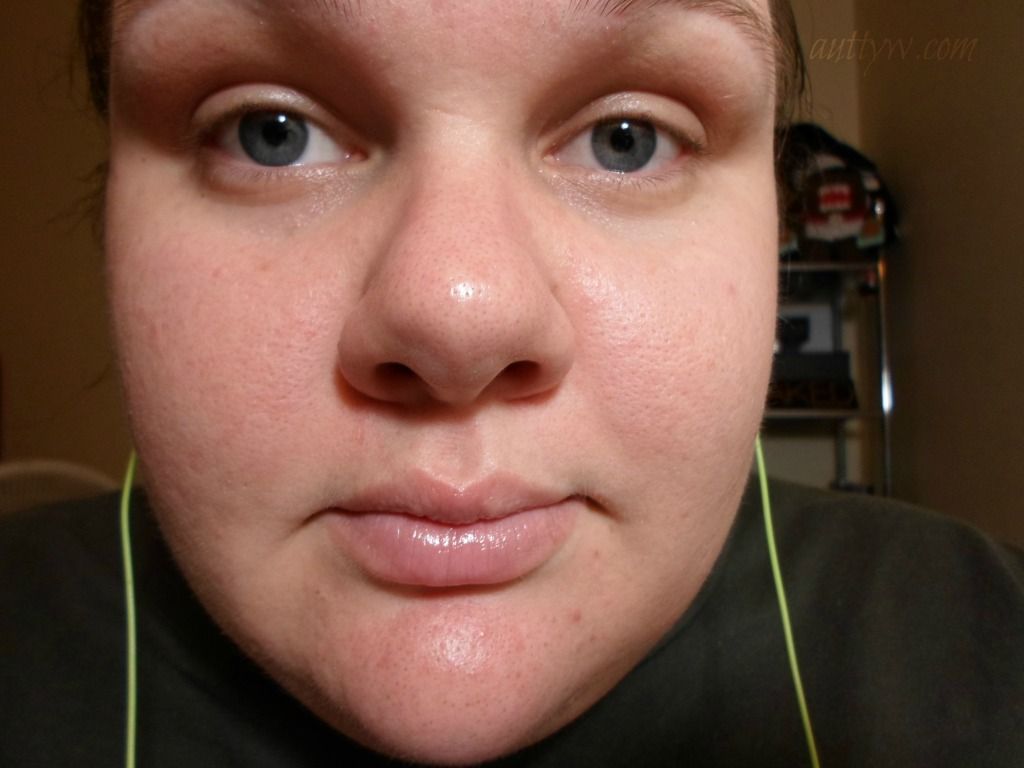 The picture above is me with nothing on my face at all, except for a moisturizer.
Honestly, I was a little afraid to try this. When this product first came out, I tried the tester which was in Medium and I knew it was WAY too dark for me. So, I am really glad that I got the color light. I was more afraid of the color than anything really because you can't test these in store.
In the picture below on the left I didn't apply it and on the right I applied it. Just to show the coverage that you get.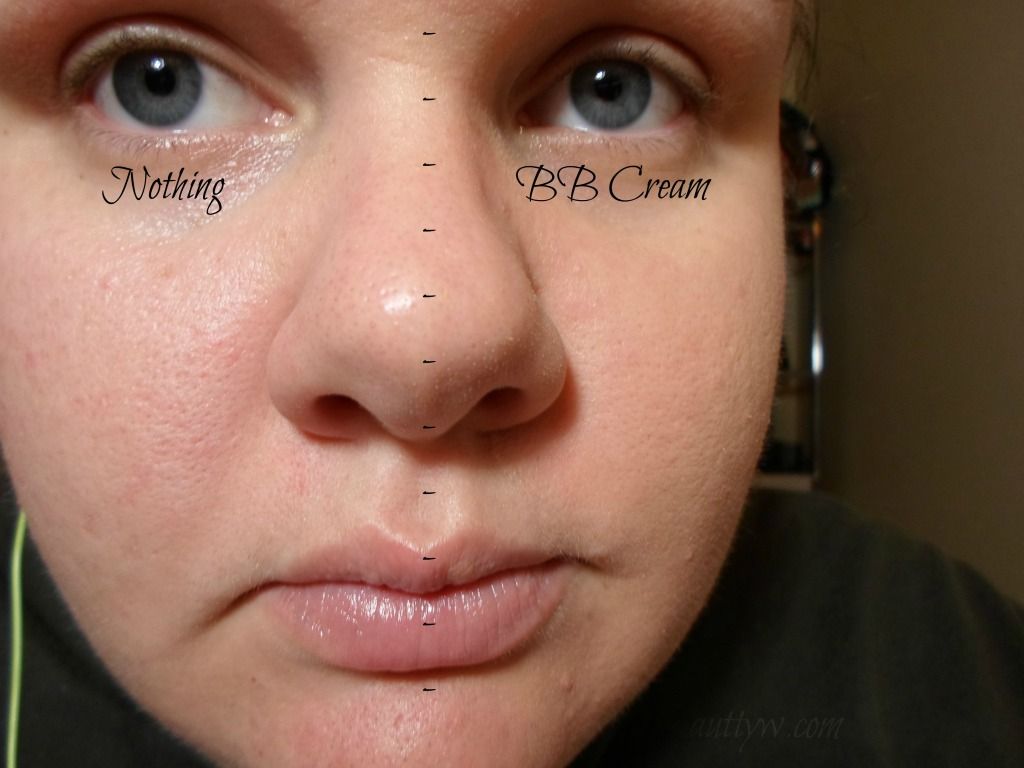 This is what my skin looks like after the product is fully applied.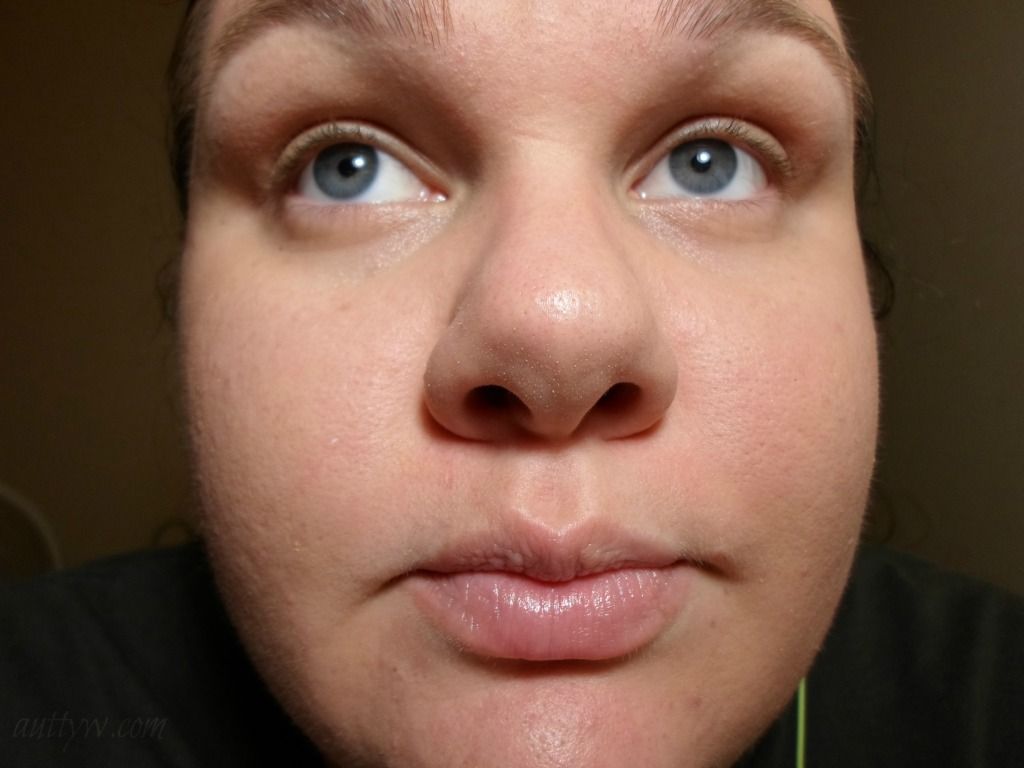 It was a bit weird at first to apply, but only because of the little beads in it. However the gritty feeling goes away once you start to rub it in. The coverage was a lot better than I expected honestly. I have a few things that it didn't cover, but it's not a foundation, it's not designed to cover everything. I also found that it made my pores look smaller and less noticeable! That for me is an extremely good thing. You can tell that it did not cover all of my redness but it covered almost all of it except for my chin, which is okay. I typically have to use concealer on it anyways.
I wore this for about 5 hours the first time and I could notice the oil starting to break through. I didn't use a primer under it so that could be a factor, but for me having something on for 5 hours with no primer is a pretty big thing. Especially with my nose and tops of my cheeks, those get oily really bad. So the fact that it works really well with my oily skin is fantastic!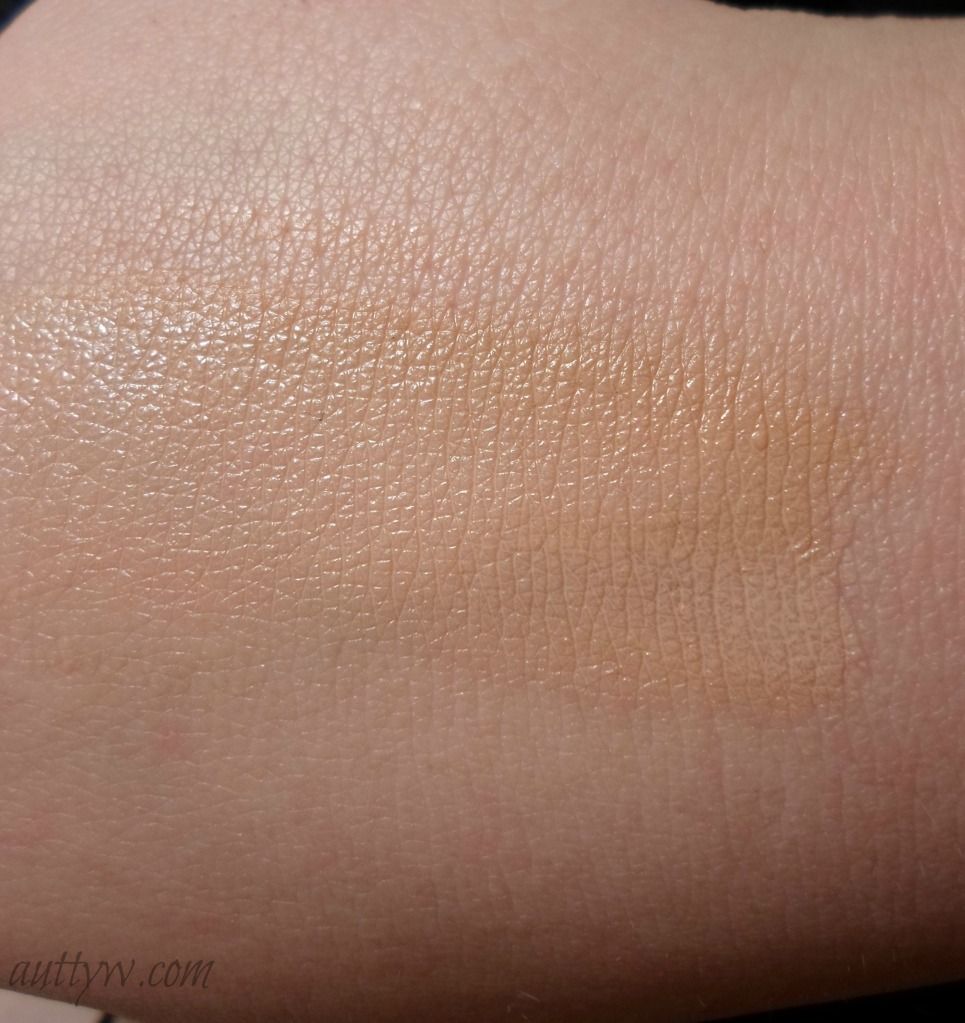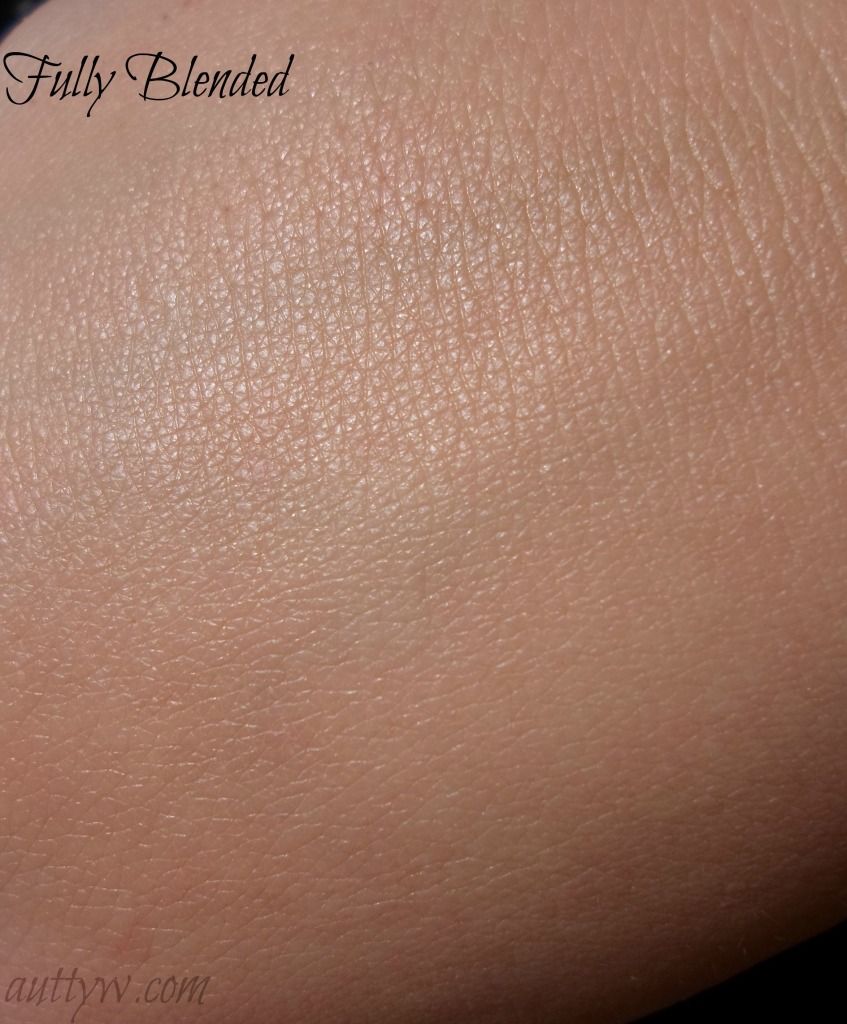 I've not tried wearing this under a foundation just of yet. I've been letting my skin breathe because it currently hates me. -_- Bahaha.
I really do love this product! I think it is absolutely fantastic and I commend L'Oreal for creating another amazing product. Does it do what it claims? Well, it does prime and correct aspects of the skin. With the perfecting, I feel that it does especially well since it is only a B.B Cream. Not a full cover foundation. I did feel the hydrating aspect of it as well. A girl needs hydration, even us oily skinned girls. I'm going to keep using this and maybe over time there could be a change! You never know!!
Have you tried this BB cream? What did you think of it? Have you tried ANY BB creams? Let me know! I could be in the market! :P
Disclaimer: This was sent to me via SheSpeaks and L'Oreal for my 100% honest and unbiased opinion