Is allergy season starting anywhere else in the world besides Florida? It's only the VERY beginning of March and allergy season has started. The sheer amount of pollen..it's knocking me off my game, especially being allergic to ever-single-thing-outdoors..which is why this review is up late! D:
First, the sheer name of this product is a mouthful! Sheesh! :P
I had heard about this company before on another blog, but for the life of me I can't remember which one! Shame on me. While roaming Ulta the last time I was there I stumbled upon their products. I literally SAT on the floor of Ulta starring and trying to decide if I wanted this moisturizer or one from another company. I was sitting there for a good 10 minutes, poor Chris! :P The moisturizer sounded better than the other one that I had in my hand and I decided to take the risk and try something new with my skincare. I mean, why not? Life is too short to play everything safe.
This moisturizer claims to get a matte finish to the skin when it is applied. It does to a point. It doesn't completely mattify all of the places on my face, but ya know, I'm okay with that. I don't need an entirely matte face, and if I did, that is what a foundation is for. This is also supposed to keep you shine free for the entire day, but we will get into that in a minute. Formula 10.0.6 uses bamboo extract to help absorb the extra sebum (that's what the oil is called) on your face and it also has Aloe Very to help soften your skin.
As per the all day shine-free, I really don't believe that it holds up to that. I do get a few hours of shine-free-ness, maybe 4 at the most but it's not all day. If I really wanted an all day matte face though, like I said earlier I would use a foundation or I would use this in conjunction with other mattifying products. The bamboo extract does an extremely good job of soaking up the extra sebum in my more oily place (like my nose and cheeks) and I definitely can tell a difference with the aloe vera.
I do think that this is a bloody fan-freaking-tastic moisturizer though! Heck, my Mum even likes it and that is really saying something. She doesn't like much. I really do feel that this does help balance the sebum on my face better than the moisturizers that I have used in the past. Boy o boy my face does appreciate this, especially with my face having developed some dry spots. It does say to avoid the eye area with this, but I don't have any issues with using it there. Even though I don't suggest it, because it does warn against it. I've got an eye cream I am testing out, so definitely no more putting this on the eyes for me! :P (even though it does a fantastic job on my oily lids!)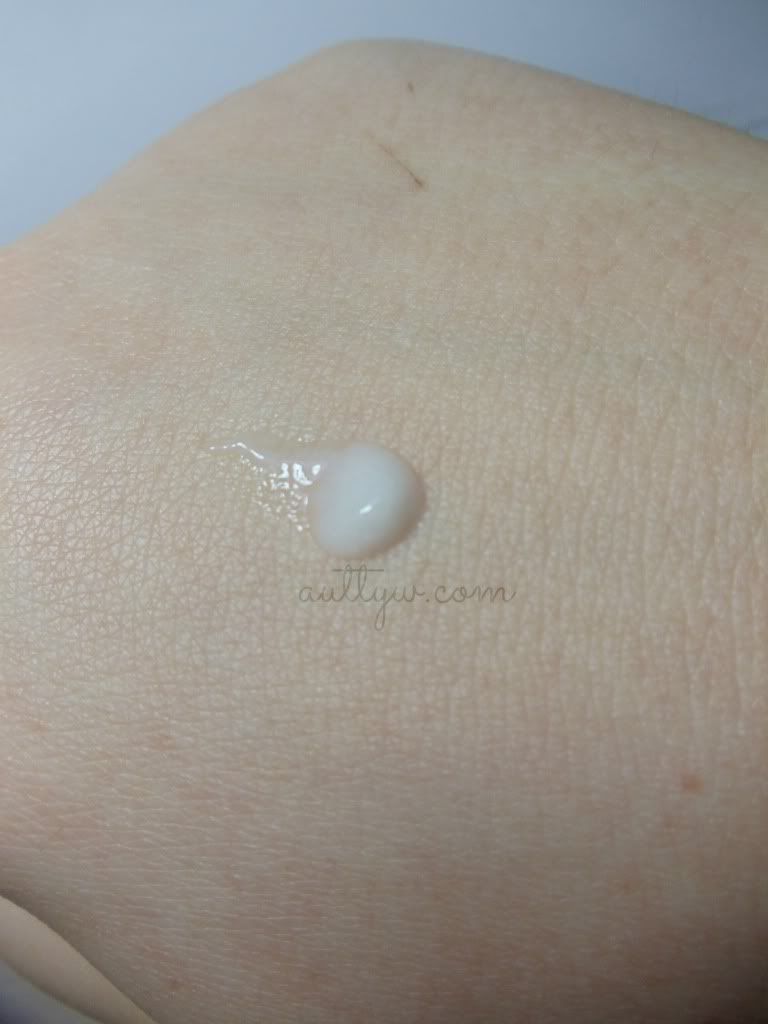 Oh! For how it smells, to me it smells like a regular moisturizer. It doesn't really have a strong scent at all, at least nothing that lingers. It's not even noticeable unless you actually smell it. (guilty) This also will last you a long while because you definitely do not need much at all!
This retails for $6.99
2.54 fl. oz (75 mL)
I think that is a FANTASTIC prices for a drugstore moisturizer, especially with it working as well as it does. This can be purchased at Ulta or on Ulta.com .
You can also purchase it on the Formula 10.0.6 website http://products.formula1006.com/
Formula 10.0.6 is cruelty free, even though there is nothing printed on their packaging. Since it is an Australian company, animal testing is illegal there. They don't have print the cruelty free logo on their products and they choose not to put it on their packaging. That is coming from their facebook page.
Ingredients:
Water (Aqua), Aloe Barbaden Leaf Juice, Caprylic/Capric Triglyverides, Cetearyl Alcohol, Ceterarth-20, Glycerin, Alcohol Denat., Lecithin, Epilobium Angustifolium Extract, Trapaeolum Majus Extract, Terminalia Chebula Extract, Porphyridium Cruentum Extract, Hydroxyethel Ethylcellulose, Guar Hydroxypropyltrimonium Chloride, Bambusa Arundinacea (Bamboo) Stem Extract, Tocopheryl Acetate, Slicylic Acid, Sodium Salicylate, Tocopherol, Echinacea, Angustifolia Extract, Pathenol, Fragrance/Parfum, Cyclopentasiloxane, Phenoxyethanol, Methylparaben, Propylparaben.