Hello Loves!
So, this is definitely going to be a different kind of haul. I know I JUST did a Walmart haul, but I promised my Nephew I would get him these and I'm a woman of my word, especially when it comes to my Nephew and Niece. Chris and I don't have any kids of our own so my Nephew and Niece are my world and I would do anything and everything I could for them if I were able too. So when my parents moved into their new place, I knew instantly what to get for my Nephew and Niece since they are over there a lot.
Check out what I purchased for my Niece and Nephew after the break!
Now that my parents have a bathtub I decided to pick up a couple of fun things for my Nephew. Since he just turned 4 back in the 24th of February I figured what the heck why not!? My Niece is only 1 (she turns 2 in October) So this stuff is more geared towards my Nephew, even though I know she is definitely going to have a hand in ultimate colorful bath time.
I first saw these back.. lord when I was in Middle school. My Aunt and Uncle went up to Canada for my Cousin's birthday (we didn't have the money to go) and when they came back all my younger cousins would do were talk about these tabs that changed the color of the water. I've been on a personal mission to purchase them. Since I never got them when I was younger. Now that I'm 22 and have a Nephew and Niece, what the hell not right?! PS I'm fighting back using them LOL.. Kid at heart :P.. Wow that was a long speel about this.. story time!
The first thing is the
Crayola Color Bath Dropz
. (
$3.78 USD)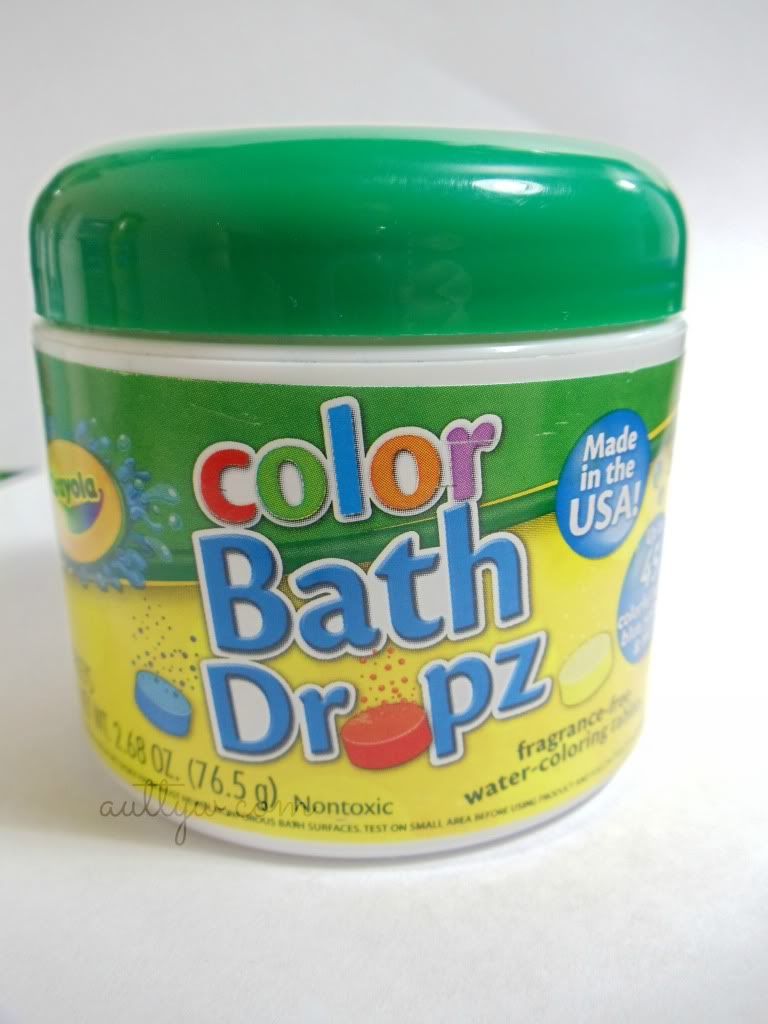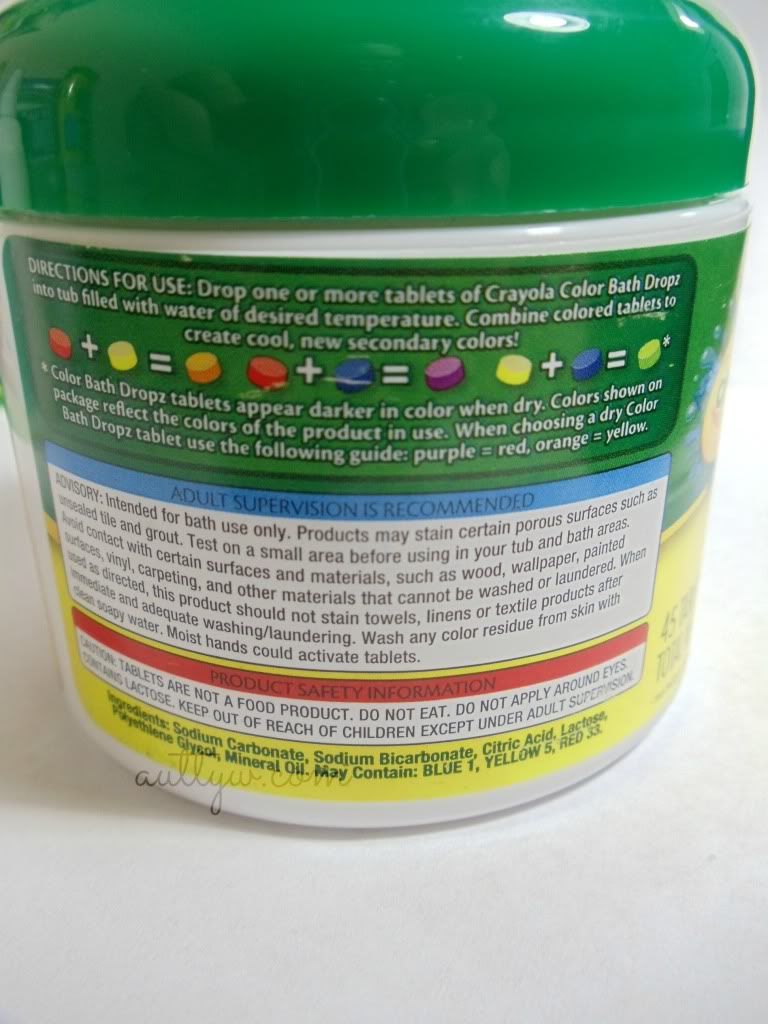 Then I said something to my Mom about bath tub paint for them and my Nephew heard me, and was bothering my Mom about it today so I figured I would pick him up something. Instead of the paint Chris and I decided on getting crayons. No we're not crazy. These Bad boys are DESIGNED for use in the bathtub and wash off with water.
The
Crayola Bathtub Crayon
s have 9 colors and definitely look like they are a LOT of fun! (
$3.97 USD)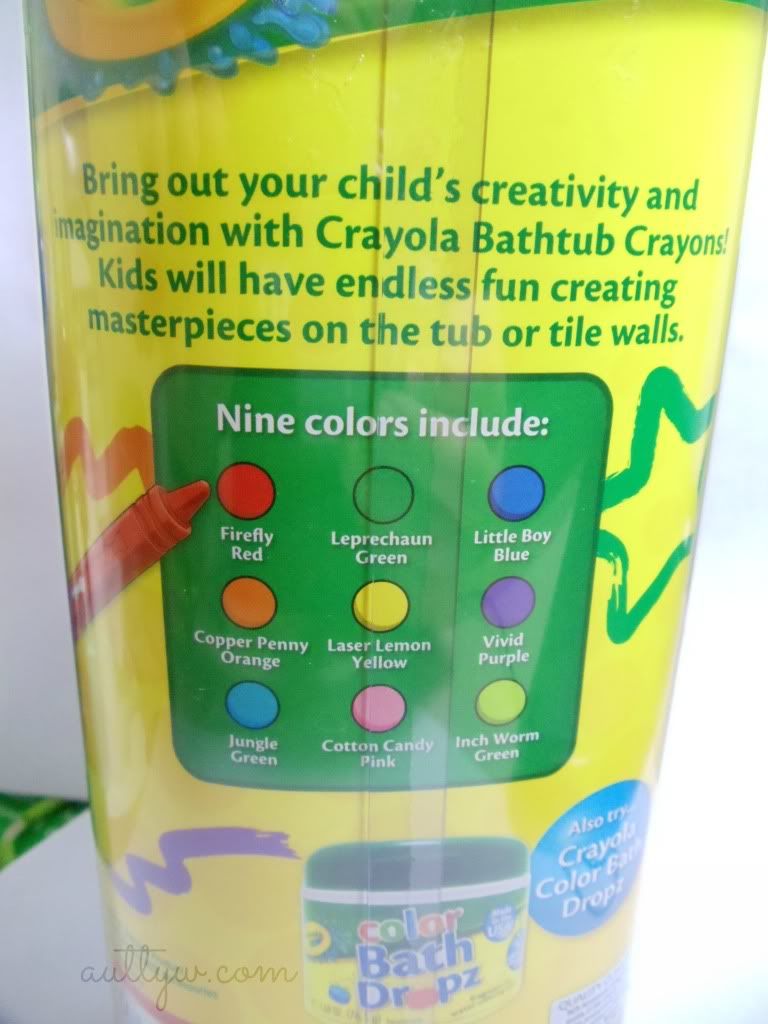 The last thing we decided to get was Bubble Bath. This isn't Crayola but my Mom's been using the Palmolive Dish Soap and I figured we could get them some actual bubble bath.. (The boy does love his bubble baths though) This is
Sesame Street Extra Sensitive Bubble Bath.
We opted for the Extra Sensitive because I knew my Niece would want to get bubbly and since she is only 1, we figured it would be safer. This is tear free, hypo-allergenic, dye-free, paraben-free, dermatologist tested and pediatrician approved. This also is not tested on animals, which is an added plus. (
$2.48 USD)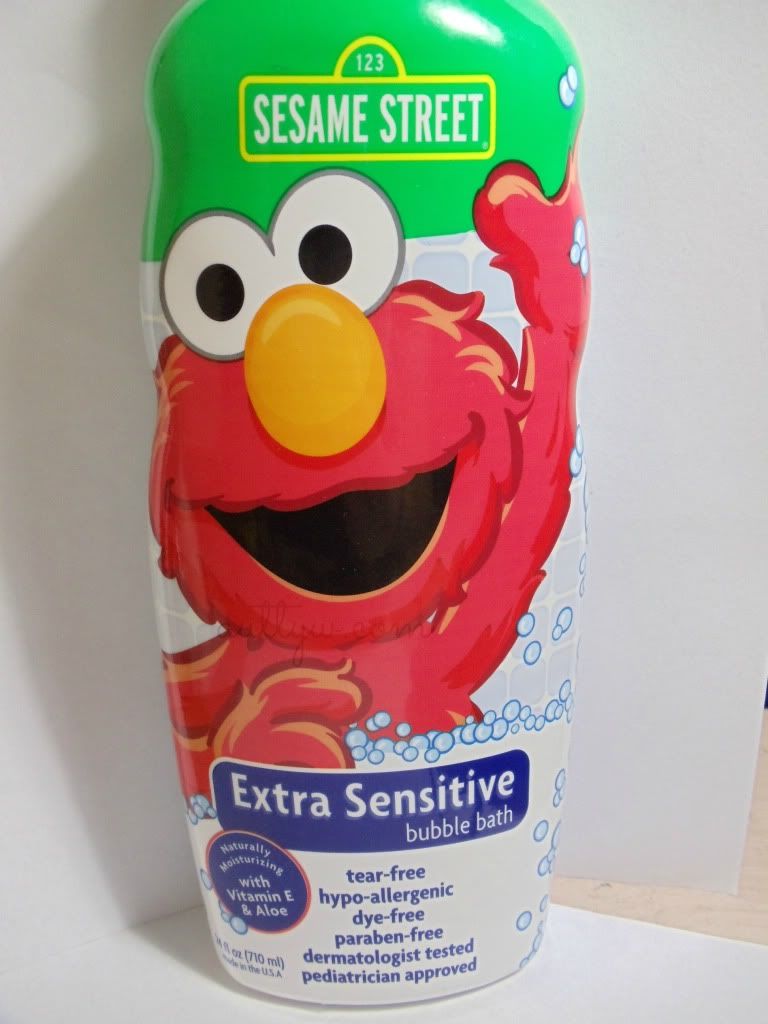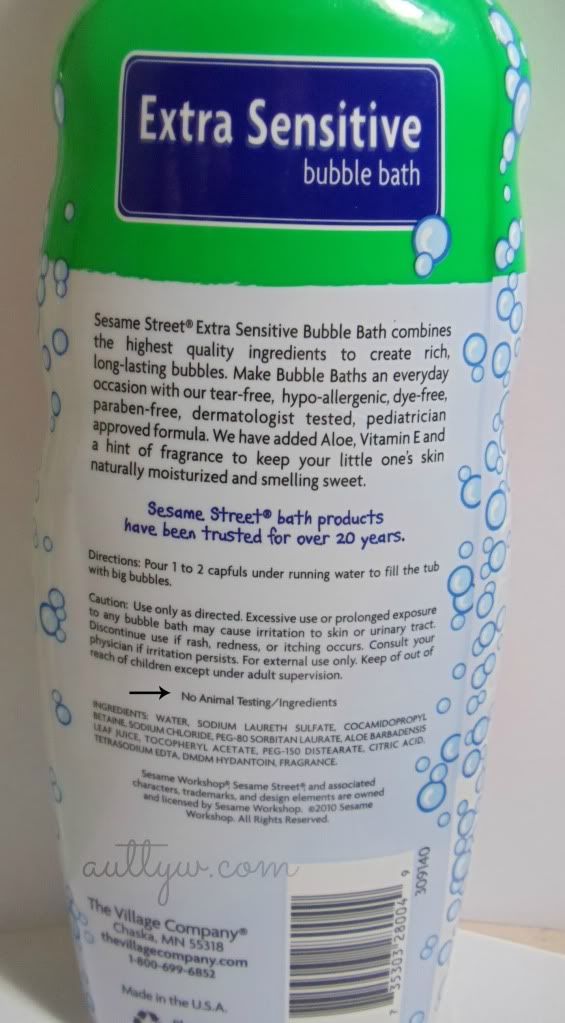 I think that this is a good small haul for them and I know my Nephew will be super excited to be able to take his colorful bubble bath and draw on my Mom and Dad's bathtub walls. Haha :P
I can let you all know how it goes if you would like to know! I know I'm interested to see how the crayons and the color drops work! PPS I purchased these all at Walmart.
Disclaimer: I paid for these products with my own money. All opinions are my own. I am no affiliated with Crayola or Sesame Street.