Hey Hey ladies!
I hope you all are doing well!!!
Today I have a comparison post for you.
Since the ORLY Cosmic FX collection came out back in 2010, I've been trying to find a dupe to it since it's hard to find. Welp Hard Candy came out with Beetle, but that was discontinued and then with their new collections that just came out they released Crush On Lava.
Click to read more and see the pictures!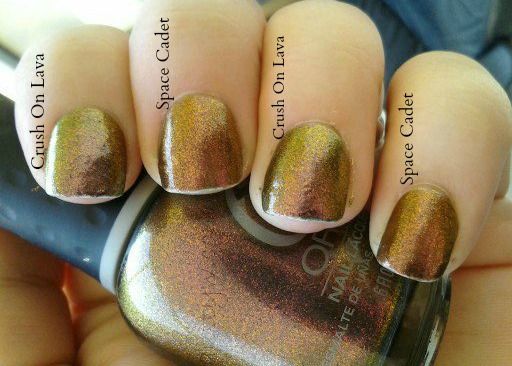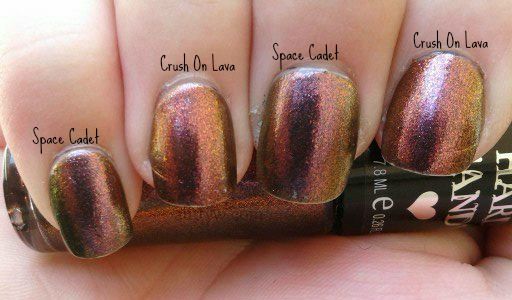 Space Cadet & Crush On Lava have multichrome flecks – copper, green, purple, and hints of blue sparkles.
Space Cadet has more of a green undertone while Crush On Lava has more of a gold/purple undertone. You can see it kind of in the pictures. There is a slight difference between the two polishes, but they are not significant differences. The only real difference between the two is the texture of the polishes. Space Cadet is a bit more thicker than Crush On Lava. For both polishes you need at least 3 coats, I suggest thin coats or it takes a while for them to dry. I know that from experience.
You can find Space Cadet on beauty.com BUT it's $10.00USD! If you order just that, then it's $5.99, so if you do plan on ordering Space Cadet, make sure you go for the free shipping.
If you want a cheaper (and in my opinion better) option go for Crush On Lava. It's $4.00USD at Walmart.
In my opinion, Crush On Lava is the better of the two.