Hello everyone!
In 2011 I saw Sirvinya do this challenge and I wanted to do it then, but just wound up deciding against it. She finished her 100 days in September 2012 after starting them October 2011.
The name of the game is to do 100 Face Of The Day's in 1 year.
The rules are you have to use everything from your makeup stash at least ONCE. No wearing your same look EVERYDAY and counting it as a FOTD. My makeup stash isn't as big as it used to be, but I've been in such a rut and only ever use my Naked Palettes anymore, so I am taking on this challenge. I want to give everything in my stash a fair chance, and secretly I miss using fun colors! I just can't bring myself to switching it up!
Since today is #1, I wanted to stick to something kind of basic since Chris and I were NOT planning on doing anything today. We wound up cleaning the apartment. Hah! So I'm glad that I went with something basic.
I did however use a palette that I got from the Central Florida Beauty Bloggers meetup.
It's my first Cargo product and honestly, I'm disappointed in it. :( The pigmentation was just NOT there by any means. I used all 4 shadows in the palette. I didn't do my whole face, because since I wasn't planning on anything, I didn't want to do a full face, plus since we did wind up cleaning, it's a good thing anyways, it would have turned into pimple central.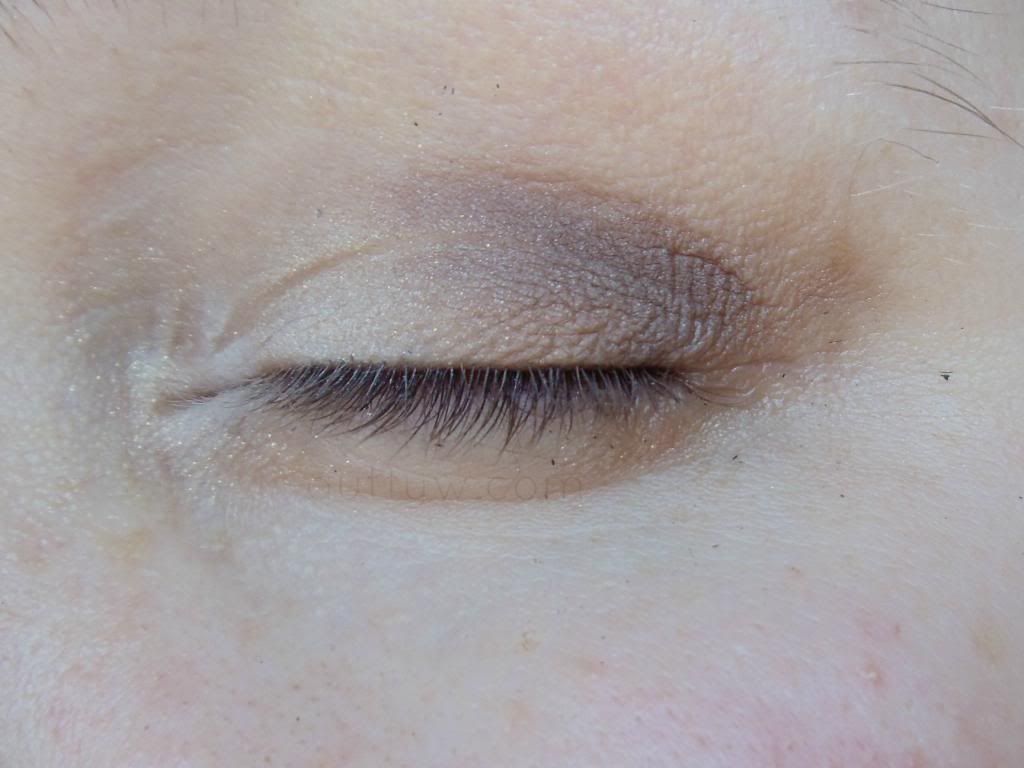 You can see I have a couple of pimples anyways and spots. I'm working on getting rid of them at the moment. The black specks is mascara residue that I apparently missed.
As you can tell, not much payoff from the shadows, that is WITH trying to build them up. They are easy to blend, but like I said not much color payoff.
Here's the palette.
It kind of reminds me of Wet 'n Wild. This is just called the Warm Neutral Essential Palette.
EYES:
Tarte Clean Slate 360° Creaseless 12-hr Smoothing Primer
Whip Hand Cosmetics Cream Shadow -Therman
Cargo Warm Neutral Essential Palette.
I used the browbone color in the Inner corner, then used the Lid and crease on the lid and the outter corner is, well in the outer corner.
You all are more than welcome to go on this journey with me! When I get a set schedule of how many times that I am going to be posting a week I'll update you all!