Hello everyone!
It's the time of the month again, Ipsy!
This months theme was "Pretty In Pink". Now, I for one have never been insanely crazy for pink, but I do wear pink nail polish etc. For me, this bag was not anything to crazy, the thing that I was most excited for was the nail polish. I've never had anything from the brand before and was pretty damn excited. For this bad there were two either or products and the nail polish there were two colors being sent out.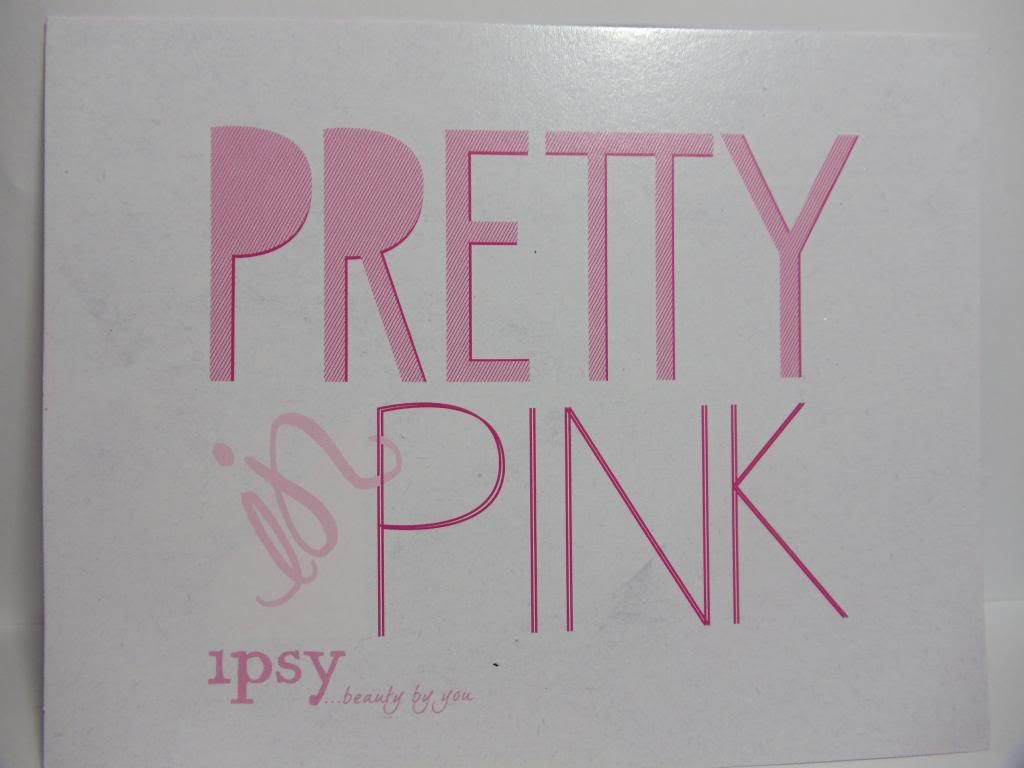 This was the first "either or" product. I got the Mica Beauty Shimmer Powder in the color Earth. This is a really pretty nude pink. I've tried it once and it is a fantastic shimmer, it's pretty light though. All of the scratches etc on the cap, that's how I got it actually. *shakes head* I don't mind though, I guess.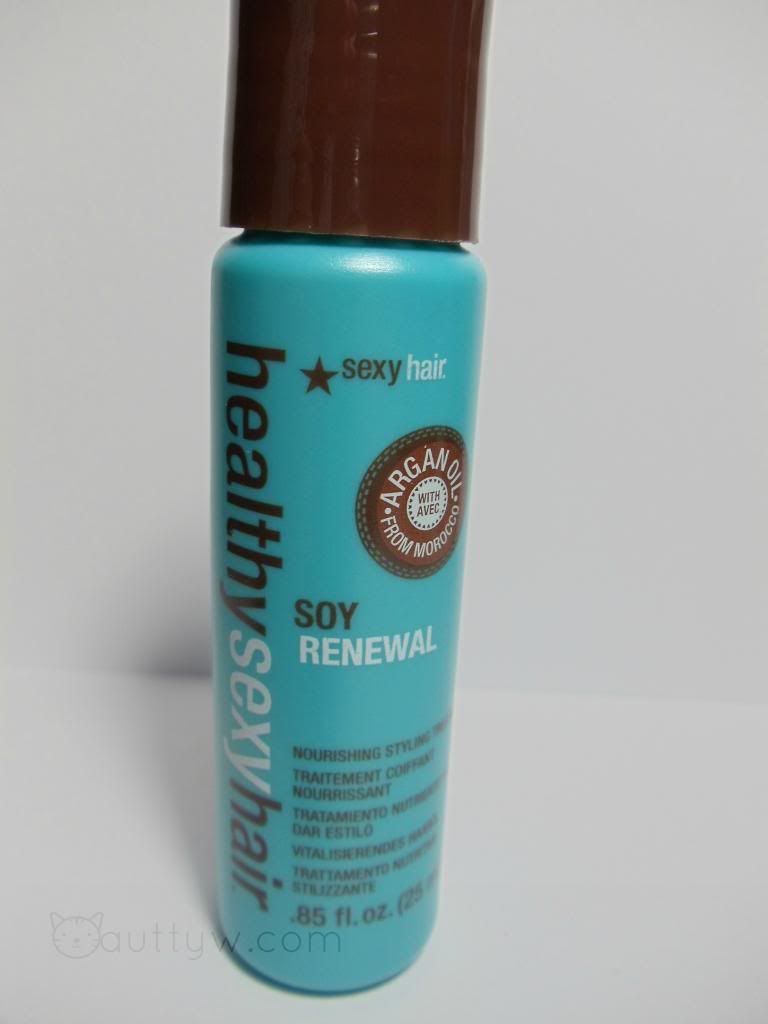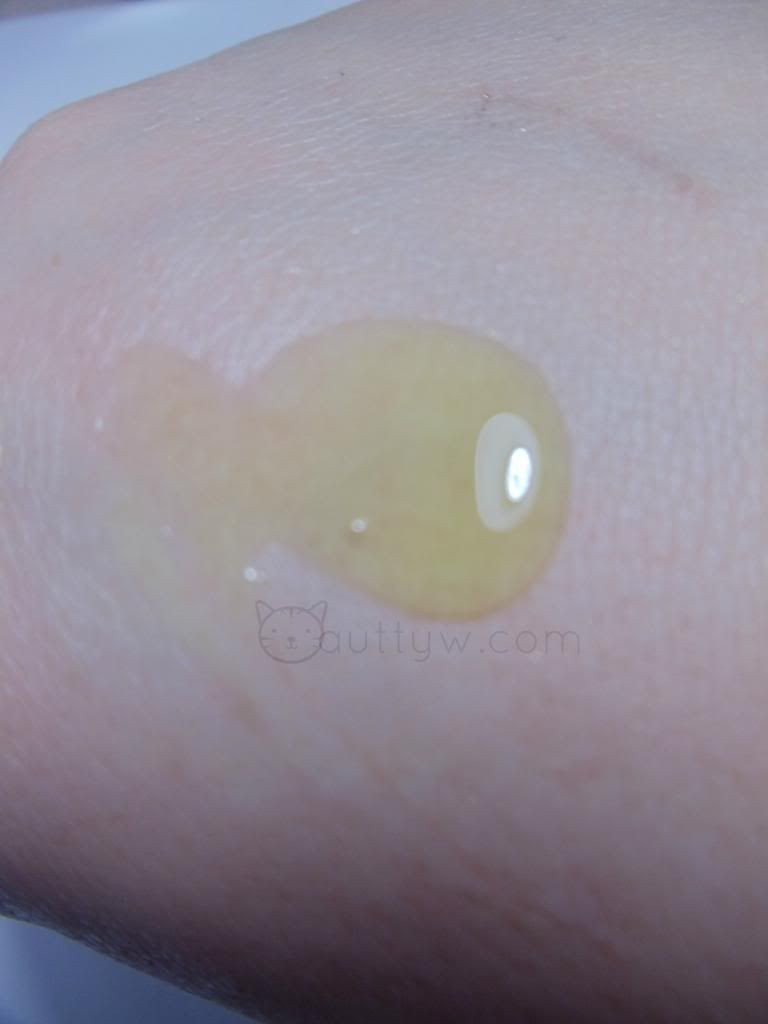 The other "either or" product was the Healthy Sexy Hair Soy Renewal Nourishing Styling Treatment.
I have used this before, back in 2010. I used it when my old hair dresser told used it in my hair and said it's really good if you are in the sun a lot, and I was since I was working at Busch Gardens. It really is a nice product and a little goes a lot way, since it's an oil. However I am not too fond of the price. For a full sized bottle it is $22, which is why I never repurchased it.
This is the one sure thing product that everyone was getting in their bags. be a....bombshell blush in Beach Please. Anyone who knows me, knows that I am not a blush person by any means. I'm trying to get into blush, etc but I rarely do a full face of makeup anyways, so I will probably try this out as an eye shadow and see how it goes. To me this is a bright barbie pink.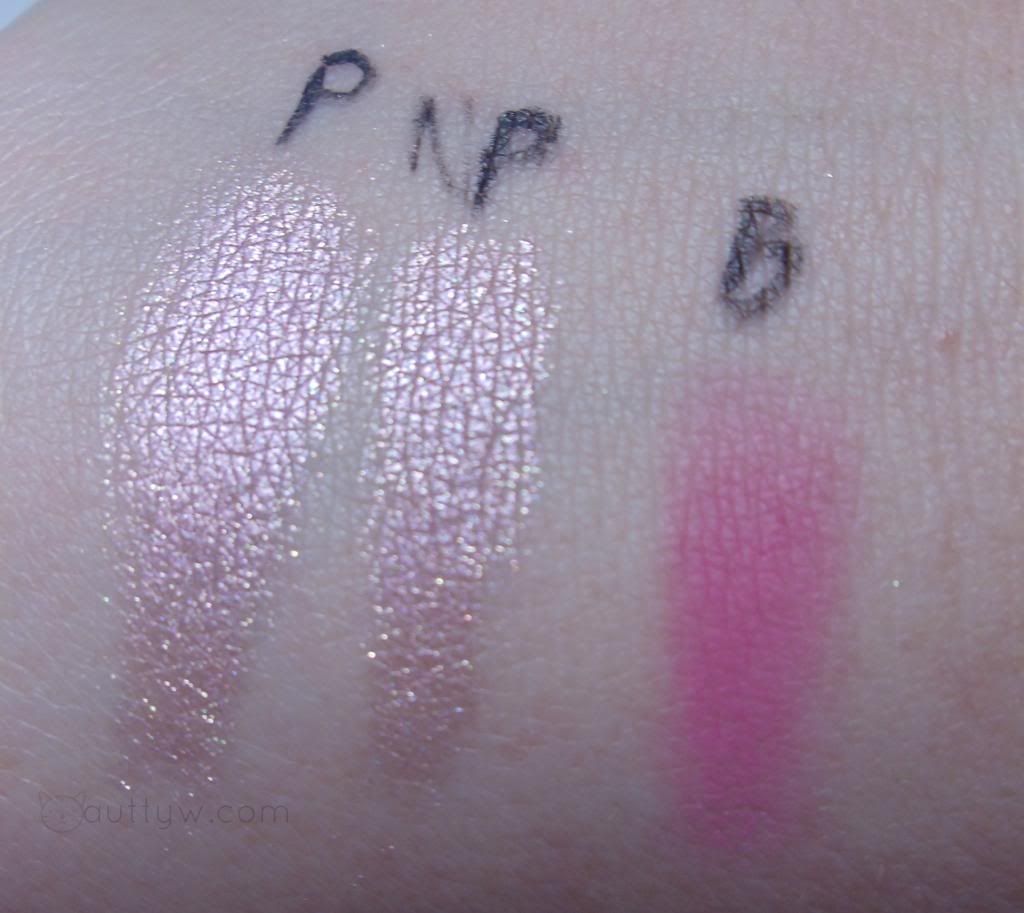 The left & center is the Mica Beauty shimmer powder. P is for primer, NP is for no primer. swatch on the right is the blush. I did build these up a little bit.
This peachy pink (coral?) nail polish is from Sation. The color is Love At First Byte. I originlly thought I was going to hate this, but I found that I really did love it. This is a jelly nail polish and so far I am really liking it. This is one thought that would be better used to create a jelly sandwich, or you are going to be using a lot of coats to get it opaque.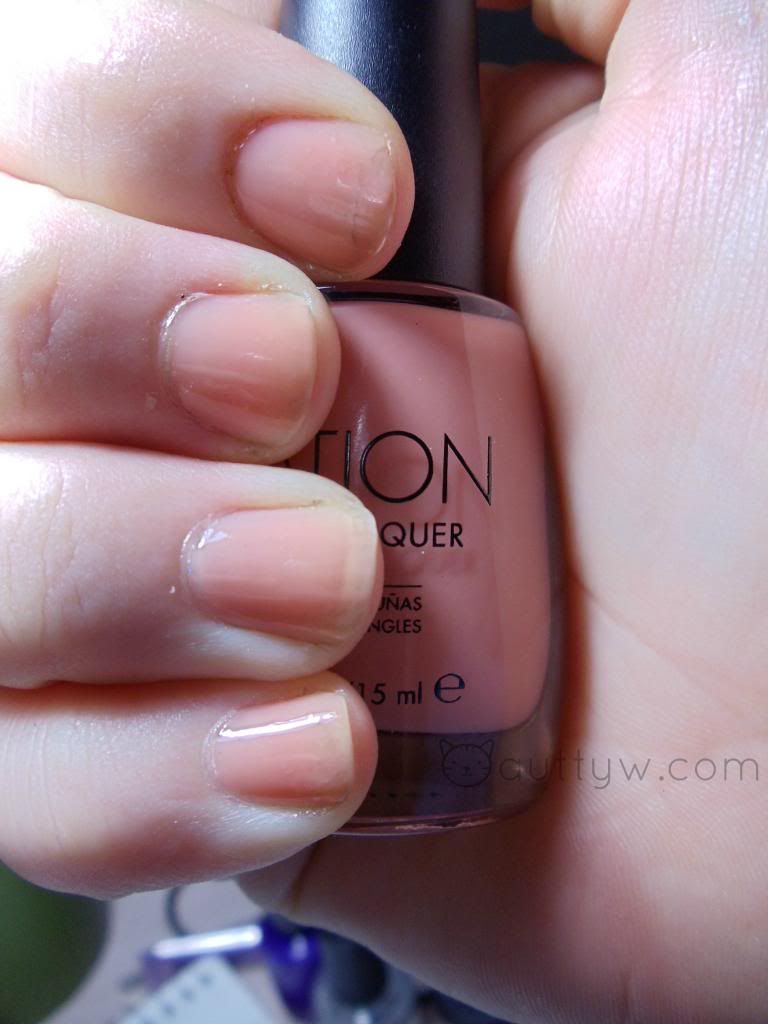 This is only two coats and you can see a distinctive VNL, so this would be good for layering or jelly sandwiches.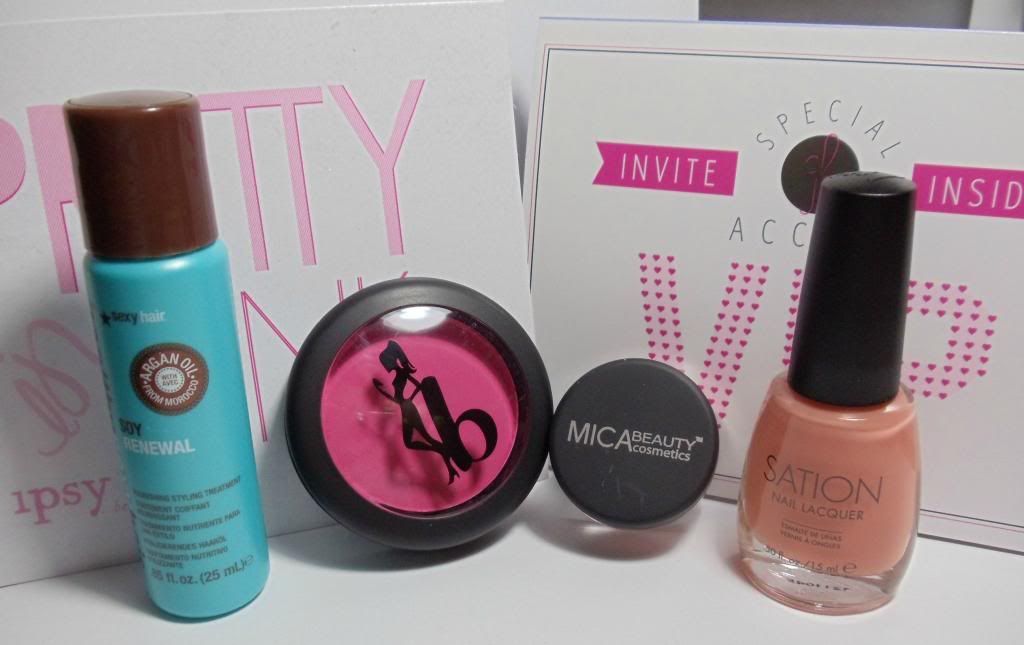 Now, I forgot to take a picture of the bag itself. It is a white bag with pink trim on the top with the zipper. The inside of the bag is white and pink stripped with the work ipsy on every other stripe. The bag itself is cute, but one that will definitely get dirty.
Before I say goodbye I want to ask something about the actually shipping bag. This month the shipping bag was extremely low quality. When I opened it, the outside pink came right off like paper. Not only that, but it was barely padded, I'm surprised nothing was broken. I know I asked on the video if anyone got a bag like that, and it appears that at the moment, only mine was like that. The shipping bag was such bad quality that it was literally bleeding! My hands were covered in pink, my arms, my Niece had pink all over her. It was kind of bizarre honestly. I'm just curious if anyone else had a crap bag like that.
Disclaimer: This bag was purchased with my own money. I am not affiliated with any of the above mentioned companies.