Hello everyone!
I hope you all are having an amazing day!
Today, April 2nd is World Autism Awareness Day. I personally don't know anyone that has Autism, but that doesn't stop me from wanting to help raise awareness for it!
Autism Awareness' color is blue. I know a lot of other bloggers are doing manicures as well and I kind of wanted to join in on it! I figured it would be fun to do something out of my norm.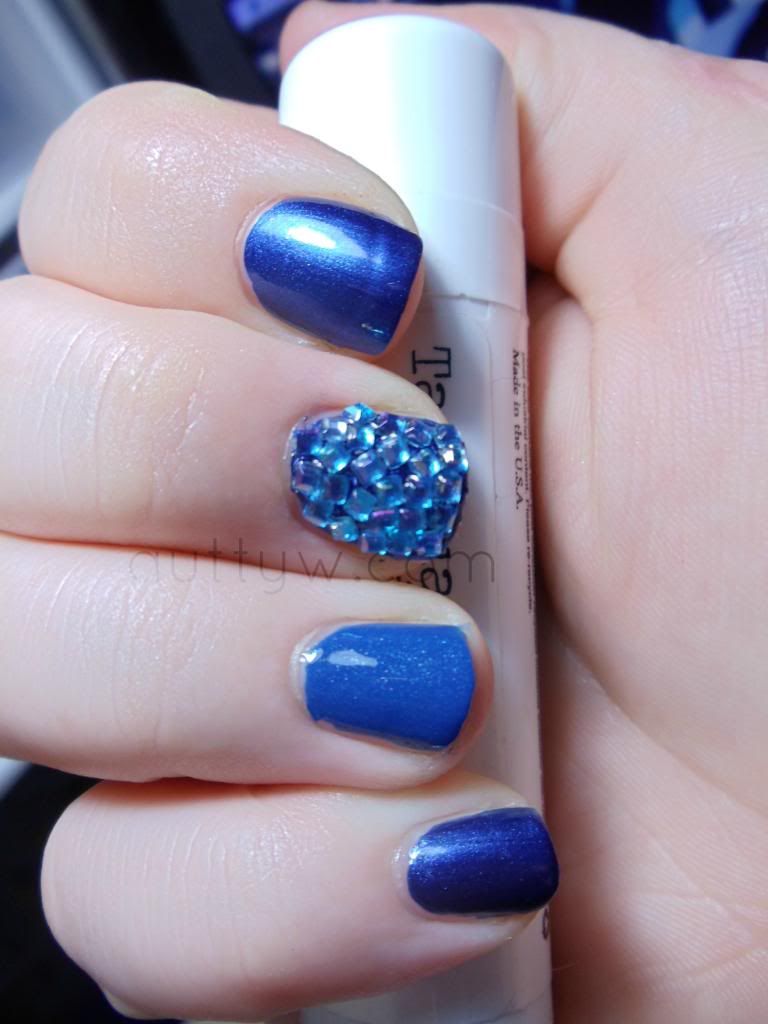 For this manicure I wanted to use one of the polishes that I received in the Central Florida Beauty Bloggers Swap.
Barielle's Jordan's Skinny Jeans is the dark blue.
Maybelline Denim Dash is on my ring finger.
I wanted to "spice" the manicure up a little bit and use something else that I've not really used before. I bought these rhinestones from Cult Nails a while back and have only used them once.
I'm okay with how it turned out, I probably would have left off the rhinestones and just added glitter, but hey, it's crazy blue!
The longer I wear this, the more it grows on me, I'm still a bit iffy on it, bit you never know :)
Oh! I only used ONE fake nail, and I'm sure that you can tell which one it is. My Index finger. Reason being, the nail is so short and gross looking that I didn't want to cut the rest of my nails just to accommodate one nail. I know. I'm crazy .
Did you do a manicure for World Autism Awareness day?! I would love to see it!!