Hi everyone!
*waves like a crazy person*
So, just as a kind of disclaimer, this really is NOT a tutorial. My skin absolutely HATES me for what I did to it for the sake of this post.
The basis of this post is basically, I see some crazy ways that people wear makeup, especially around where I live. I'm not even going to tell you some of the stuff I have seen. I figured, it would be kind of "fun" to maybe recreate some of the looks that I have seen around. I'm not making fun of anyone. I've not taken pictures of people either. The only face you will see is mine, and maybe Chris' if I can convince him to let me make him look 'sexy'. :P
So without further adieu lets look at how "sexy" I made myself look!
I know that this doesn't look "too" crazy but her look is way more crazy. The woman who's look I am recreating is a Cashier at Walmart. (figures right?) She ALWAYS have this eye look on, but she has blue glitter on her eyes as well. I don't have blue glitter so I used what I had
On my eyes I used Urban Decay Crystal from the BOS IV.
I also used a metallic blue liquid liner. I don't remember what brand it was because I can't find it now. Figures.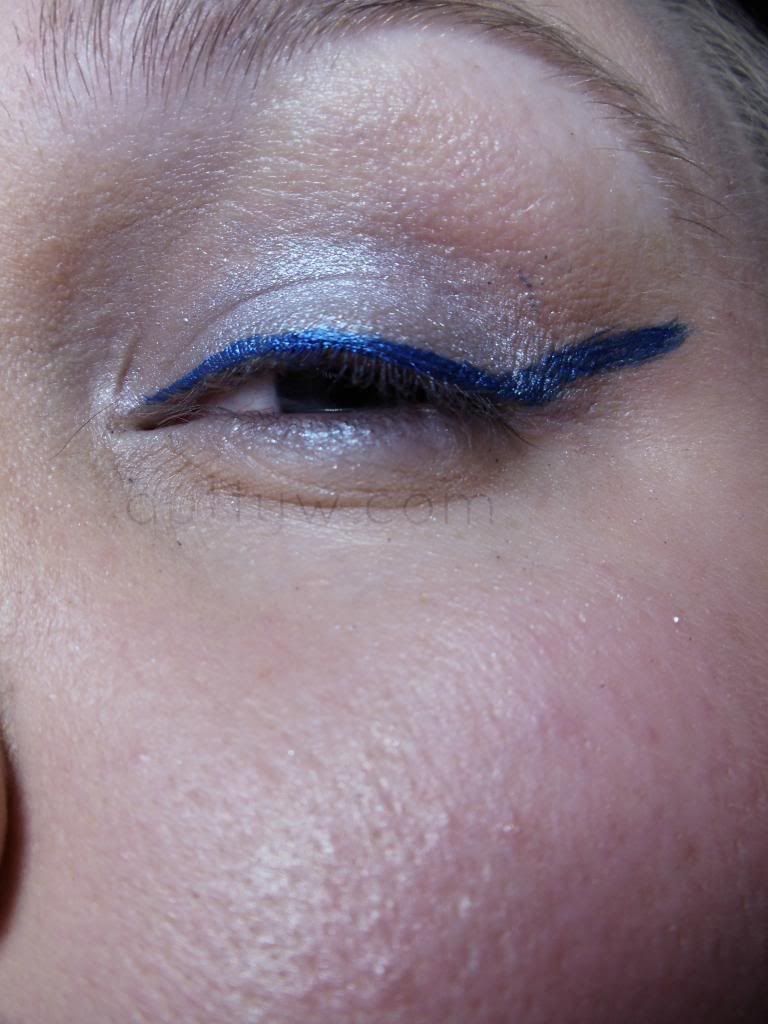 My face turned out VERY toned down in pictures, but not in pictures, it was VERY orange. Le sigh.
I also heavily applied pink blush and contoured mah face (badly I guess) with a funky brown shadow. That's her whole look that she wears everyday. I guess I could have done it better, but honestly. What the hell its sexy right?!
That is how her eyeliner always looks. Cray cray right? I always want to take a q-tip and fix it for her.
I honestly do want to say before I get crap for this. This is just for fun. I never plan on taking pictures of the actual people, that's just rude. Nor am I making fun of them. I am merely just recreating their outrageous makeup looks because I thought it would be something fun to do. If this is taken wrong, I wont do it again.
I had a lot of fun recreating this even though I didn't have the bright blue glitter, I'll have to ask her where she guys it.