Hello everyone!
I'm calling this FOTD 1.0 because I really dislike how this turned out. I think I am going to try it again later, but with different eye shadows and hope it comes out looking better. So, don't be surprised if you see an updated one later!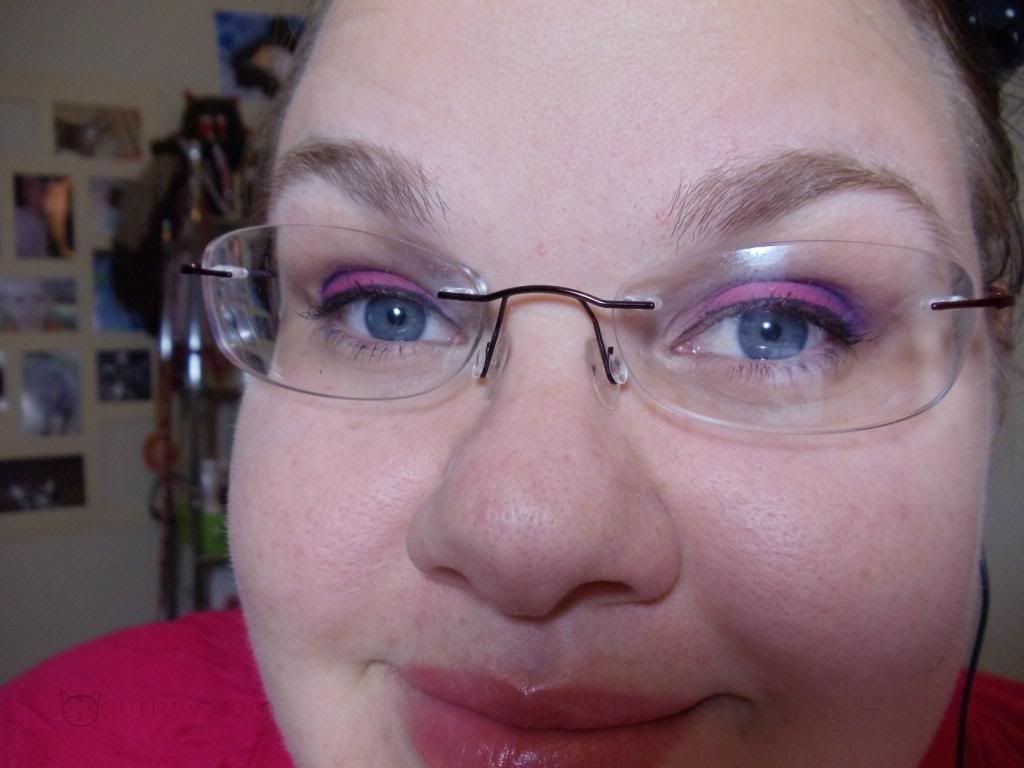 (click read more to see what I used)
As you can tell, it looks kind of funky, the crease looks like I have been wearing this for ages, when in reality I had JUST put it on. *sigh*
EYES:
Urban Decay Primer Potion
Urban Decay 24/7 Liner in Woodstock (lid)
Be a....Bombshell blush - Beach Please (lid)
Sleek i-Divine Ultra Matts V2 - Ink (crease/outer corner)
Mica Beauty cream liner - Black
Urban Decay Super Curl Mascara.
Yeah, that's pretty much all I used. It's actually supposed to be a dark navy blue in the outer corner/crease but I forgot pink and blue make purple. Momentary lapse of judgement because of no sleep. I did try and make the outer corner darker so you could actually see blue instead of purple, but it didn't work out! Bah. I dunno, I'm just not liking how this turned out AT ALL. So definitely, after some sleep, I am re-doing this sucker and will put another post up! :) Maybe I will actually do a full face or something. My brother is coming over to bake sometime in the afternoon, so we're not doing anything fancy.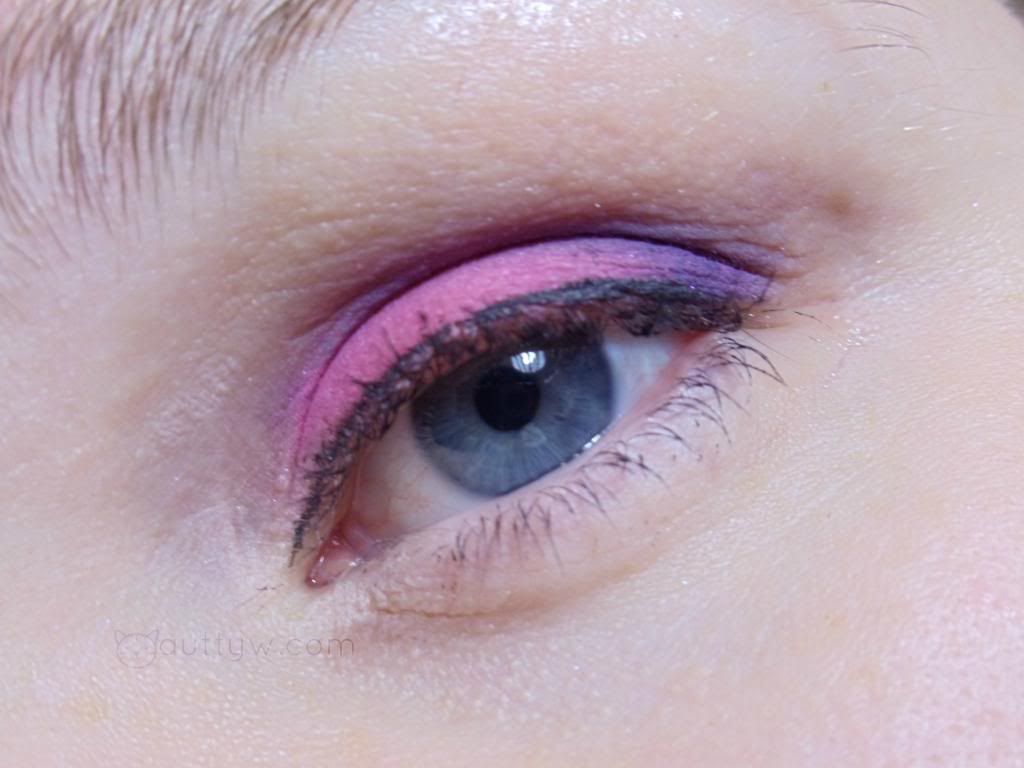 But, that is my eye of the day. On my lips I just threw on Korres Lip Butter in Pomegranate.
Calling it a day (aka taking my makeup off because my eye burns because I stabbed myself pretty bad in the eye with an eye shadow brush and it wont stop watering).
I hope you all have a lovely morning!
PS. Thank you Rose for the sleek palette! I'm loving it!!
pps: Listen to this song! Gah I'm obsessed with it.
If you like it, I definitely suggest buying it on iTunes! It has a fantastic story behind why he wrote this song. It has to do with bullying and why you should just keep breathing and not giving up. Travis did a fantastic job!