Hello everyone!
Today's FOTD is pretty basic. I had tried something different earlier and it definitely did NOT work out... Pft figures right? My plan for today was something basic, I've not done my everyday eye look lately so I wanted to do it but put a little spin on it!
Check out what I did after the jump!
Bam! VVV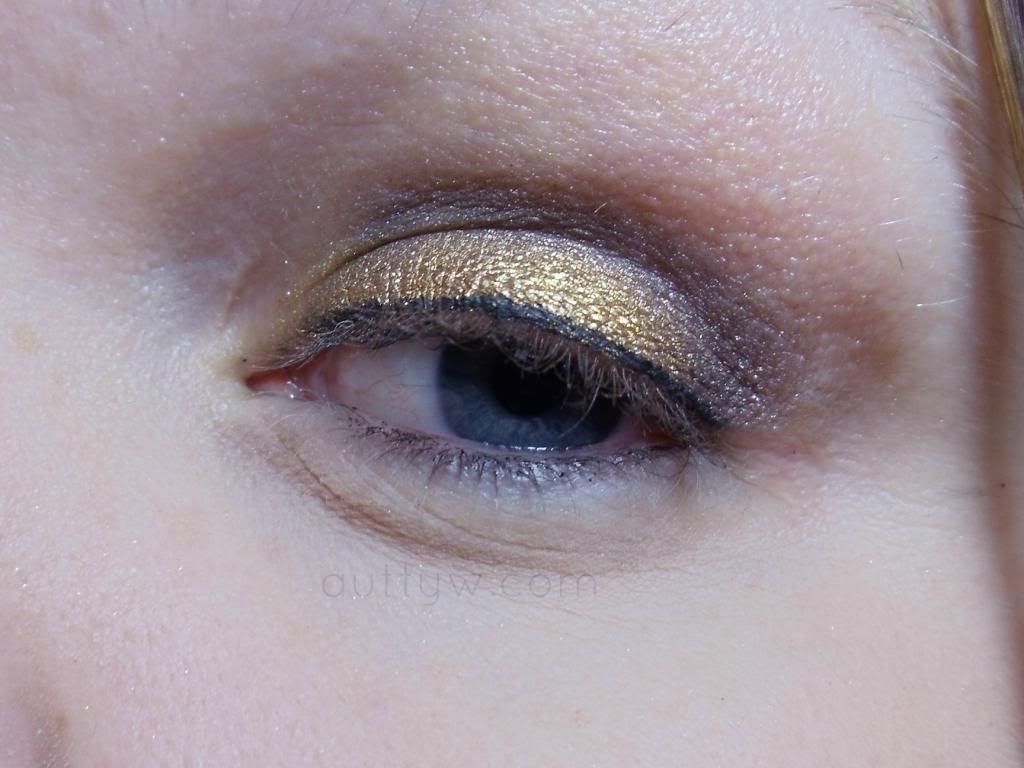 EYE:
UDPP on the right eye (i'll tell you why in a second)
Tarte 12hr brightening eye primer Left Eye
Maybelline Color Tattoo - Bad To The Bronze
Sugarpill Goldilux (lid)
L'Oreal 24/hr Infallible - Continuous Cocoa (crease/outer corner)
Mica Cosmetics Creme Liner - Black
Urban Decay 24/7 Eye Pencil - Perversion (tightline/waterline)
So, the reason that my left and right eye have different primers is NOT because I was putting them to the test. About 30 minutes after I applied the Tarte primer to my lid, I started having an allergic reaction to it. Only on one eye though. So after basically rubbing the shadow off etc, I didn't want to take the rest of it off so I just went with the UDPP and called it a day. My eye did not swell crazy or anything, I got lucky because I had just taken a benadryl not long before. It did burn (and still does a little bit) and it still a little itchy. So that is the story as per why I have two primers on.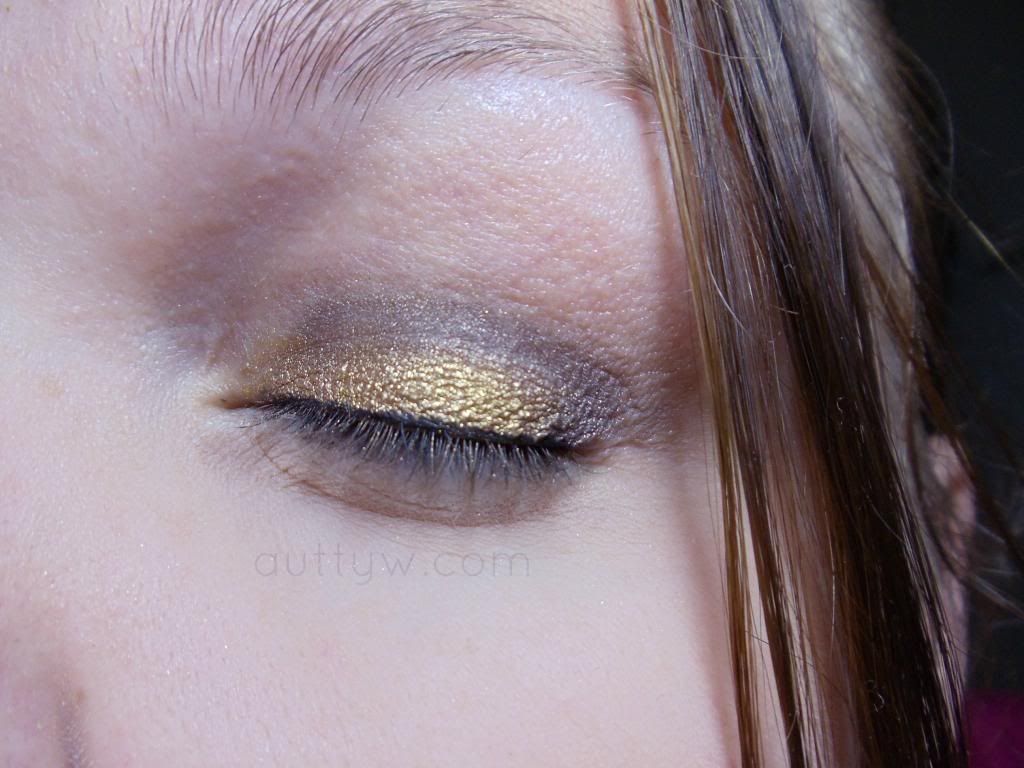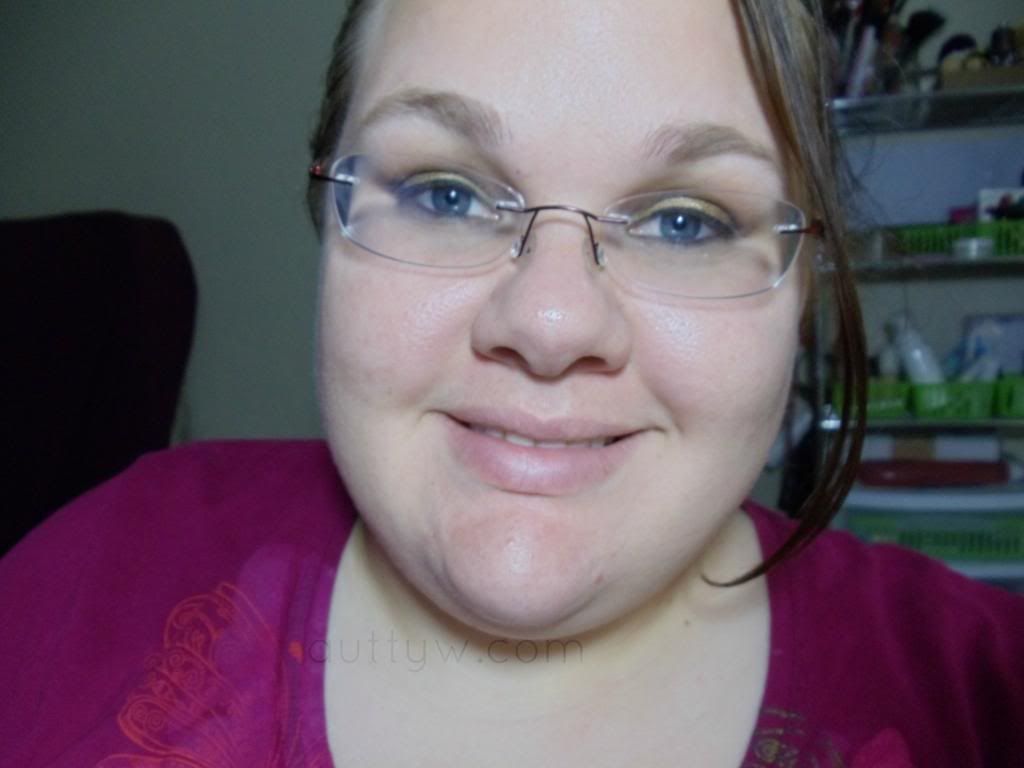 I actually put a little bit on concealer on today, however I forgot to take a full face shot after I had applied it all, so this picture is about 6 hours later.
FACE:
Revlon ColorStay Blemish Fighting Concealer - Light/Medium
Rimmel Stay Matte Powder - 011 Creamy Beige.
Honestly, my full face probably wont contain an actual foundation or "BB" cream. It's been getting hot in Florida with Summer only a couple of months away. So I have to be careful with what I put on my face. Not only that, but lately, if I put a foundation/"BB" cream on my face, it gets insanely itchy. So I just tend to avoid it in general. Any suggestions?!
So that is all, I have a book review coming probably later today or Monday.
I hope you all have an amazing Sunday! xx
Oh! I just started a facebook page Please feel free to "like" it. I'm definitely going to try and update it daily with the what nots that are going on with the blog that haven't been posted! and picture that you don't always see! xx