Hey everyone!
I meant to put this up yesterday, but I was so exhausted when we got back that I passed out. D:
Chris decided he wanted to go bowling last night, last minute. So I threw together this look with the hopes that it came out nice.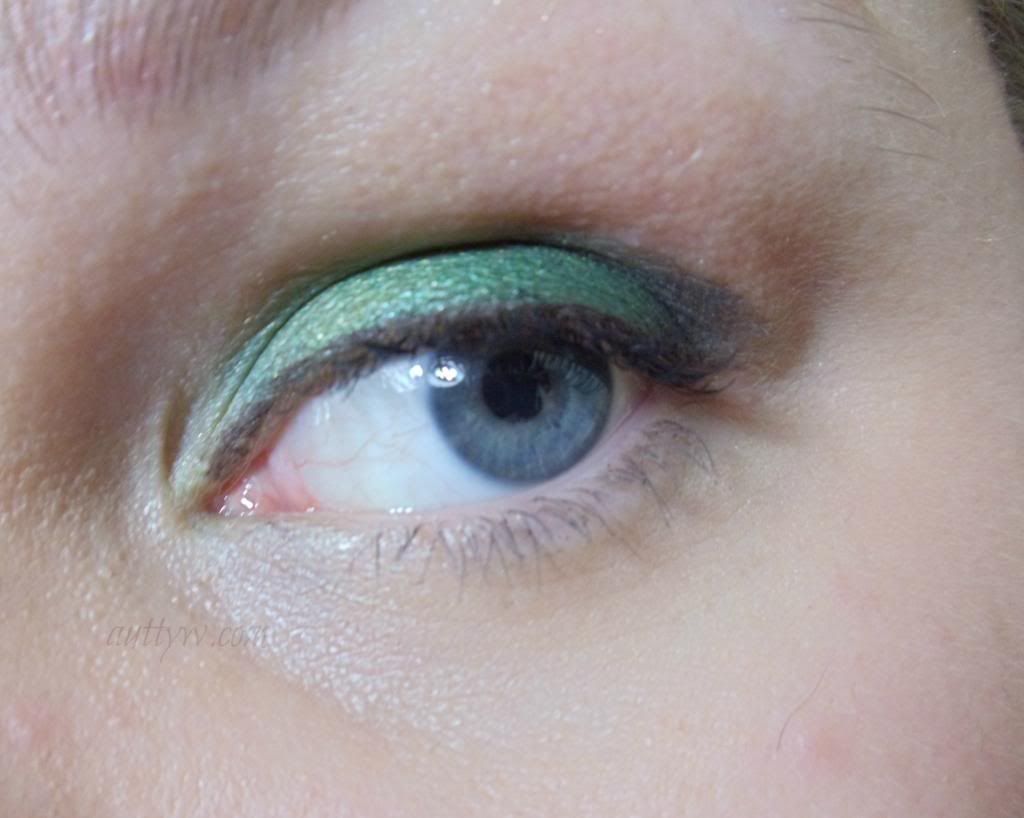 EYES:
Urban Decay Primer Potion - Original
Urban Decay 24/7 Glide On Pencil in Radium (all over lid)
Sugarpill Acidberry (all over lid)
Urban Decay - Blackout (Naked 2 palette)
MiA BelleZZa Cream Liner - Marrone
Urban Decay - Busted (Over top of eyeliner)
Urban Decay - Bootycall (inner corner)
Rimmel London Extra WOW Lash mascara - Extreme Black (Thank you Rose! <3)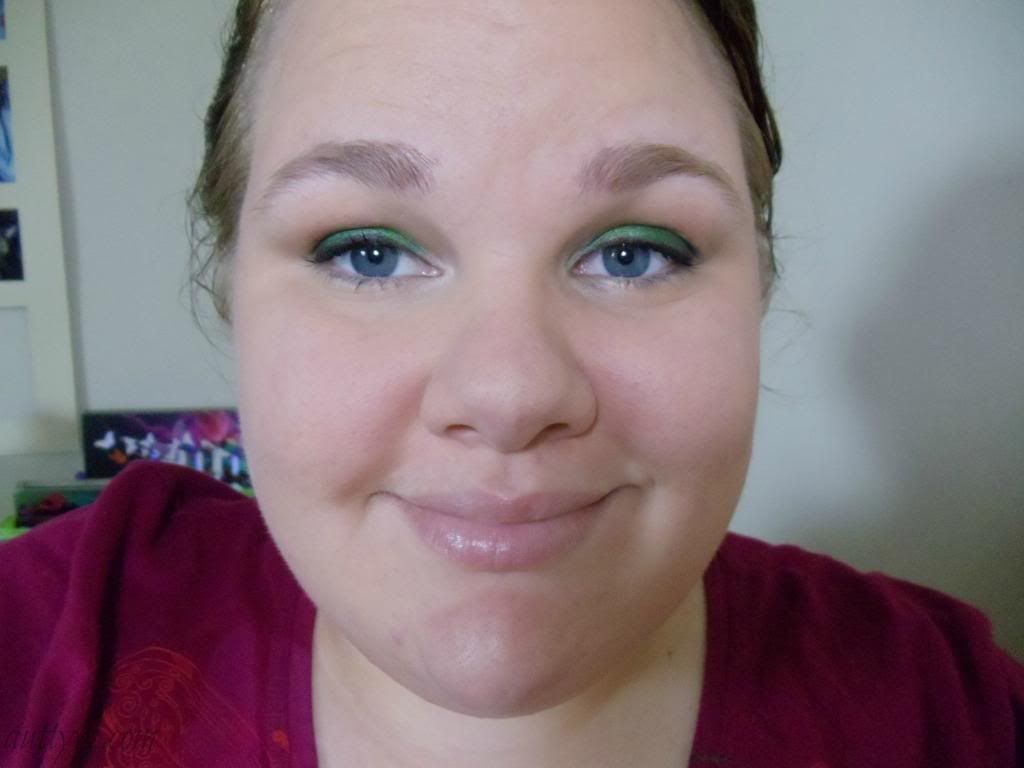 FACE:
L'Oreal Magic Skin Beautifier BB Cream - Light
Rimmel London Stay Matte Powder - Creamy Natural
On my lips, in this picture I put on my Korres Lip Butter in
Jasmine
, but when we got to the bowling alley, I realized that I forgot it at home and wound up using my Maybelline Color Whisper in Faint For
Fuchsia.
It was a very successful night of bowling! I beat Chris 4 game out of 6. Right now I am in the process of moisturizing the crap out of my nails and cuticles because it tore up my fingers something fierce :( Sad faces.