I received this product from iFabbo for Relogy for free. I am not being paid nor am I affiliated with either companies.
When I first received these products, I decided to keep a very open mind. I didn't want to read reviews or opinions on it, because I wanted to test it without having any expectations.
Relogy is a skincare system for acne prone skin. Holla! I have been suffering with acne since I was young. I've tried every drugstore acne brand there is and nothing really worked for me. I've tried a couple of high end brands as well and while they did work for my skin I hated the price of them. Now I am going to be upfront with you and tell you that this retails for $49.95! Ugh, you should have seen my face when I saw that. Now you do get three things with that $50. You get a rinse--free treatment foam, Skin balancing lotion and you get a spot treatment pen. Three things for $50 isn't that bad, but it still kills me to think about it. While I'm not fond (at all) of the price, I do have to say that I love the products.
My face wasn't crazy broken out when I started this over a month ago, but there were a few pimples. After the FIRST use, I noticed a change. Quite a few of the pimples that I did have were gone over night! I was a bloody happy camper.That is pretty dang amazing for the first us. Even though it got rid of most of the pimples I do want to mention that it will take a few days to get those really painful cystic acne ones. I did expect it though, because those little suckers are hard to get rid of!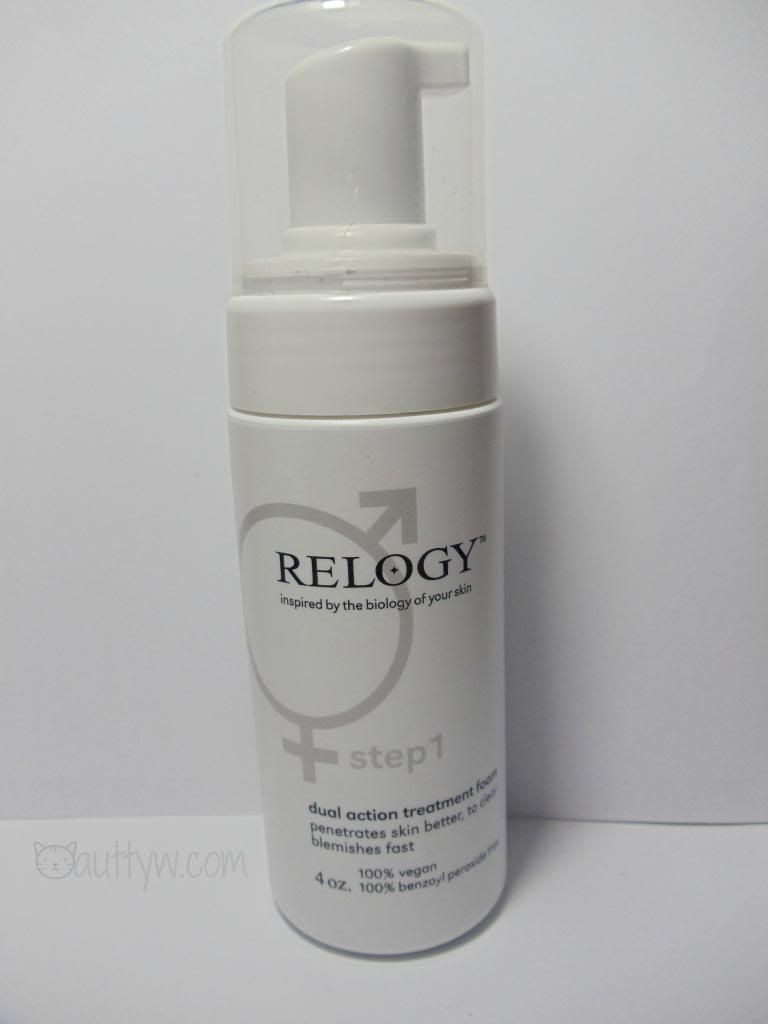 The Dual action treatment foam has to be my favorite part of this trio. I like the fact that you can use it either as a regular face wash (washing it off) or you can just leave it on your face and let it do its magic. I'm not kidding, you can put this on your face and just let it sit there and work on all of the nasty ickies that are hiding on your face. You may be thinking that do it that way wont get your face clean, but honestly it really does. That is how I use it, because for me that is the best way to do it. Wash your face in the morning and it can work throughout the day to keep the pimple away. I mean, it's fighting the breakouts before they even can think about breaking the surface and making an appearance on your gorgeous face! I did find that it works much better than washing it off. Now, if you wear makeup during the day, I definitely suggest taking your makeup off and then washing it like you normally would with water. That would definitely be the best bet, for that just in case kind of scenario.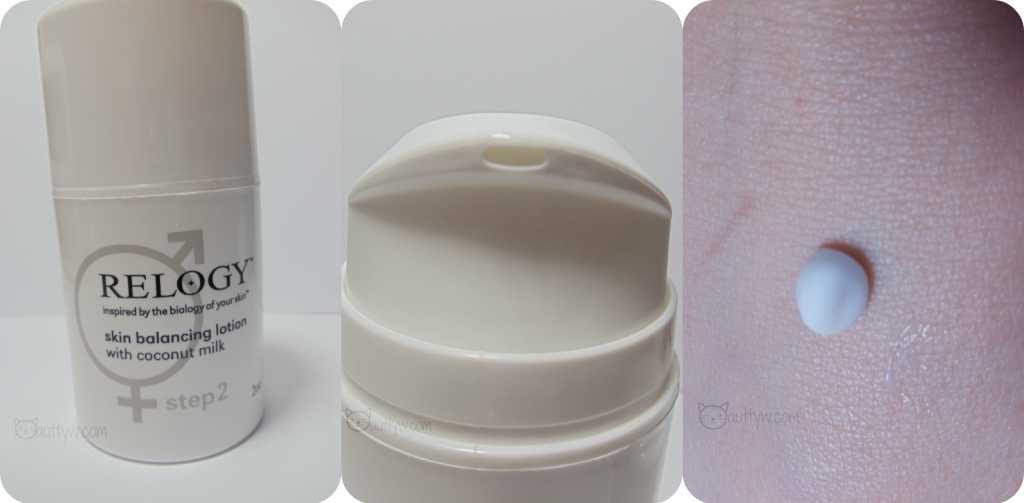 The skin balancing lotion has certified organic coconut milk, virgin coconut oil and jojoba in it. Those three ingredients right there are really good for acne prone skin. This doesn't smell like coconut, if you are wondering, I've not noticed a smell at all actually, so if you have allergies to scents and have acne prone skin, this could be pretty perfect for you! Like the bottle says, you only need a pea sized amount! The picture on the right is ALL that I use and it is enough for my face and I have a pretty full face. This will definitely go a long way. This doesn't make your face greasy or anything, and I've got oily skin so I definitely appreciate that. It gives me the perfect amount of moisture without over doing it. If you have very dry skin, this may not be moisturizing enough for you though. This also has not broken me out, thankfully Well, considering it's part of an acne line, I'm pretty glad that it hasn't. I really like the feel and texture of this lotion, it makes your skin feel very smooth and silky and it also sinks into your skin really quick, which is wonderful!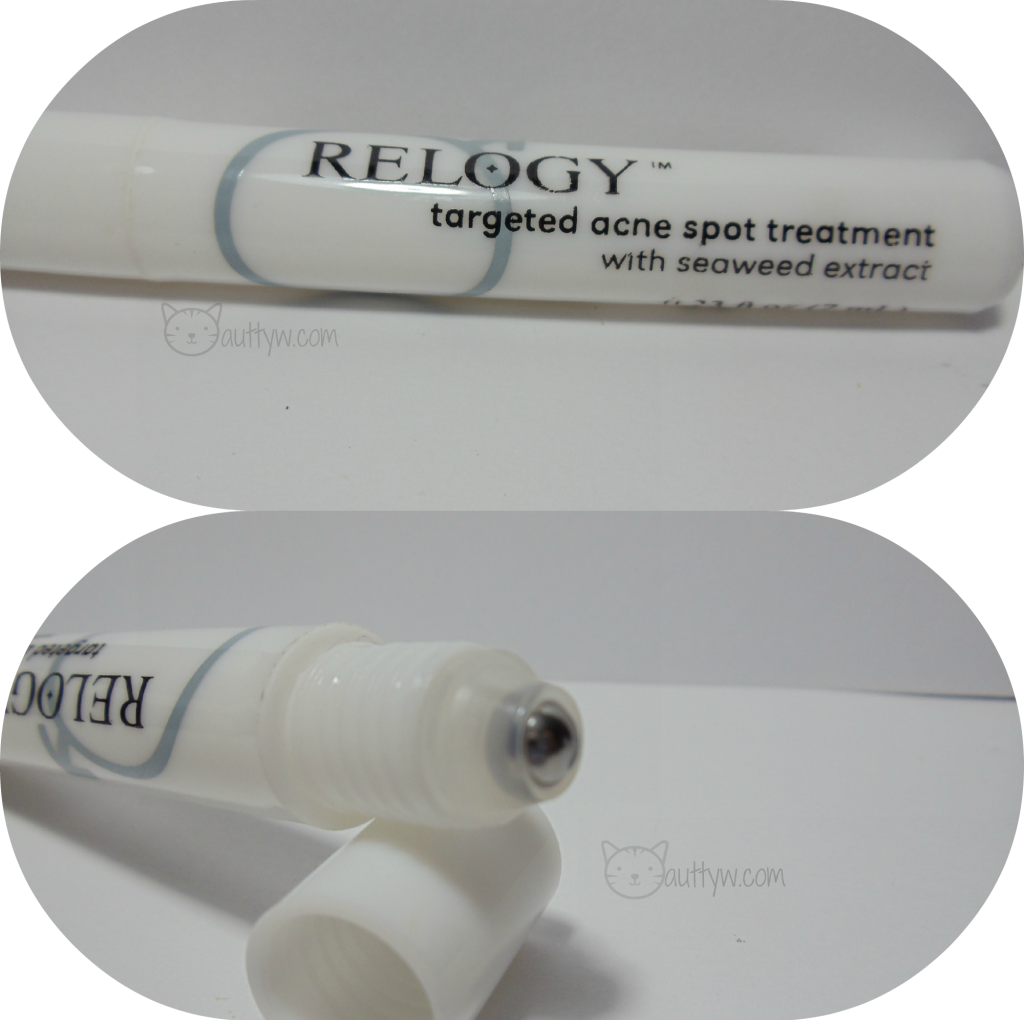 The targeted acne spot treatment pen may not be my favorite product out of the trio, but it does it's job pretty dang well. The ClickR pen that I used many moons ago worked quicker than this does, but this is better for your skin. Depending on your pimple, depends on how long it could take to treat and get rid of it. With the smallest pimple it could be gone overnight or in a day, to those big bad cystic pimples, it could take almost a week. (I had one a few weeks ago) This doesn't irritate the skin at all and I really like the seaweed extract that is in it.
I do want to make mention that the Face wash and the spot treatment pen does include salicylic acid, which is an Alpha hydroxy acid. Make sure if you go outside to wear a sunscreen to protect your skin, because if your face is not used to salicylic acid, it could make your face more sensitive and prone to sunburn quicker. I've not experienced any sensitivity or extra sunburning, but my face is used to AHA. That is me though. Everyone is different.
Rinse-Free Foam Acne Treatment:
Ingredients:
Water, Salicylic Acid (from Willow Tree Bark), Benzalkonium Chloride, Sodium Laurel Sulfate, Cocamidopropyl Betaine, Decyl Clycoside, Sorbitol, Propylene Glycol, Panthenol, PEG-75, Meadownfoam Oil, Tetrasodium EDTA, Methyl Paraben, Propl Paraben, Citrus Aurantium Bergamia (orange) Extract, FD&C Blue #1.
Skin Balancing Lotion:
Ingredients: purified water, certified organic coconut oil, certified organic jojoba, emulsifying wax, glycerin, certified organic coconut milk, allantion, phenoxyethanal.
Targeted Spot Treatment with seaweed extract:
Ingredients:
Water, Glycereth-18, Glycereth-18 Ethylhexanoate, Ethoxydiglycol, Salicylic Acid, Lactobacillus/Bean Seed Extract/Sodium Glutamate Ferment Filtrate, Hydroxypropyl Methylcellulose, Sodium Hyaluronate, Rosmarinus Officinalis (Rosemary) Leaf, Melaleuca Alternifolia (Tea Tree) Leaf Oil, Chondrus Crispus Extract, Hydrolyzed Chondrus Crispus (seaweed) Extract, Menthol, Bisabolol, Aminomethyl Propanol, Phenoxyethanolm Ethylhexylglycerin
While I am not too crazy about the price and honestly may not be able to afford this once it is finished (which stinks), I must say that these products really do work for me! Every time I try my other face wash my face breaks out, which is insane.
Relogy is Cruely Free, 100% Vegan and 100% benzoyal peroxide free.
Relogy is available on their site http://www.relogynow.com/ .It retails for $49.95 for a 60 day supply for all three products. You can purchase the spot treatment pen on it's own for $14.95, but the other two products you can not purchase separately.
Disclaimer: These products were sent to me for free for my honest review and opinion. All opinions are my own and do not reflect onto the company(s) at all. I am not being paid or sponsored to do this review or to talk about these companies.