The Lash Potion is a part of Revlon's Grow Luscious line. If you are not a fan of the regular Grow Lucious' brush then you may not be a fan of this mascara. The wand is similar but it's not as "bushy".
Revlon's Press Release Says Revlon Lash Potion drenches lashes with a potion of strengthening proteins for captivating volume and length. Lash Potion work to nourish lashes so they reach their fullest potential - looking lush, long and lustrous. The lash Potion's "Illusionist Wand" has wide grooves to instantly coat lashes in formula for maximum volume and brushes to comb through for a clump-free length - in just one swipe! There are not smoke and mirrors here - just enviable, long, voluminous lashes.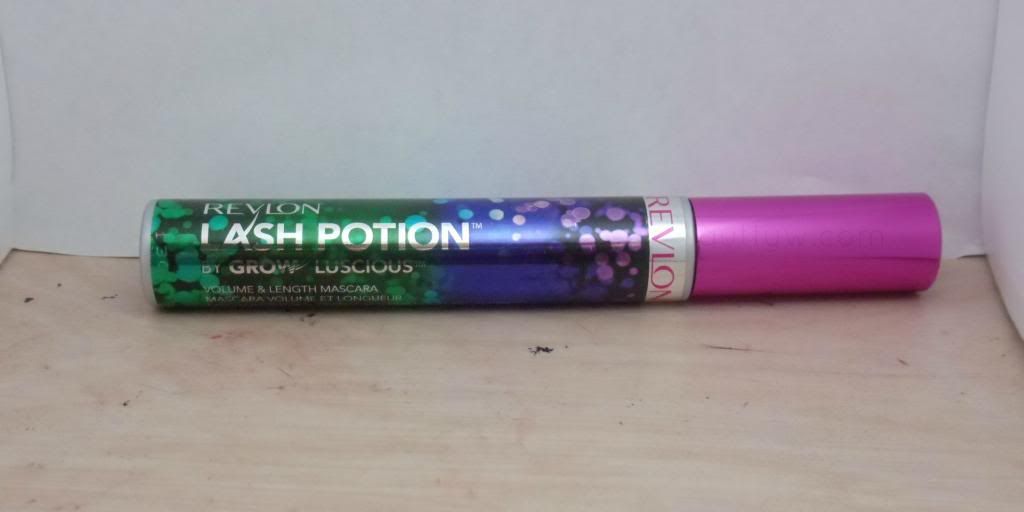 To see what I think of the Lash Potion click to read more!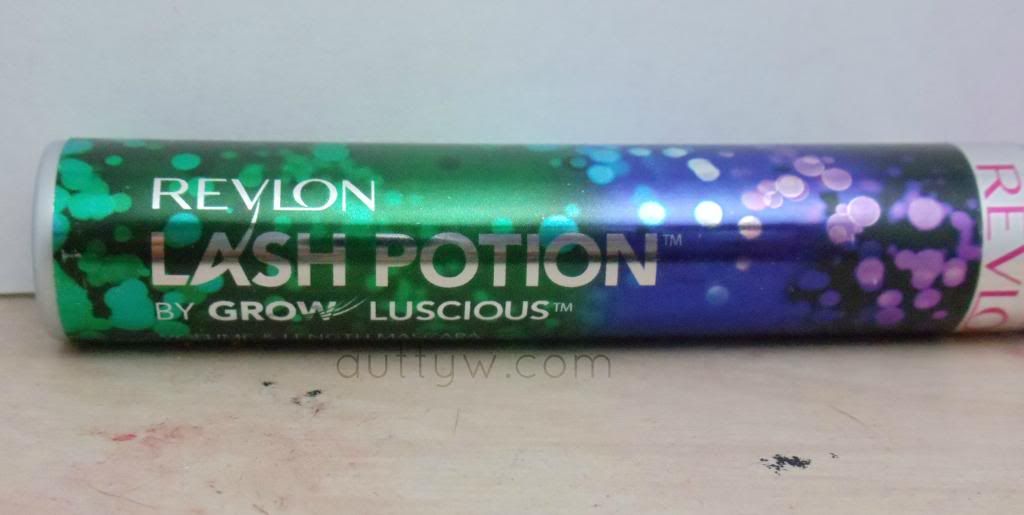 I like Revlon mascaras, there have been some good ones and some not so good ones. I think how you like a mascara depends on your lashes and ultimately your preferences. For myself my lashes like to stick out straight. So I like to have a volumizing mascara. I also like lengthening mascaras.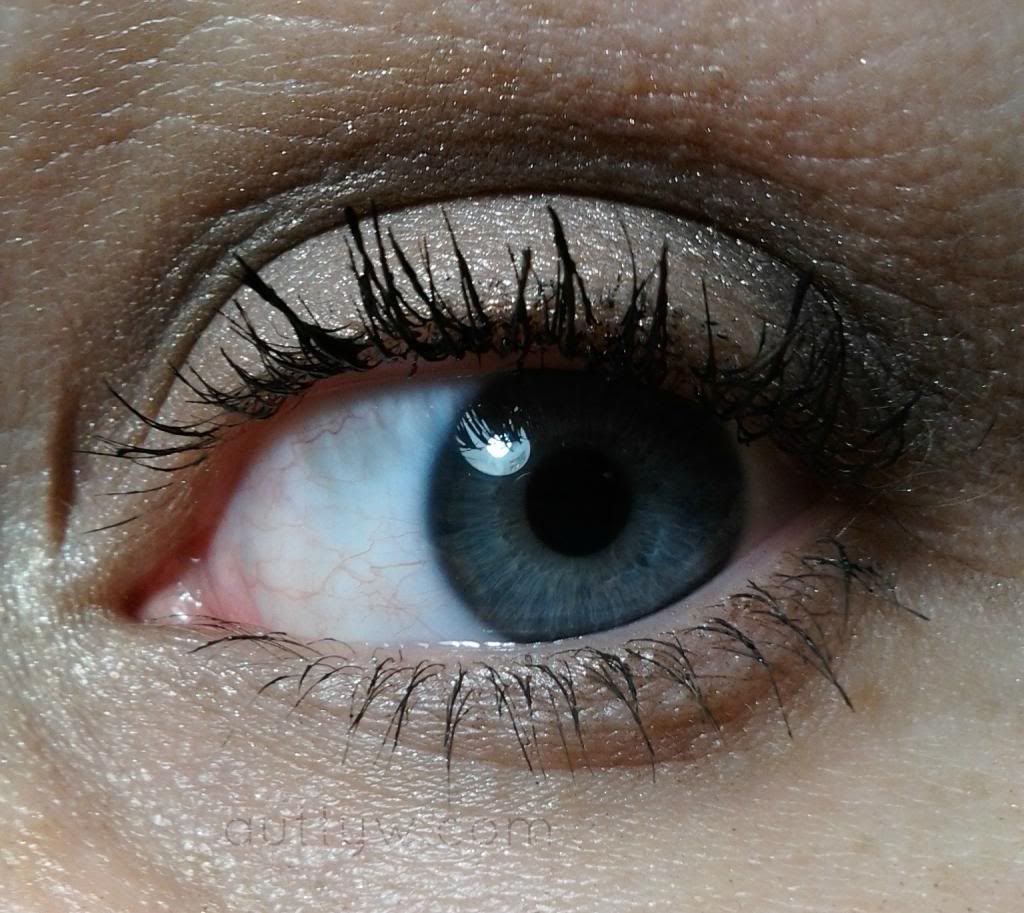 Left eye with lashes curled
Right eye with lashes NOT curled.
Now you may be like, OMG what the hell happened to your right eye?! Welp, this happens every time I do NOT curl my lashes. With this mascara you have to be REALLY careful because it's a thick, wet formula. The design of the wand is a bit weird to me honestly. I don't feel like it's anything special or revolutionary. I do like what this mascara does for my lashes. You can see that I do get some lovely volume, WHEN my lashes are curled, non-curled lashes are another story. That craps just a mess. This mascara doesn't dry quickly so that is one thing to look for, that's why it transfers etc to the lid and under eye area. If you go back and look on my most recent few FOTD's where I use this mascara you see smudging etc on my eyes.
I also found with this mascara that after a few hours it does flake a little bit, not an insane amount, but enough to make you shake your fists at your eyes. Removing this mascara is really easy as well. Sometimes what I will do is I will just get in the shower, with my eye makeup on and wash it off there then, get the leftover with my makeup remover. Since this is NOT a waterproof mascara (hopefully they come out with one soon!) it comes off really easy. I never got raccoon eyes or anything from it. Especially when I was in the sun and sweating like a dog.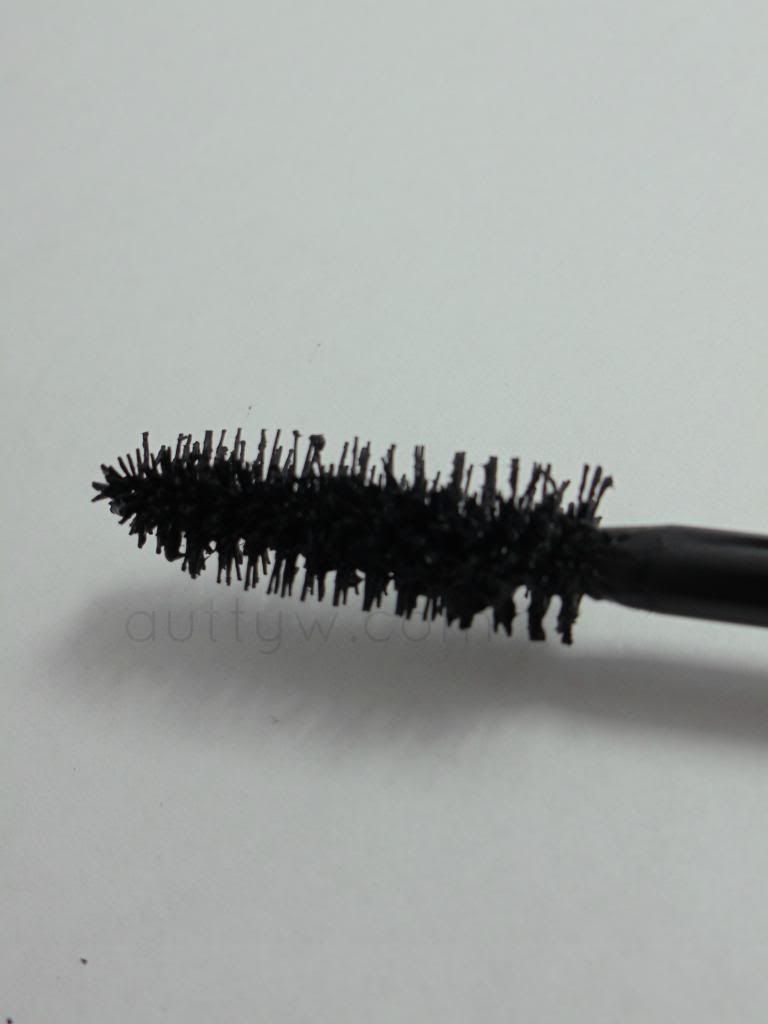 In general, I really like this mascara. I bloody LOVE the packaging. I can see this being a tube that I keep just because it's so purdy! There is definitely some room for improvement with this mascara so I can't wait to see what happen with it in the future! Revlon also still doesn't put stoppers on their mascara tubes so you get a lot of product on the wand, which is something I really hope they change!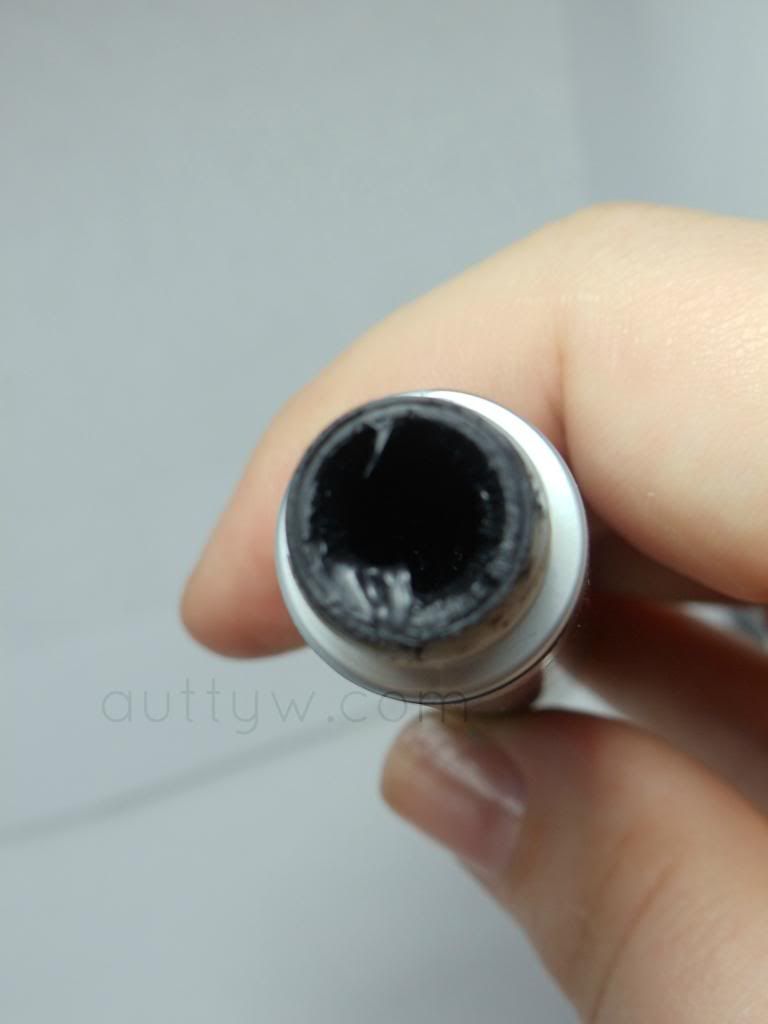 Price: $7.99 at Drugstores and most mass retailers.
Do you think you will go out and purchase this mascara?!
Disclaimer; This product was sent to me for free for review. I am not being paid, compensated etc to talk about or use this product. All opinions are 100% my own.