Hola!
Today I have swatches of one of the China Glaze Transitions Nail Polish that came out late 2012. I've been DYING to get my hands on some of these, but haven't been able to find them until I went to Sally's today. My Sally's has been hiding their clearance section as of late, today this bad boy was sitting on a table right inside the door! SCORE! I snatched up this one and one other one which we will swatch later! I paid $3.29 for this. *dances*
I have quite a few pictures so I hope they look okay! :D
This polish is
Metallic Metamorphosis.
It is gunmetal grey metallic shimmer. It's supposed to transition to a blue toned gunmetal grey with the addition of a top coat.
I want to make mention that all pictures were taken inside under a daylight light bulb (greatest invention ever!) The pictures are pretty true to color for the most part. They come out a little darker, but barely.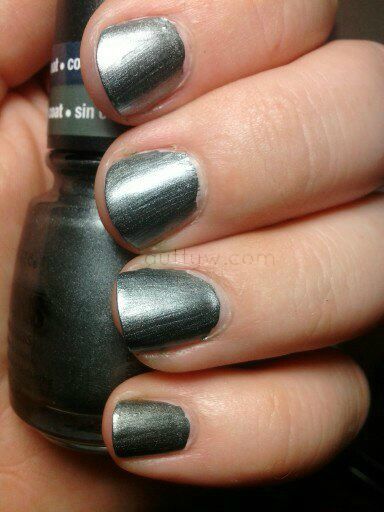 No top coat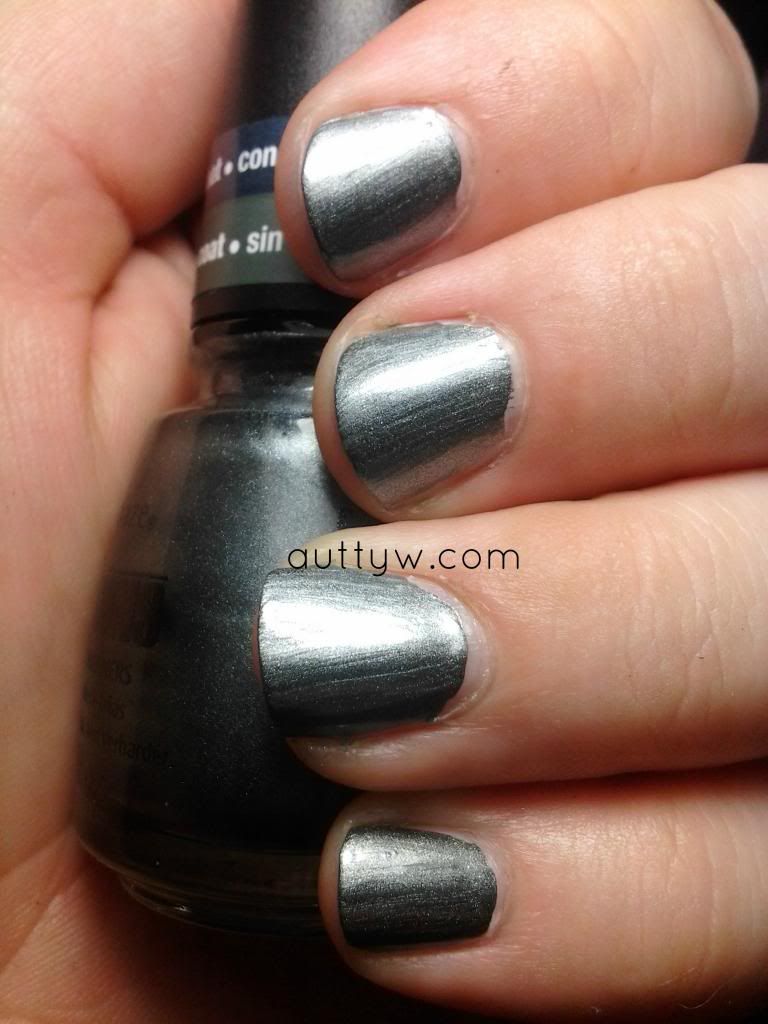 Seriously. How effing GORGEOUS is this nail polish?! Le yummeh.
Now I really want to blow your mind. This is
ONE
coat! Yes ladies, one gorgeous coat of nail polish! Sign me up for the rest of them! :P (if they are all one coaters) This is streak free and I found that it was a fantastic formula. I almost bloody forgot, I would use a basecoat or a ridgefiller under this polish. I used ORLY's Ridgefiller basecoat.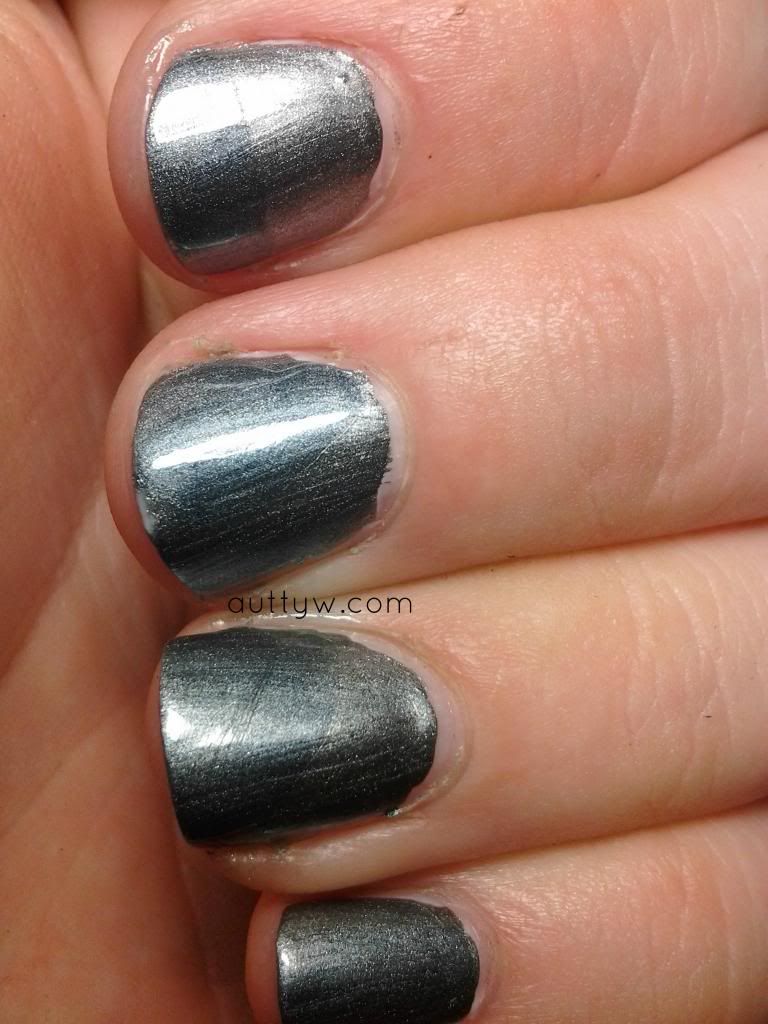 with topcoat
Other than the fact that I smudged the middle finger when applying the top coat. Do you see a problem? Let me remind you there is top coat, it's not a full top coat, but there is still top coat. I alternated how I applied it. it the index finger has a "french tip" then I alternated putting top coat across the middle and ring finger.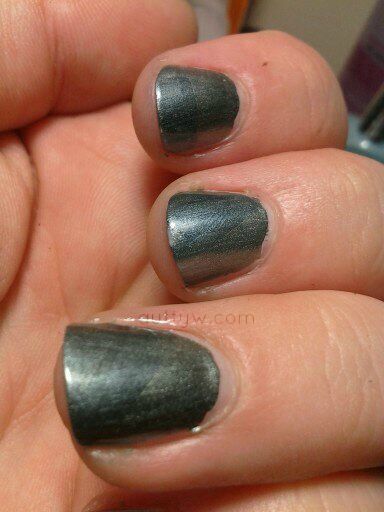 In this picture, you can KIND of see a better representation of what I mean. You can tel there is top coat though.
Or it's better shown here. In this picture you can see the blue tones, but on the nails, it's not insanely noticeable. Actually it's not even that blue on the nails. It's just a bit darker and that's about it.
This nail polish was a huge flop for me transition wise. Now for the color by itself I extremely like it! I know I'll be wearing this without a top coat a LOT, but I probably wont put a top coat on it. *shrugs* I've seen swatches of the other polish that I have and am not impressed BUT I am going to give it a fighting chance! :D
Have you tried anything from the Transitions collection? What was your opinion on it?
I purchased this with my own money.