Hola!
I have another polish from China Glaze's Transitions collection! This polish was not as disappointing as the other one I talked about! I also got this on clearance for $3.29 which isn't bad at all.
Modify Me is a cornflower blue that shifts to a darker purple to almost like a royal blue. I'm pretty happy with this polish because out of the two this has the most distinct color change. Which makes me happy.
This polish has a subtle shimmer to it, which is really nice. The one thing that I found with this is that the formula was very thin, almost watery, which is okay. It didn't flood into the cuticles though, which I appreciate. This is definitely a two coater.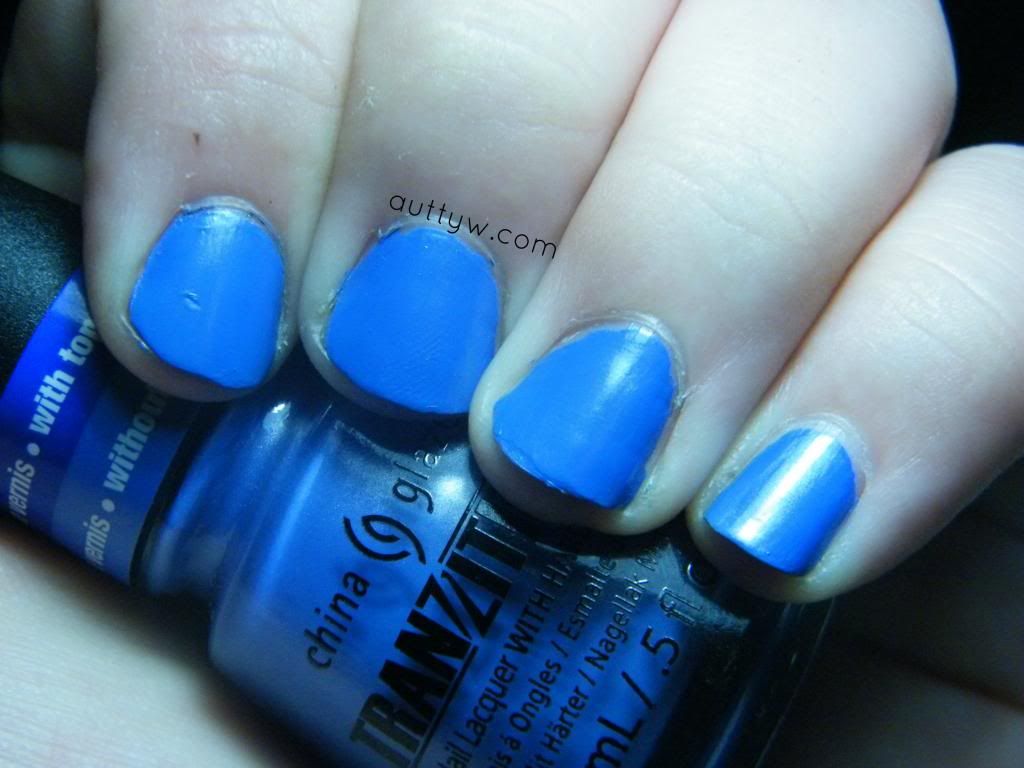 This is without a top coat. I also know that this is a horrible swatch. Don't even ask me what happened! One minute they look nice then next it's like BAM you mess them up and have no idea how because you haven't moved. I'll definitely work on trying to get better quality ones. A lot of the time for nail pictures I have to use my old phone...
To see what this polish looks like with top coat keep reading!
With this polish, I definitely suggest using a ridgefiller basecoat because this will find every bloody crevice in your nail. Thankfully it doesn't show up too much.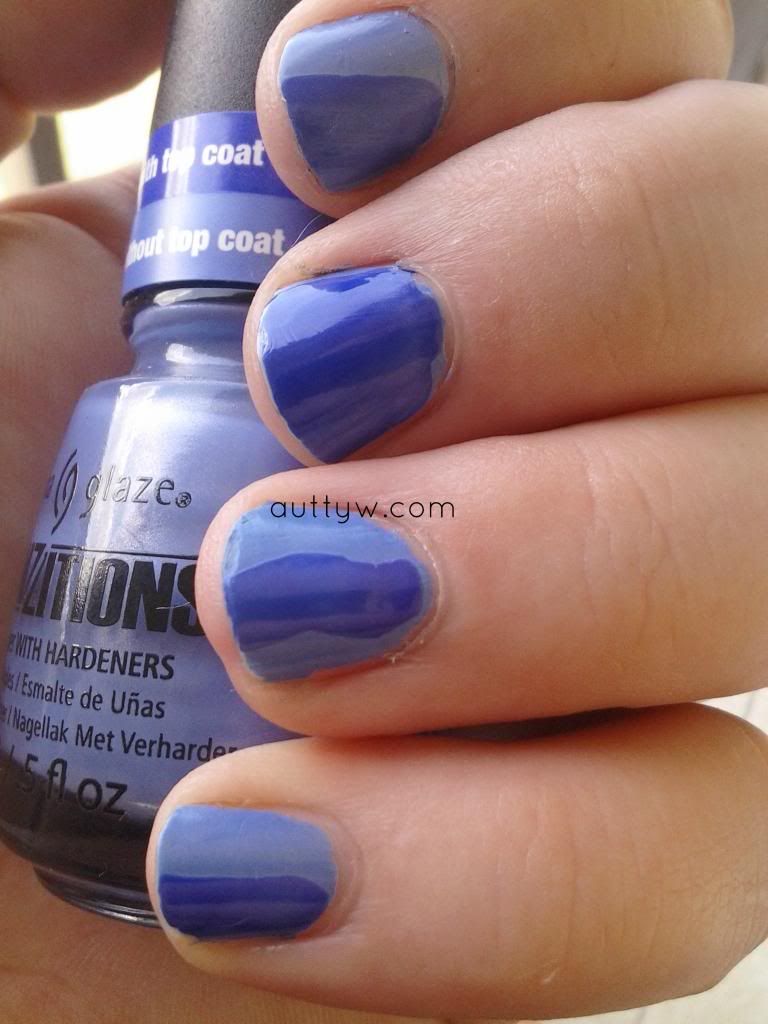 I painted my ring finger fully with a top coat, and the rest, I'm sure you can tell. Lol. This has the most prominent color shift that I have seen!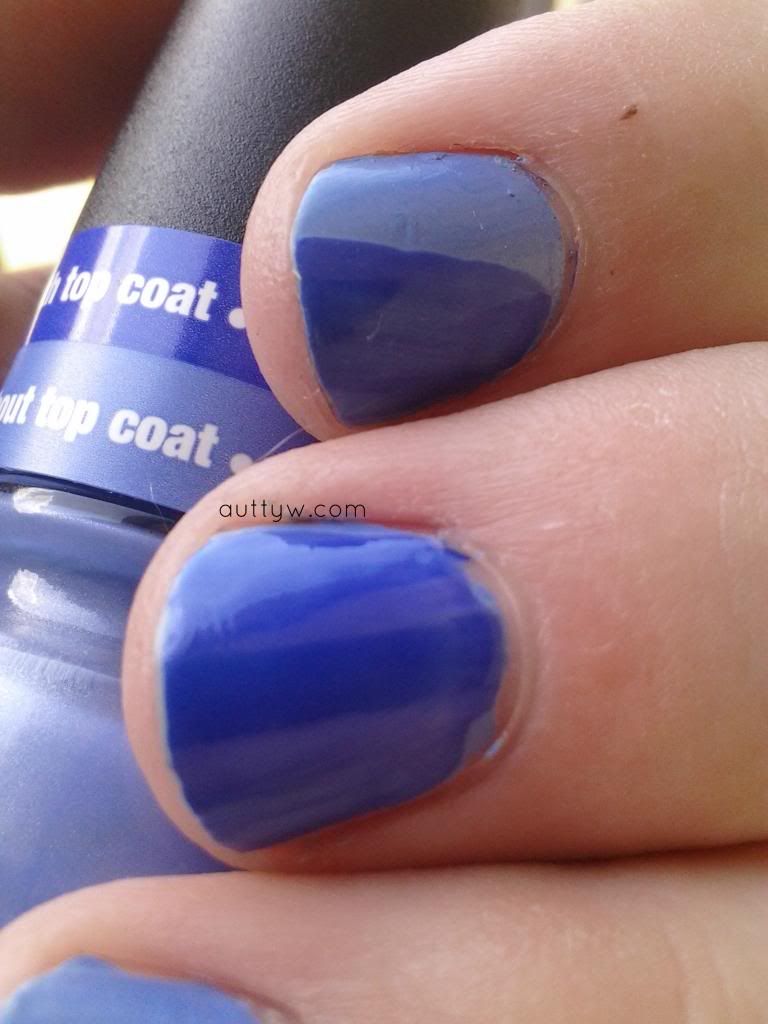 I was hoping it would focus on the larger nail, but alas, I failed. When applying the top coat, I definitely don't recommend doing it on the full nail. Why? Because it applies spotty and streaky. I definitely don't like how it looks with a full on top coat. In the words of my Nephew "no me brusta" (that was before he could pronounce gusta :P)
I'm definitely going to work on trying to get better quality pictures of swatches. I'm fighting with my camera at the moment and it's lucky it hasn't gone off the balcony yet.
Do you like this one better than Metallic Metamorphosis? I'm not entirely convinced on these two polishes to be honest. I do know for a fact that I wont be getting anymore from this collection. It's been a pretty big let down for me.
disclaimer: I purchased this with my own money