Hola!
I hope you are doing fantastic!
Today is one of those days in Florida where it's kind of dank and rainy out, I'm not going to lie, it's kind of one of my favorite kinds of days. I'm not much of a heat/sunshine kind of girl. *shields self* I think I turned into that kind girl when I found out all of my allergies, so I kind of just stay inside to not deal with the allergy issues, which doesn't help lol. I need to get a crap load of allergy medicine. Hah!
Any-poodle.
Today's FOTD wasn't really inspired by anything Chris and my Brother want to go bowling today and I didn't want to wear anything too crazy because it's going to get hot in the bowling alley. Don't want to sweat away some boss eye makeup LOL. Really though, I opted for a neutral eye today.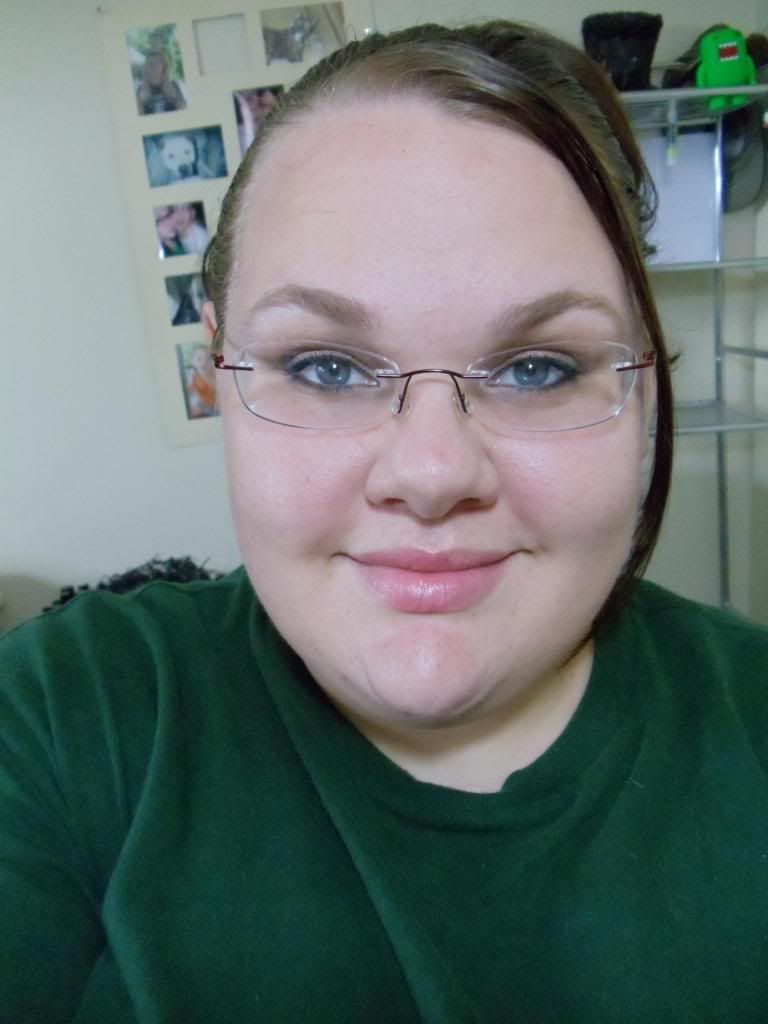 This is definitely NOT the shirt that I plan on wearing, I kind of forgot to change it before I decided to oomph my hair up and do my makeup lol. Figures I would be the "genius" to do that :P
To see what I used and to see close ups click to continue reading!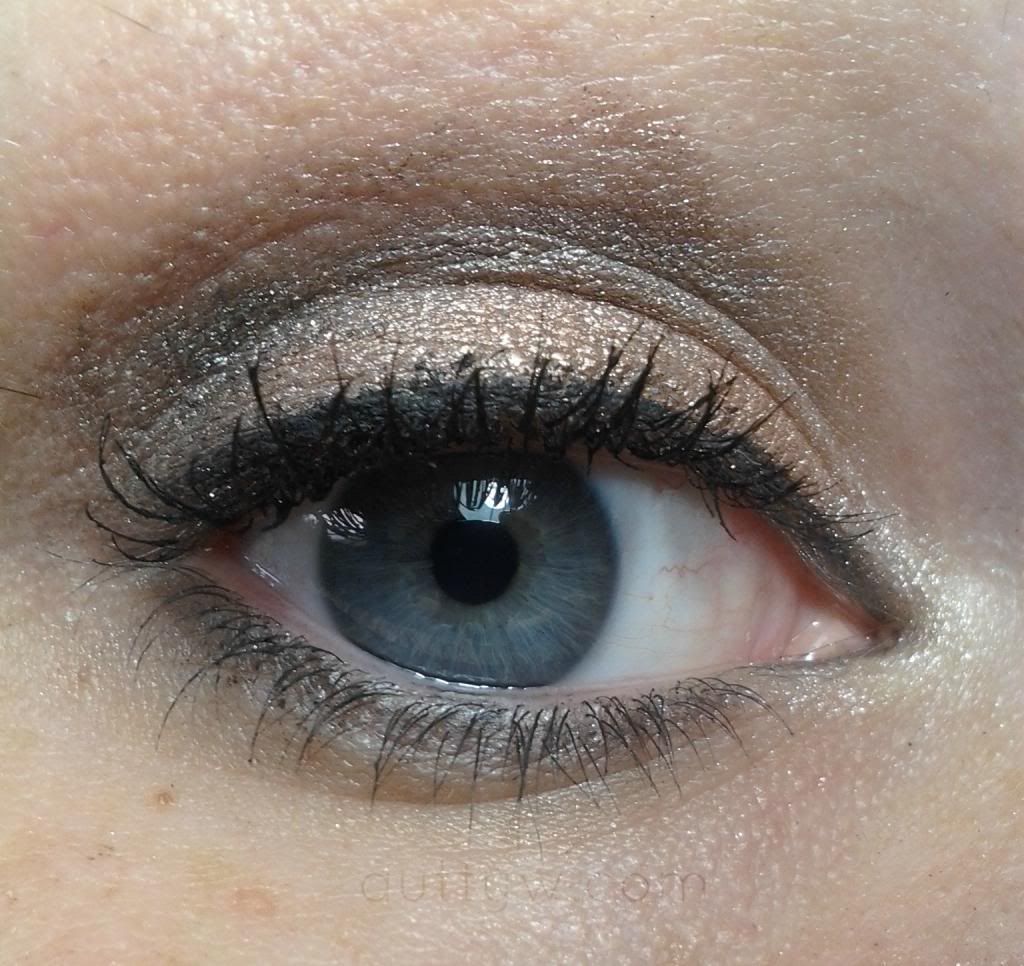 EYES;
Urban Decay Primer Potion
Maybelline Color Tattoo :
Tough As taupe (outter 1/3 of lid)
Bad To The Bronze (rest of lid)
Urban Decay Naked2 Palette -
Pistol (crease/outer corner)
Chopper (lid)
Verve (inner corner)
Blackout (lower lash line)
Mica Cosmetics Creme Liner - black
L'Oreal Waterproof Voluminous Carbon Black Mascara
Revlon Lash Potion*
Okay so this next picture, I want to use to make a point. I'm not sure exactly what the hell my point is going to be, but I want to make it.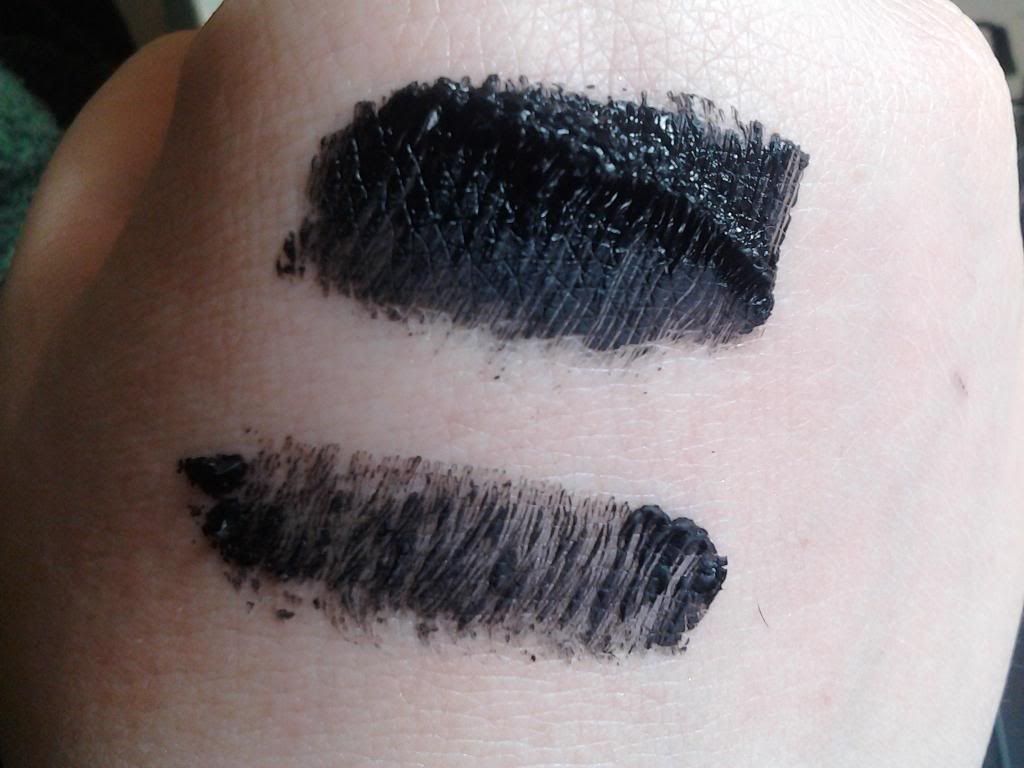 These are the two mascaras I used today. The top one is the L'Oreal and the bottom Revlon.
Basically what I did was wipe the entire brush off because I wanted the smallest amount of mascara on the wand.
LOOK how much freaking mascara came off of the L'Oreal brush! UGH mind you neither of these mascara's have stoppers in the tubes. I wiped the Lash Potion tube the same way that I wiped the L'Oreal one. huge difference. Then again it's two different brushes as well. It's just insane how much mascara is on the brush when you go to put it to your lashes!
Disclaimer: The Revlon Lash Potion mascara was sent to me for free for review. I am not being paid or compensated to use/talk about it. Everything else in this blog post was purchase by me.