Hello Loves!
So, I don't have an excuse for being lax on the blogosphere. Chris and I worked almost the entire week trying to get the new house ready. Not going to lie, it was pretty damn strenuous on my muscles and body. I'm not used to doing that much work, or that hard of work anymore. Needless to say for the past 2 days I've not left the couch. It's a good burn but ugh it hurts to move :P. It also took my want to really do anything blog-wise. Terrible but I was so exhausted! So now I am here, noming on some french fries (don't judge) and just all around going to type up a few posts. :) I hope they don't disappoint! :P
When you are feeling drab what is the first thing you do to make yourself feel better?
Me? I take a shower then do some eye makeup! What is better than that!
I know most people take a day for themselves, do a face mask, etc. But not for me. Maybe later in the day I will manage to actually do a FULL manicure, but who knows! :P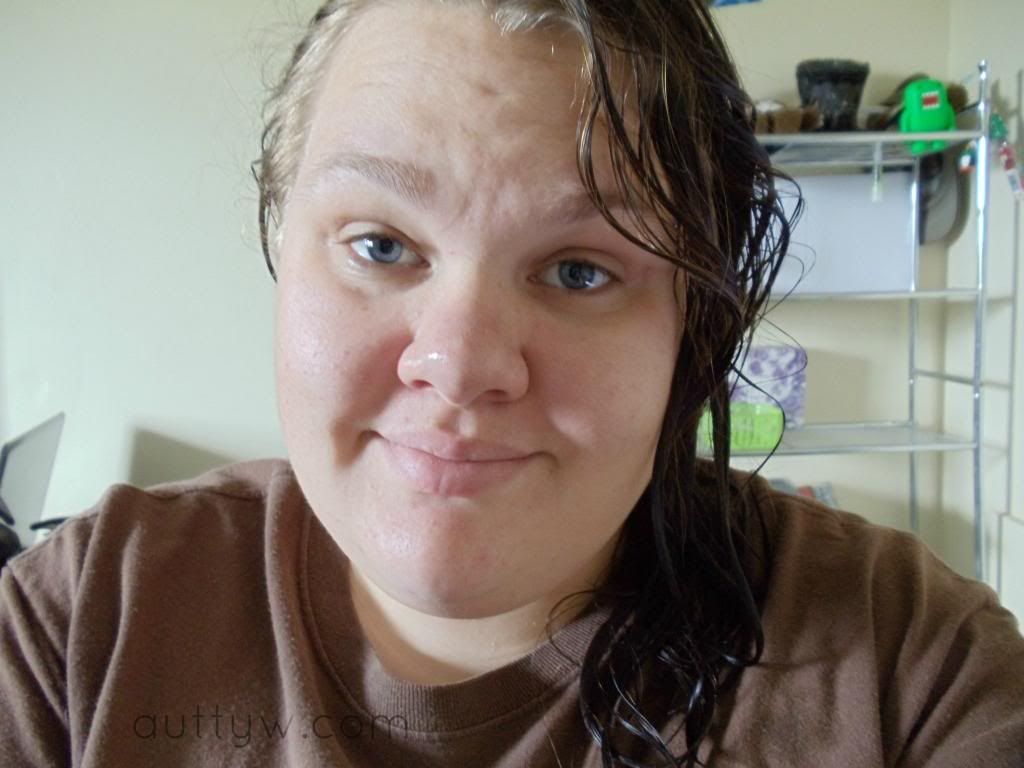 This is me post shower. Wet hair and clean face :) Ahh I feel so much better!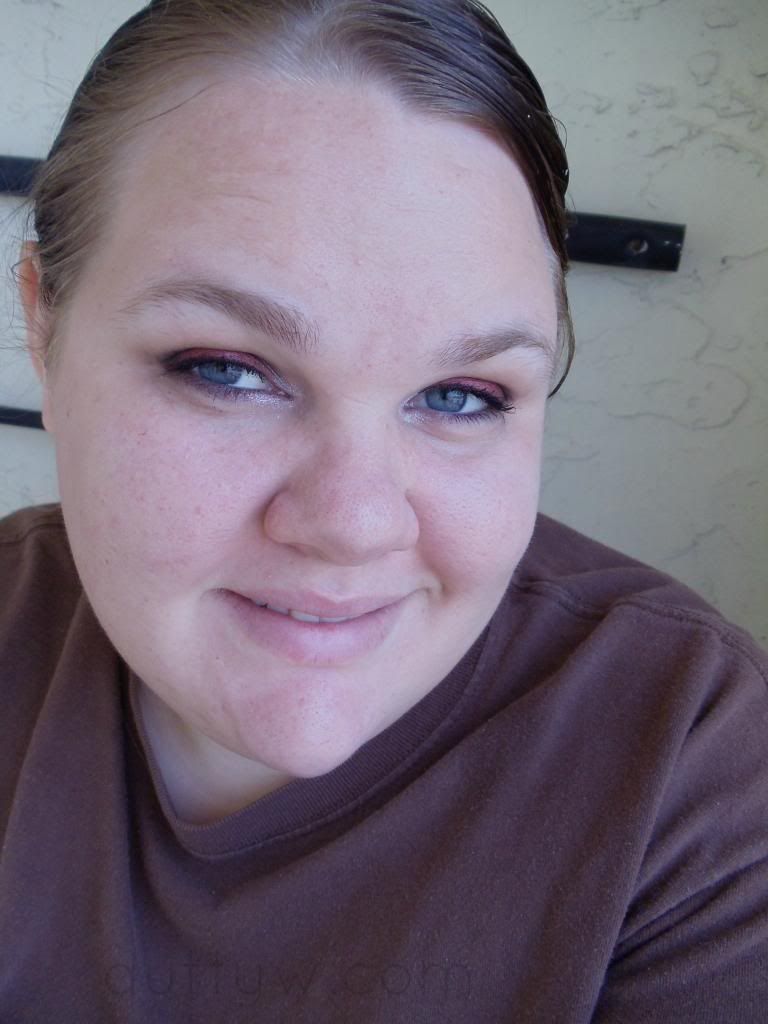 This is me Post eye makeup with a little bit of concealer on le pimples.
To see what I used, click to read on!<3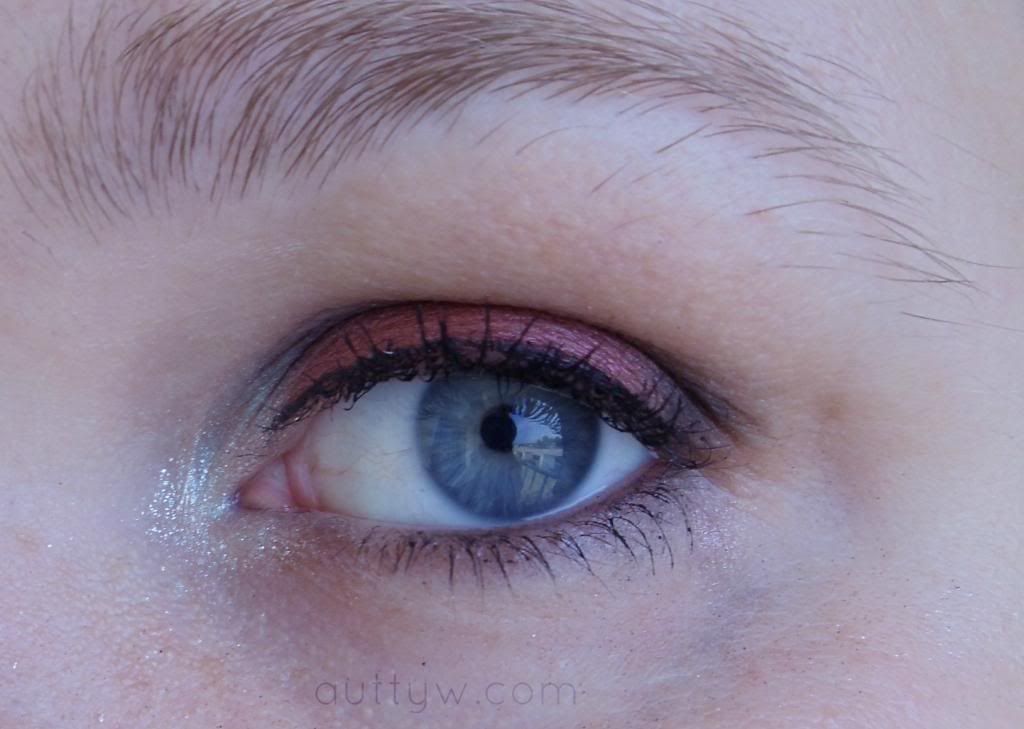 So, I have ultimately deduced that the reason my eye looks have mascara all over them lately is courtesy of the Revlon Lash Potion. It flakes almost instantly on my eye. ajdfkdfg f'real.
Urban Decay Primer Potion
L'Oreal Infallible 24/hr eye shadow - 891 Continuous Cocoa (crease/outer corner)
Urban Decay Gash (lid) discontinued
Urban Decay Naked2 Blackout (to deepen outer corner)
Volturi Loose Pigment - Frost (inner corner)
Sugarpill - Lumi (inner corner)
Mica Beauty Creme Liner - Black
Revlon Lash Potion mascara
L'Oreal Waterproof Voluminous Mascara
Urban Decay Naked palette Busted (lower lashline)
Urban Decay 24/7 Eyeliner Perversion (tightliner)
Then I used Revlon Colorstay Blemish Concealer to hide some red spots and pimples.
I know, that is an enormous amount of products on my eyes. Shew!
I used to be afraid to wear red, I purchased this a couple of years ago and this is probably the 3rd time I've worn it. But I really love wearing red shadows! :)