Hello!
I've been really enjoying doing these nail polish posts! :D I've bought about 15 bottles of nail polish in the past 2 weeks honestly. I think my addiction is back into full swing!
ORLY's Megapixel FX collection is their version of textured polishes. This is my first textured polish, I would love to try the other ones, but that will have to wait! :( (
sad
)
The Nail polish that we are going to be talking about today is Aqua Pixel. The color is exactly as the name says. This nail polish reminds me of being out 10+ miles out from land on a boat in the Gulf Of Mexico. This is so pretty and reminds me of the water! The textured aspect of this polish isn't anything crazy, it's actually a really fine texture that isn't annoying.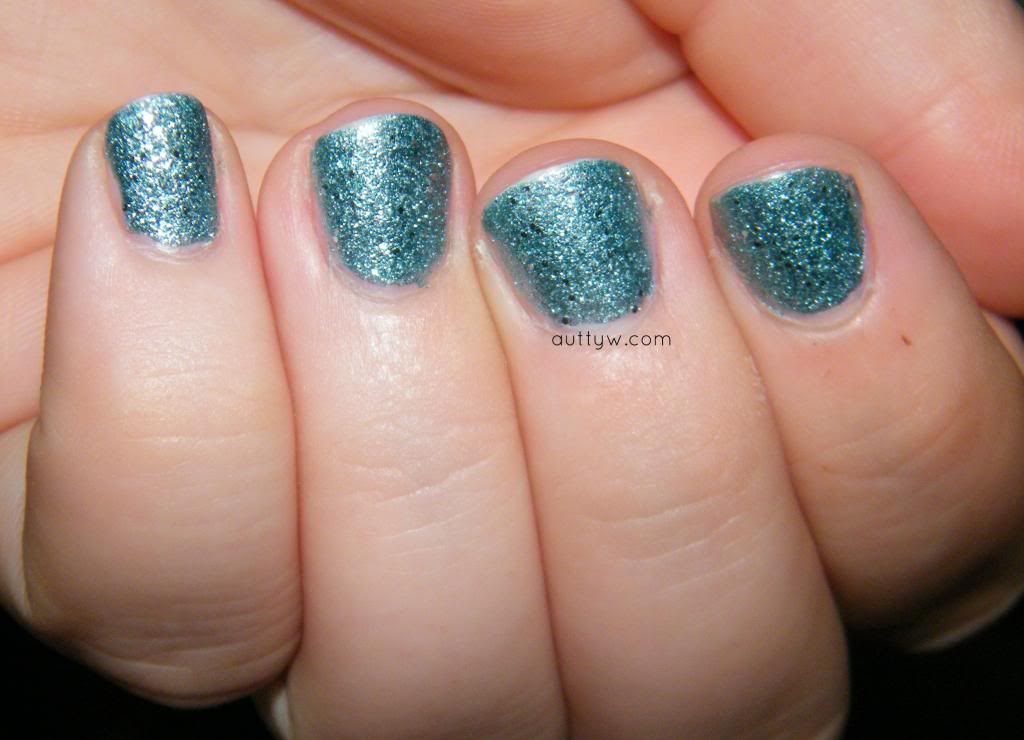 As you can tell, it doesn't have a crazy texture. I'm pretty okay with that, actually I'm perfectly fine with it.
The nail polish is still gorgeous with a top coat! Me gusta! Seriously I want all of the polishes in this collection. Oh! Don't worry, I didn't forget to mention to fact that is has silver glitter in it! I think that it's a really nice touch! I really think that the glitter makes it extra special!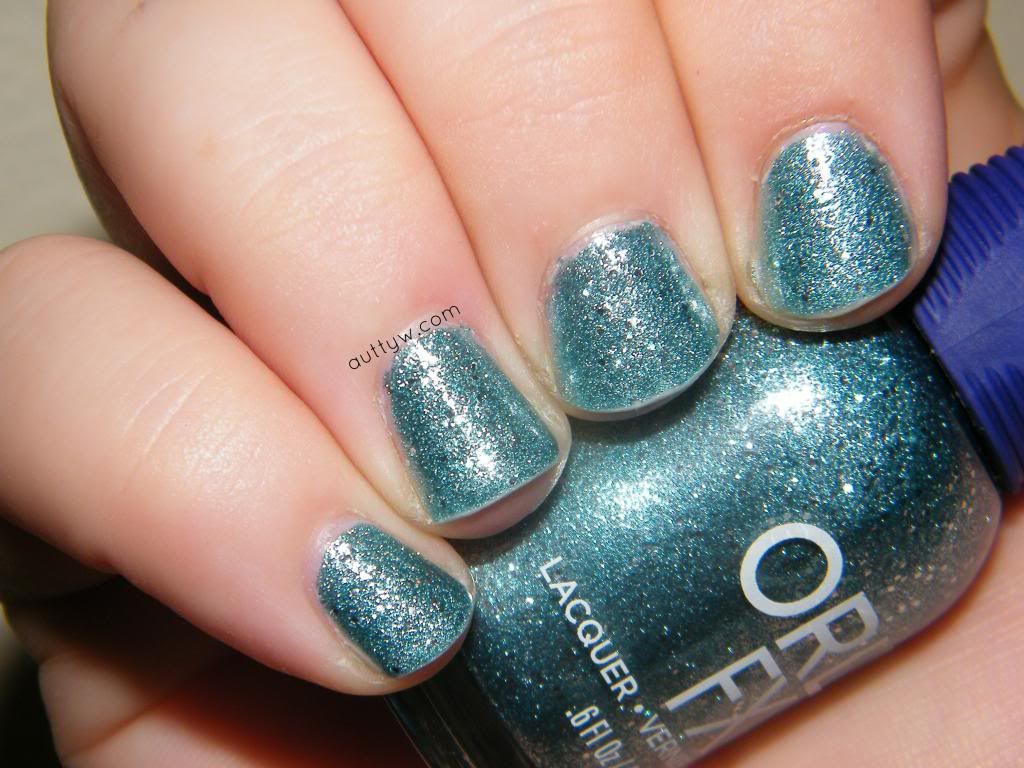 I also want to make special mention that these pictures were taken after THREE days of wear! I've NEVER had a nail polish wear 3 days without chipping! You can see that there is the beginning of tip wear but there is no chips! I added the top coat on day 3 so I'm expecting chipping soon, but we will see what happens!
I used 2 coats of polish.
You can purchase these at Sally Beauty Supply, Ulta and orlybeauty.com
Disclaimer: I purchased this with my own money