Hey everyone!
Blu is from Zoya's Lovely for Spring 2013 collection. Blu is a pale pastel blue color with a cream finish.
When I first saw this color, I wasn't sure what to think of it, I don't have ANY pale blue shades like this, or really any blues in my collection (shame on me).
I want to warn you before we get farther into the post. Don't judge my application skills, I seriously applied this in half darkness with only my computer screen as a light. I don't suggest it, but that is how I did it. So it's kind of messy. Don't be too harsh on me!! *shields self*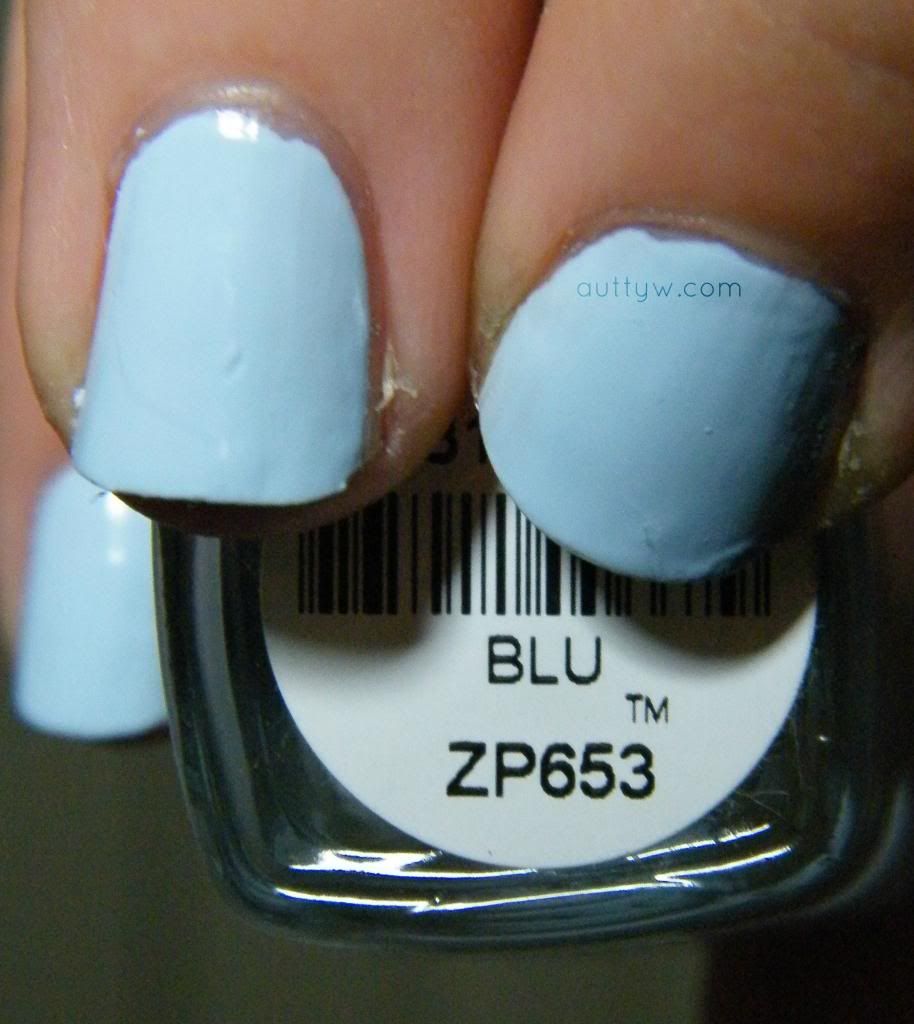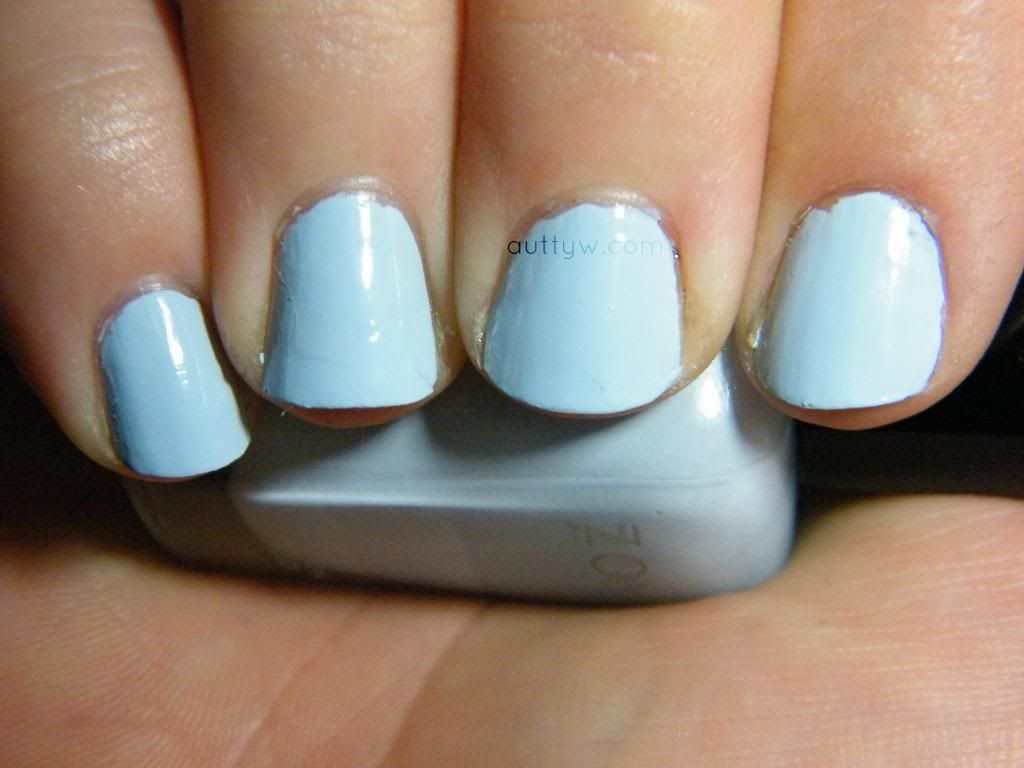 The one thing that i noticed with this nail polish is that it did not apply evenly, or self level. So I do recommend applying this carefully and maybe 3 coats to even it all out. This is two coats over my ORLY Ridgefiller base coat.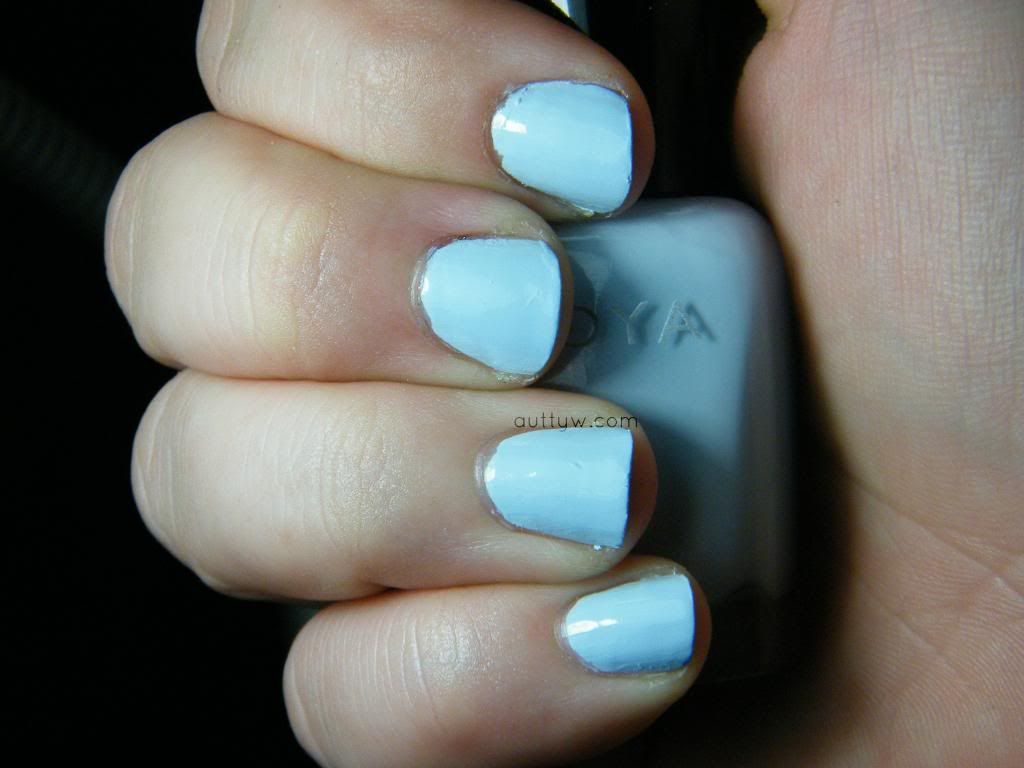 I really am surprised how much I love this. It's nothing insanely spectacular in the bottle...okay I'm lying it's gorgeous! When you are looking at this polish in dark-ish light it looks like a gorgeous pale pastel lavender color. It makes me love this even more!
Like I said though, I did a shotty job applying it, but it was way too pretty to bother trying to do it again! (It's early in the morning and I'm a bit lazy at the moment)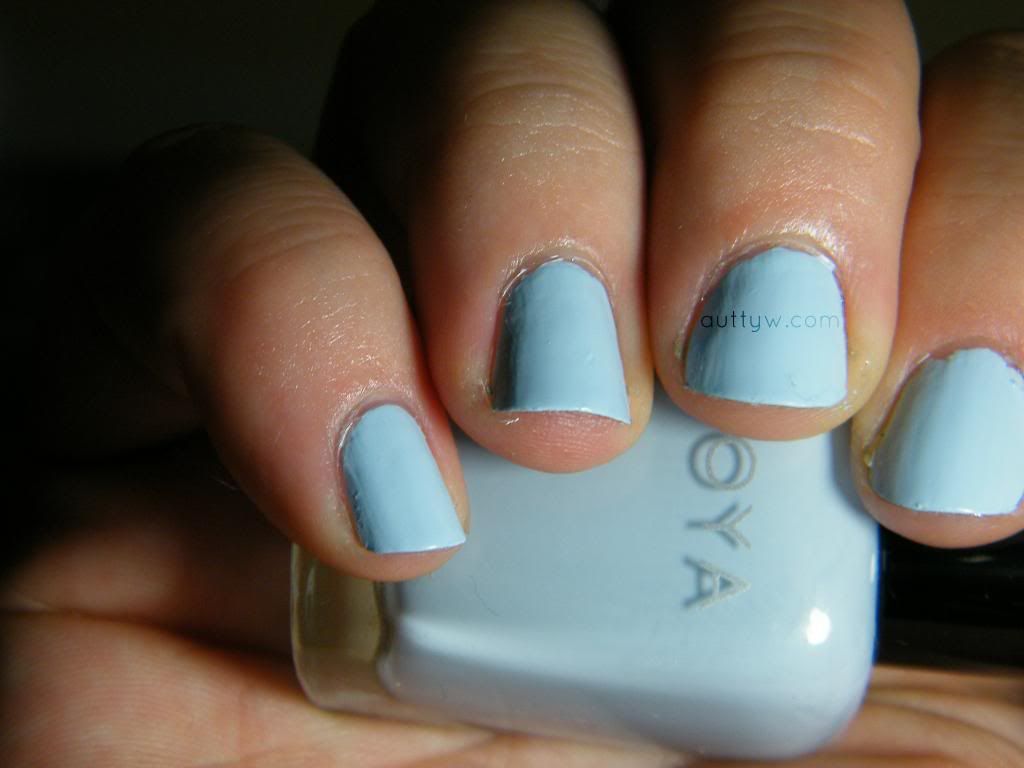 I didn't use any top coat in these pictures. It may look a bit more even once I eventually decide to put a top coat on!
Zoya Retails for $8
This is the 3rd Zoya I have tried and it's by far my favorite. I've not really been impressed by the other two polishes I tried honestly. But I will do another post on those later! <3
Now that my nails are actually growing and are stronger, I will most definitely be doing more nail polish swatches. I've got a BeautyArmy box full of untried polishes. The rest are at my Parents house until we finish moving into the house.
Disclaimer: I purchased this nail polish with my own money. I am not affiliated or being paid by Zoya to talk about their company or this polish. All opinions are my own.