I purchased the entire Texture collection when I went to Premiere Orlando. The entire reason I purchased this collection was because of Let Them Have Polish!..
Creme textured polishes were definitely new to me, they greatly appealed to me, but I was also unsure about them. This collection is the only creme textures that I have, but I am definitely willing to expand in the creme aspect of the whole trend. :)
All polishes are TWO coats.
In The Rough
is a bright chartreuse that leans more towards yellow.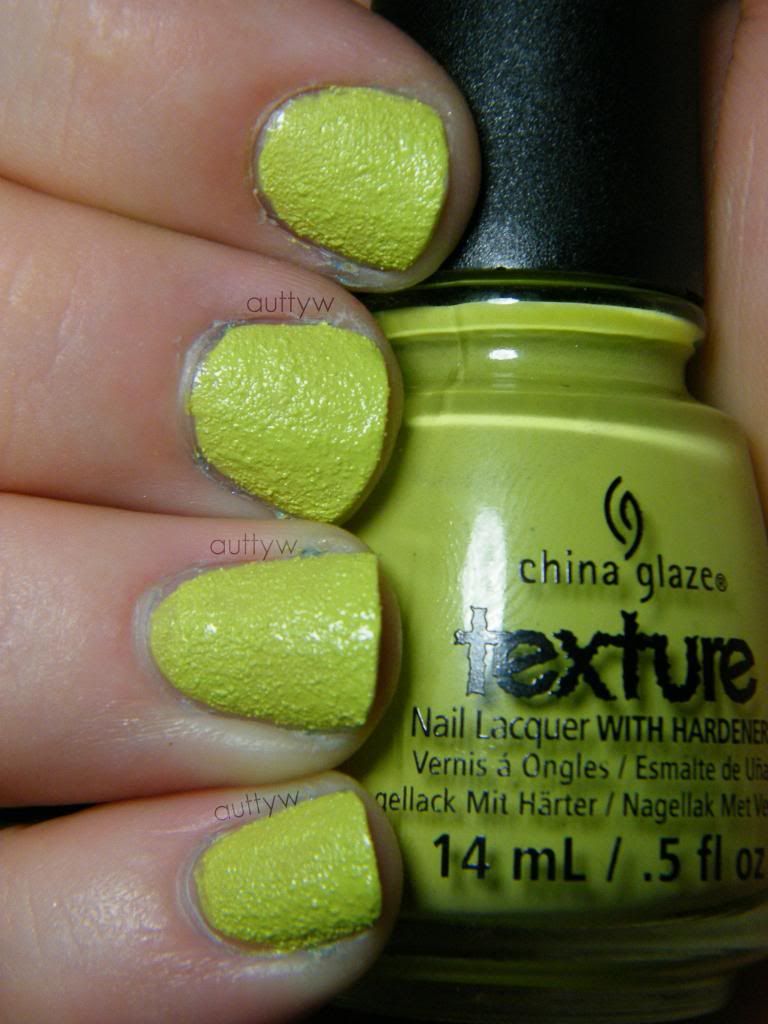 This is the only of polish of the six that I had application issues with. I don't know why but ITR applied spotty and even when you were doing the first coat is dragged itself around and created uneven bald spots. A second coat however fixed the entire issue.
Bump & Grind
is a magenta that is definitely a red based pink.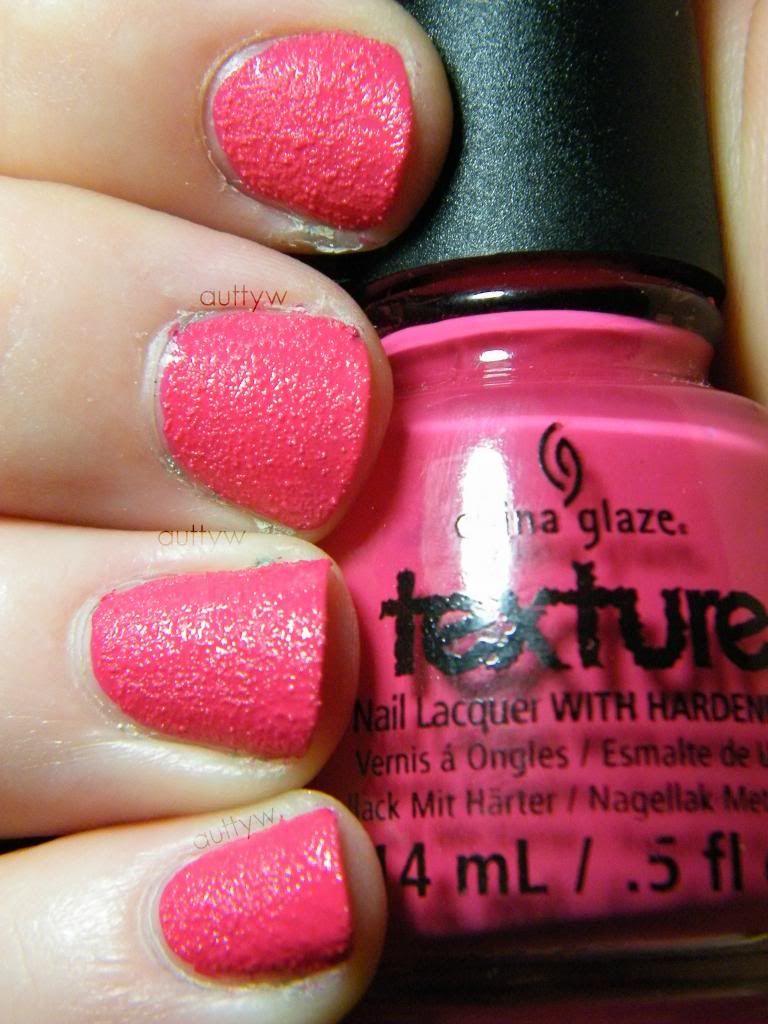 This one is so gorgeous! I definitely love how bright it is.
Of Coarse!
is a bright sky blue.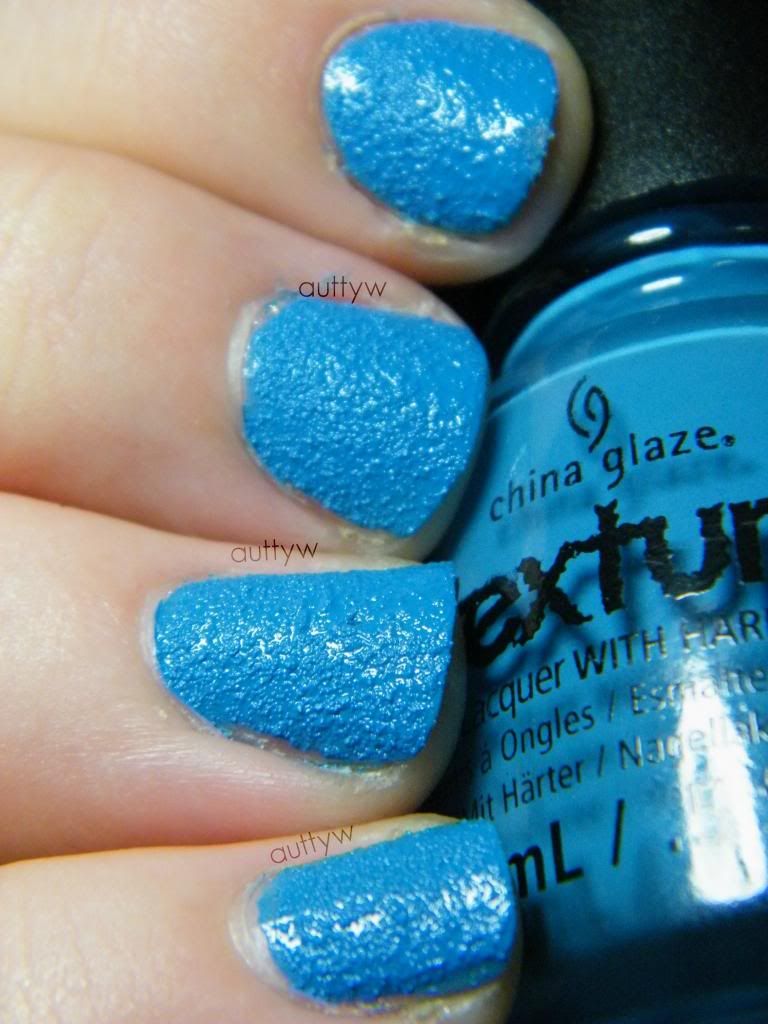 This polish is insanely gorgeous as well, but I will warn you to be careful. I found that it stained the nails and surrounding skin when removing! Definitely be careful with this one! I don't mind the staining though because it's gorgeous!
Toe-Tally Textured
is a vivid yellow-orange.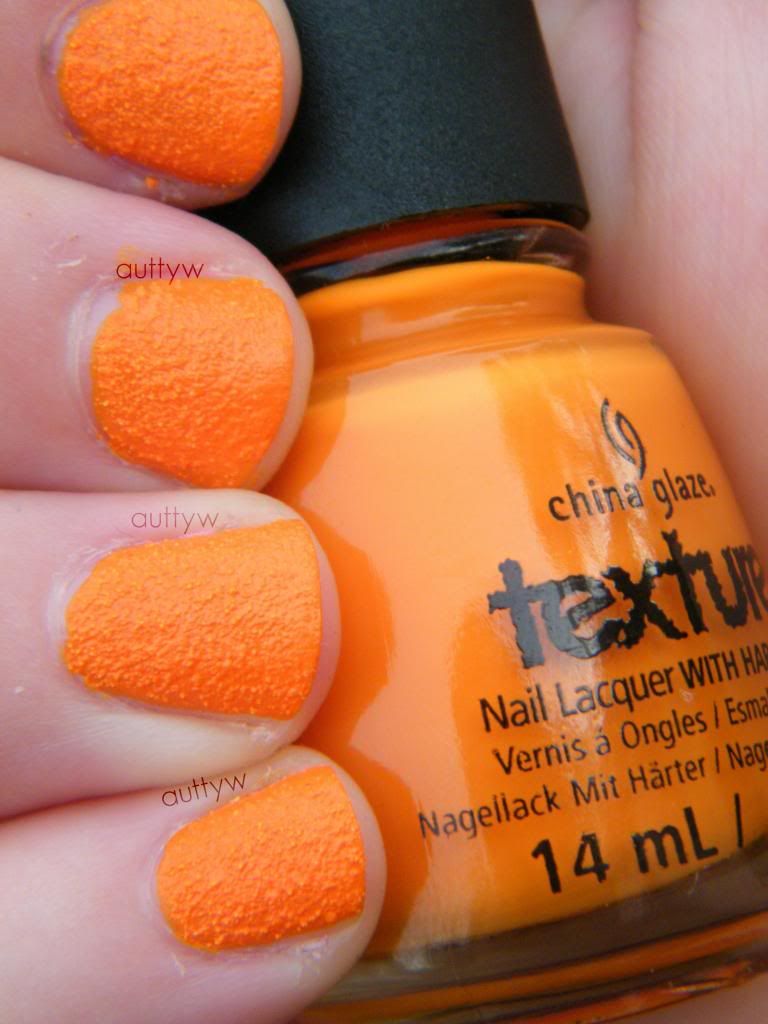 Can we just bask in how bright this is?! Ohmygosh! I would LIVE in this if I could!
Unrefined
is a cool pink with a lilac undertone.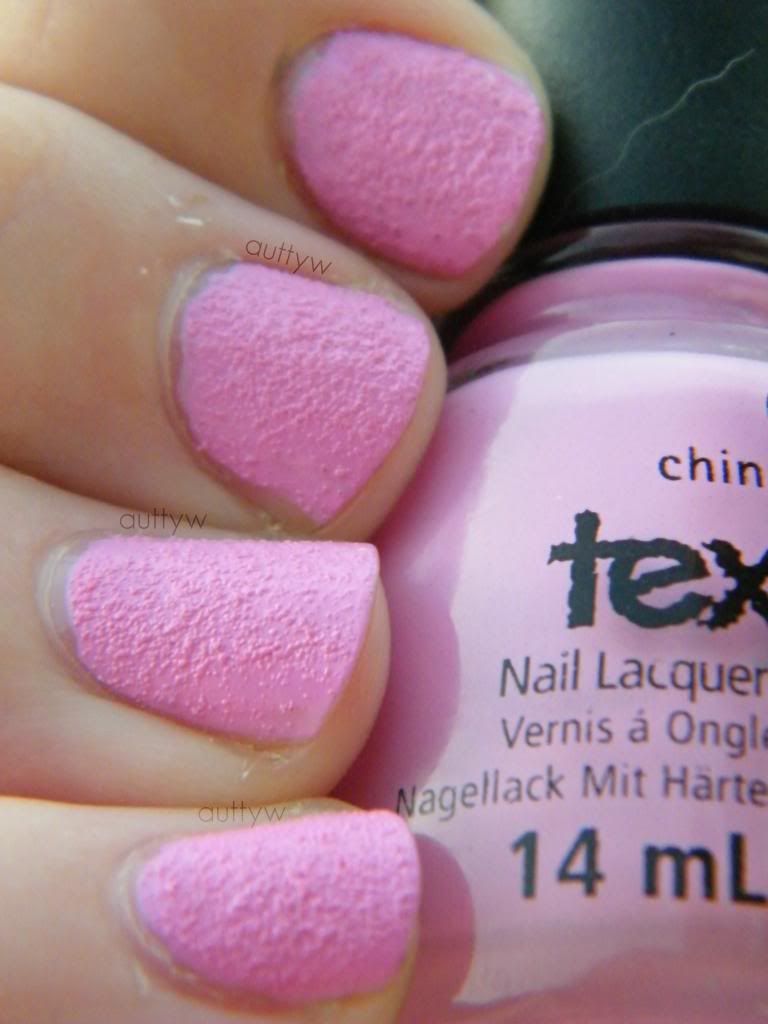 Unrefined is definitely a color that I can see myself wearing a lot, even when the texture trend goes out of style. It's really really pretty and I definitely recommend this one! It's such an every day color!
Itty, Bitty & Gritty
is a cool toned coral.
This polish actually makes me want to go out an buy a watermelon and just eat it. Don't ask me why.
At first, I really despised the whole creme textured polishes after doing my initial mani with these. BUT the more I swatched them, the more that I realized I actually do love them! Holla! Since these are a creme texture, they are a LOT easier to remove then say the Zoya Pixie Dusts and ORLY MegaPixel FX. Those have glitter in them and these do not. All 6 of these polishes have their own shiny factor, not like insane see yourself in them shiny, but just glossy that is a better word for it! There are no sparkles or anything (hence creme)
\
Don't even tell me how many times I used creme. Bahah. In complete honesty, I definitely recommend these! I now want to get my hand on some other brands that have creme polishes out, I think they would all be really fun to play with, especially with the different colors!
The China Glaze Texture polishes retail for around $7. You can find them at Sally's, Amazon, Ulta...really anywhere that you can find China Glaze! :)
I purchased these with my own money. All opinions are my own. I am no affiliated with any of the above mentioned companies.