Hey everyone!
Today I have Zoya's Gie Gie for you today!
This polish is from their 2013 Spring Lovely collection.
I do want to mention that I did have to color correct these a little bit to make them more accurate.
This is the 3rd Zoya I have ever tried and honestly, I'm not a fan of the formula of this polish. Now, it's not how all of their polishes are, this one in particular is just on the thicker side, so it makes it a little bit more difficult to work with.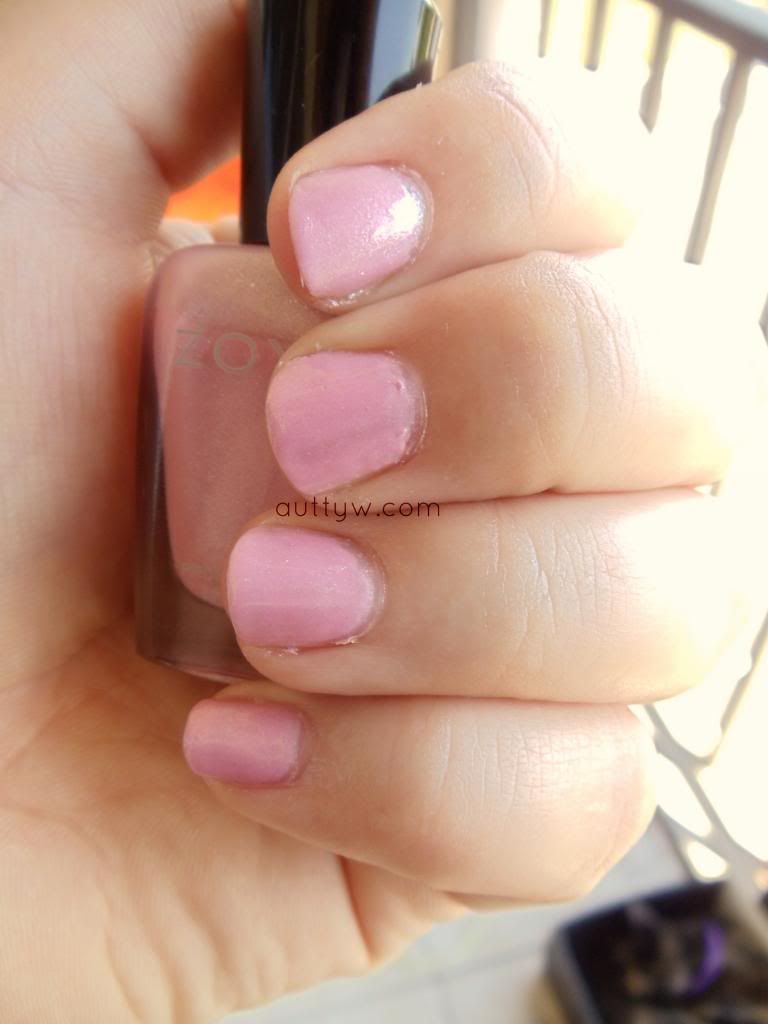 This polish is a gorgeous bubble gum pink with silver shimmer. I really love this polish, but like I said the formula makes me not want to use it.
Has anyone else experience this polish as being thick or was it just me? I've got other Zoya's that are absolutely fantastic and I wouldn't trade them for anything, but this one is a little undesirable
.