Hey everyone! I hope you are doing well!! Hello to all of my new readers! It is a pleasure to have you here!! xx
Has anyone else been feeling really demotivated this past week? I definitely have. My Niece and Nephew have been here for a week and every time I sat down to work on a blog post or do pictures BAM children. I'm not complaining about it, lord knows that. But it's just really demotivated me to even try. Le sigh! I'm going to get my "groove" back though! Let's get into what came in this months bag!
The theme of this month is Beach Beauty. All of the products in the bag are related to the beach in some way.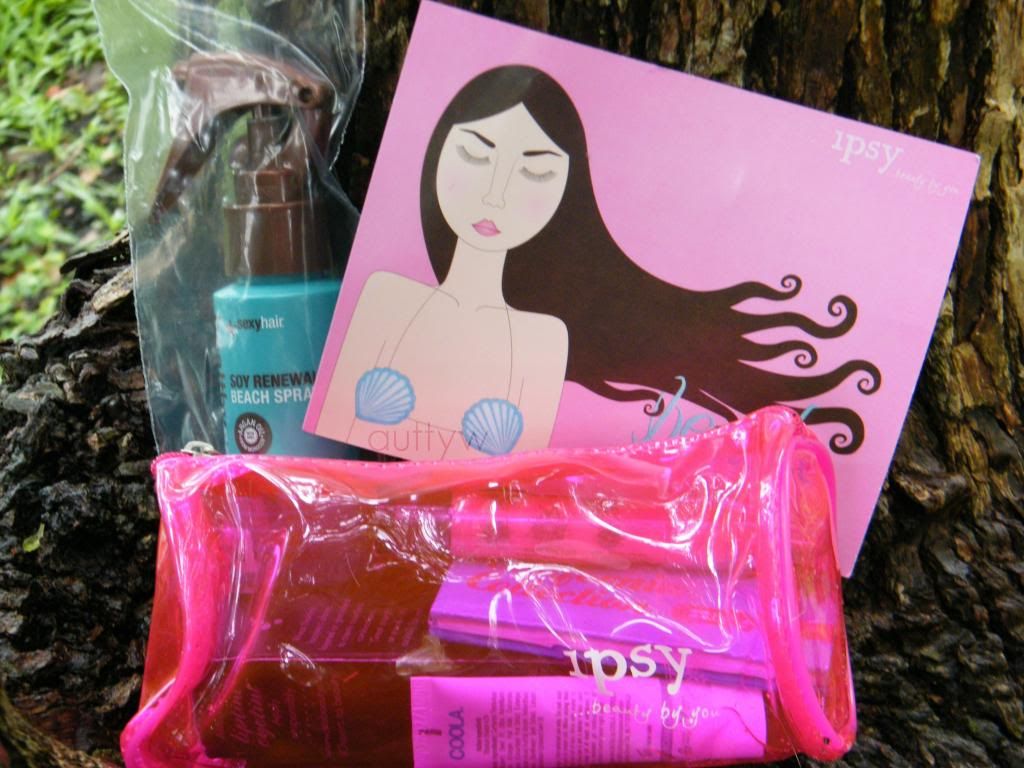 The bag itself is really cute. I am not sure when I will use it, but it's cute :) Maybe I will put my Niece and Nephews crayons in them.

The BH Cosmetics California Collection palette features 3 shadows. 1 from their Hollywood, San Francisco and Malibu palettes. The colors are gorgeous and Hollywood is matte, but from swatching them they don't have much in the way of pigmentation. These you would definitely have to pack on.
Coola Mineral Sunscreen with Rose Essence I'm not disappointed with this because you can never have too much sunscreen, unfortunately because it does have rose in it I can't use it. Rose scented products really bother my allergies and will make my face red and itchy so I would definitely love to avoid this. The full size of this is $36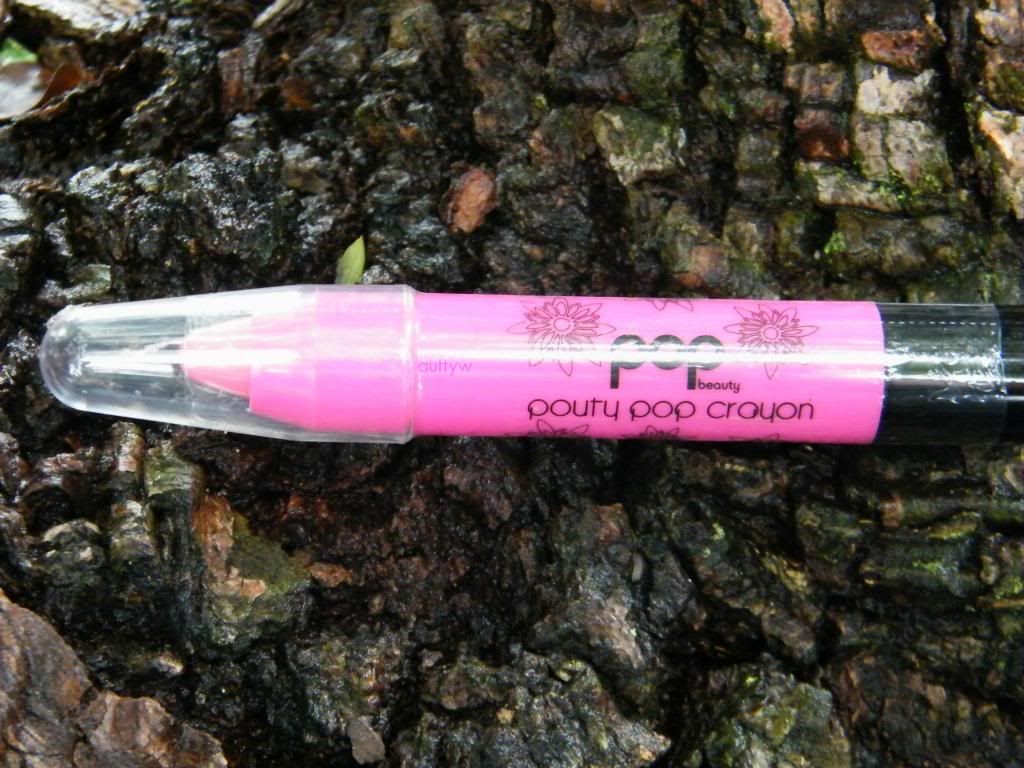 Pop beauty Pouty Pop Crayon in Fuchsia Flirt. I was pretty excited about this and when I swatched it on my hand it wasn't that pigmented. You definitely need to swiped this a few times to get a good amount of color out of it. :) I'm not sure how much this retails by itself. I've only ever seen it in kits of 6.
Healthy Sexy Hair Soy Renewal Beach Spray This is the one thing I was the most excited about. Since this is a texturizing spray I can definitely use it. My hair is thin and pretty slick and I have to use bobby pins every day and they just slide right off. So I am excited to see how this works in the texturizing department. Plus I love the Soy Renewal line. This was one of the either or products this month. Full size retails for $19.95 for 5.1 FL oz.
Nailtini Nail Lacquer in Mai Tai. I was so excited about this. I mean hello! Yes I am always game for nail polishes! I don't know what I Mai Tai looks like but this reminds me of Tomato Soup that has milk in it. It's just the color of it. :P I'm not sure how it will look on me, but we will see in due time! This was also another either or products. Retail $13