Nothing To Disclose
Hey Loves!
I hope you all are doing swell! I meant to put this post up the other day but there's been a lot going on around here and I honestly just never got around to it. Super lame and I am sorry!
I want to make note that this is ONE manicure, I did something different on both hands. I've learned my lesson and probably wont do it again because I hate HATE how my left hand photographed.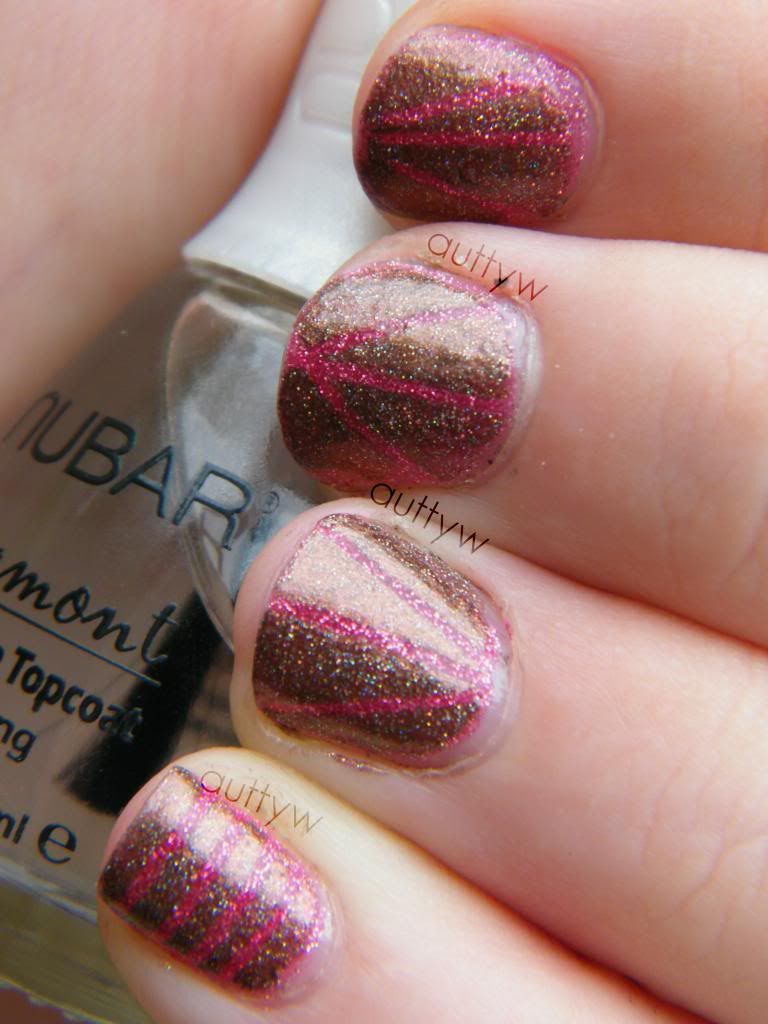 On my left hand for a base I used Zoya PixieDust Miranda. I then used striping tape and applied Nubar's Jewel over top.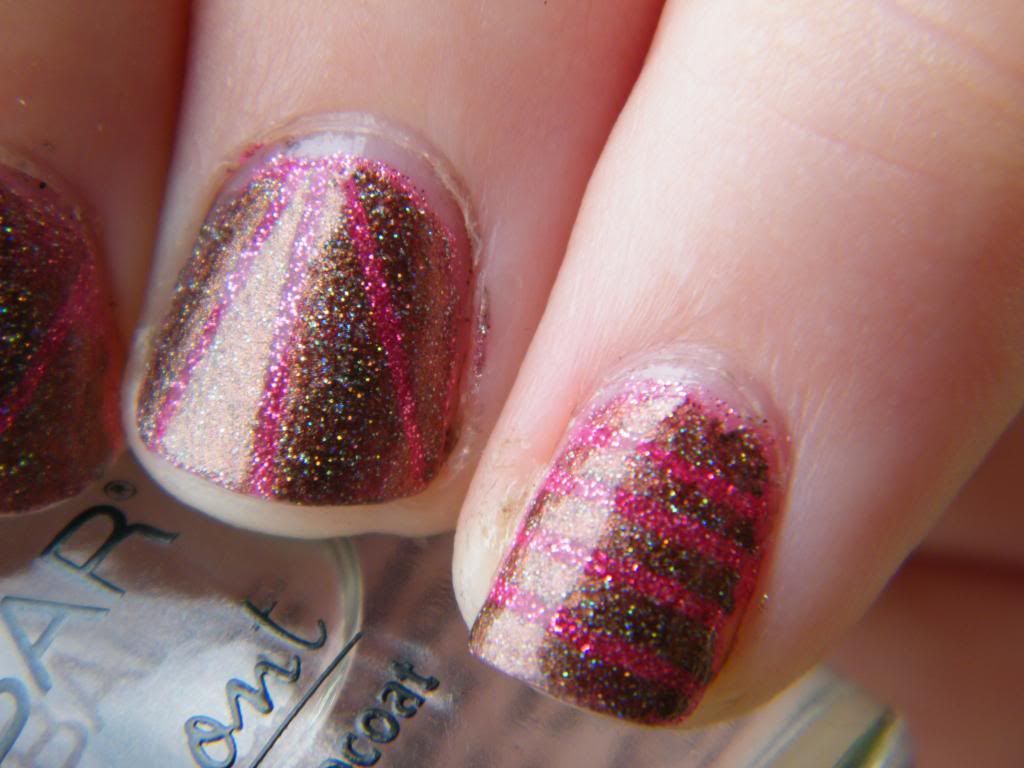 This actually reminded me of Freddy Kreuger's sweater. Anyone? I know it's not exact, but you have to admit, the pinky kind of reminds you of it? No? Well psh to me it does. :P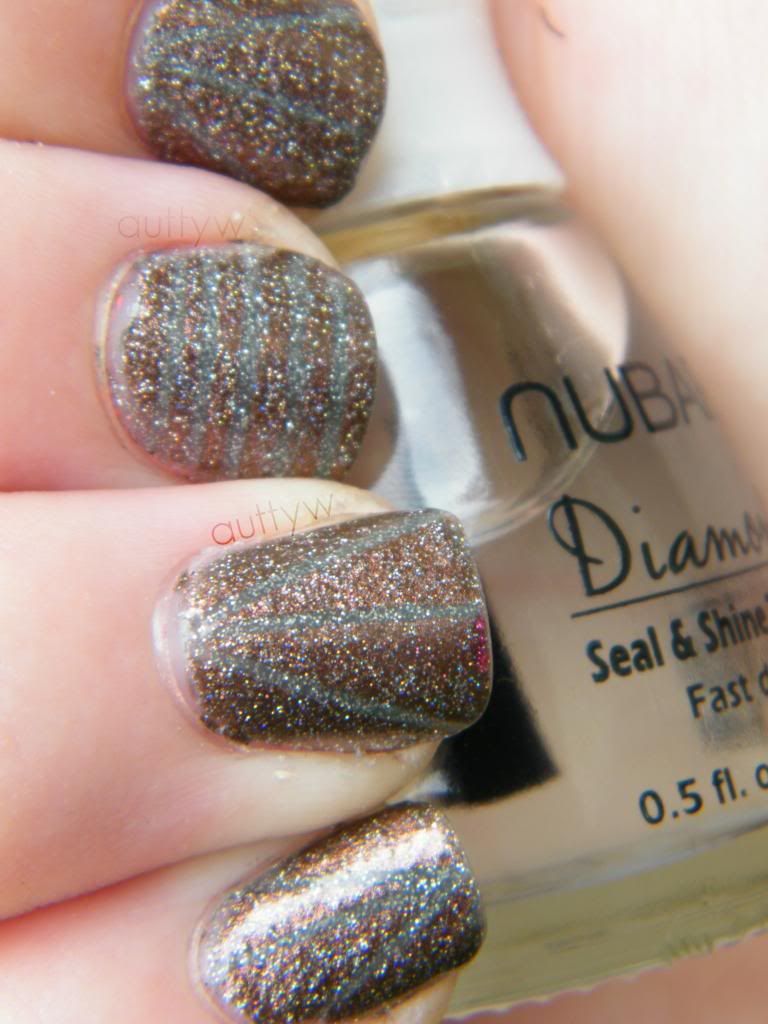 On my right hand I used Zoya PixieDust in London and added Jewel over top again.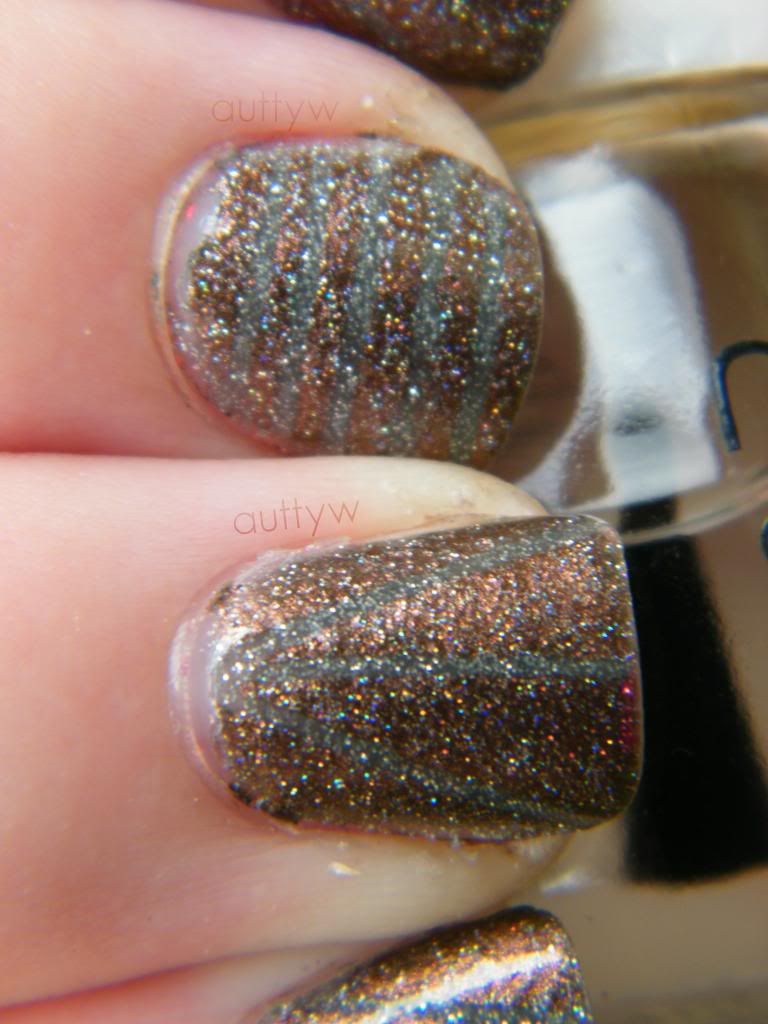 I really like how this came out! I think both hands look fantastic! Considering this was my first time taping, I feel like it turned out really well! I've been playing around with more taping so I would definitely keep an eye out for it! Especially on my Instagram!
For my base coat I used OPI Nail Envy.
My Top Coat was Nubar Diamont Seal and Shine.
What do you think of tape manicures?