Hey everyone!
I hope you all are doing well! :D
I received this in the mail the other day, I KNEW it was coming but I had no idea what was going to be in it! I love packages like that. It makes the world more exciting.
If you don't know what BrandBacker is, it is a website that you can sign up for and work with companies. You HAVE to have a blog and be ACTIVE on it (your blog), you can't just update once a month and call it a day. It's a really neat website where you can pick which brands you want to work with etc. There ARE guidelines that you HAVE to follow as well.
Who the PinkPanel is! (A community of beauty-obsessed women who share an undying passion for skincare, makeup and all things beautiful!)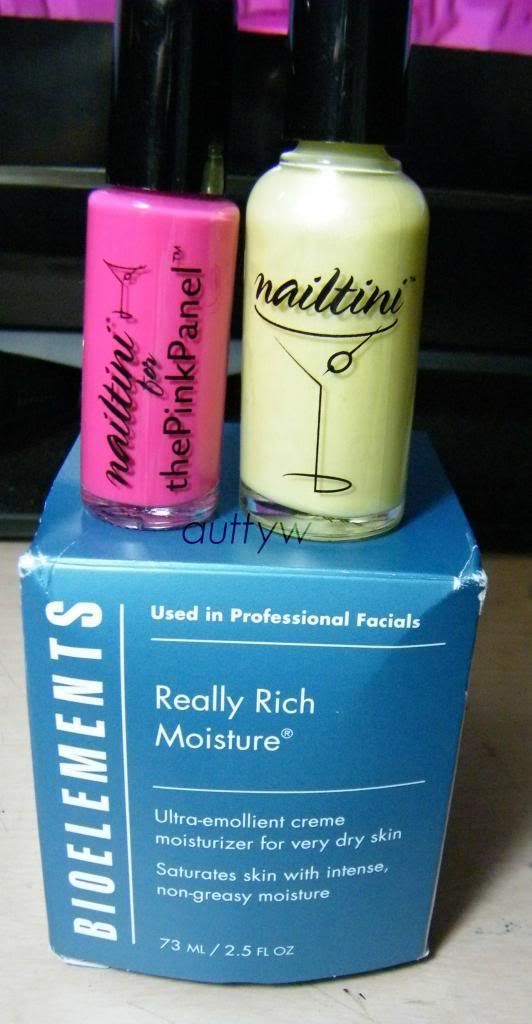 As for what I received from The Pink Panel it was 2 nail polishes from Nailtini and a moisturizer. I was crazy excited about the nail polish, unfortunately regarding the moisturizer I can't use it. It's marketed towards VERY dry skin, and I have oily skin. It stinks, but hey I'm sure I can find someone who can use it!!
The Pink Panel is an awesome group of women that I've been a part of TPP with for probably the past year. This is my first time receiving anything from them. The Pink Panel is a community of beauty obsessed women who have a passion of skincare, makeup and all things beautiful. Every woman on the PinkPanel has the opportunity to lend her valuable voice to the ever-evolving world of beauty. PinkPanelists have the ability to not only test/receive/review everything that beauty has to offer, but are oftentimes compensated for doing so! To join the Pink Panel all you have to do is go to www.pinkpanel.com, click join fill out the profile about yourself. Tell them that I sent you and that is it!
I know most of you (if not all) are makeup and beauty lovers. (like myself) Who doesn't love testing products and getting access to the next best brands and products!? I mean come on! We all know we love it! :P If you are like that then you definitely need to join Pink Panel! (links below)
As an active member you can test the latest beauty products from the best beauty brands in the world before they hit the market. Share your thoughts and experiences. Get rewarded! and you can also talk to other like-minded women!
How to join! on Facebook at www.pinkpanel.com and become an official member by signing up at www.pinkpanel.com)