Hey everyone!
How are you doing?! Well I hope!
I'm putting this post early because I might be a little delayed on new posts except the couple I already have pictures added too. I have no idea what happened but the screen on my laptop is broken and I'm hoping we can get it fixed quickly :( so please please bare with me!! :(
Today's post is one I debated about putting up because it was a LE polish back in 2011 from China Glaze's Haunted Halloween collection. I'm sure you can find this on eBay and Amazon for reasonably cheap. I posted a picture on Instagram and it was pretty popular (for me at least) so I figured that I would put it here and show everyone! :D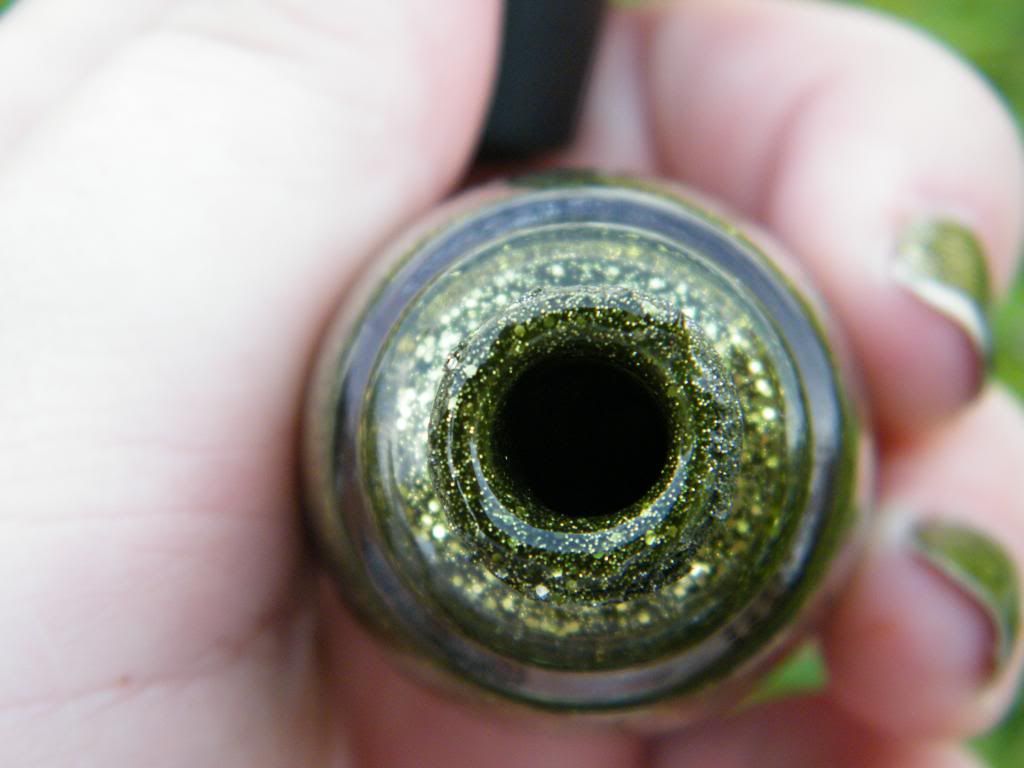 This is definitely one of my favorite polishes. The only big downfall with this polish is that it is so thick it's kind of hard to manage. Once you get it on though it's gorgeous!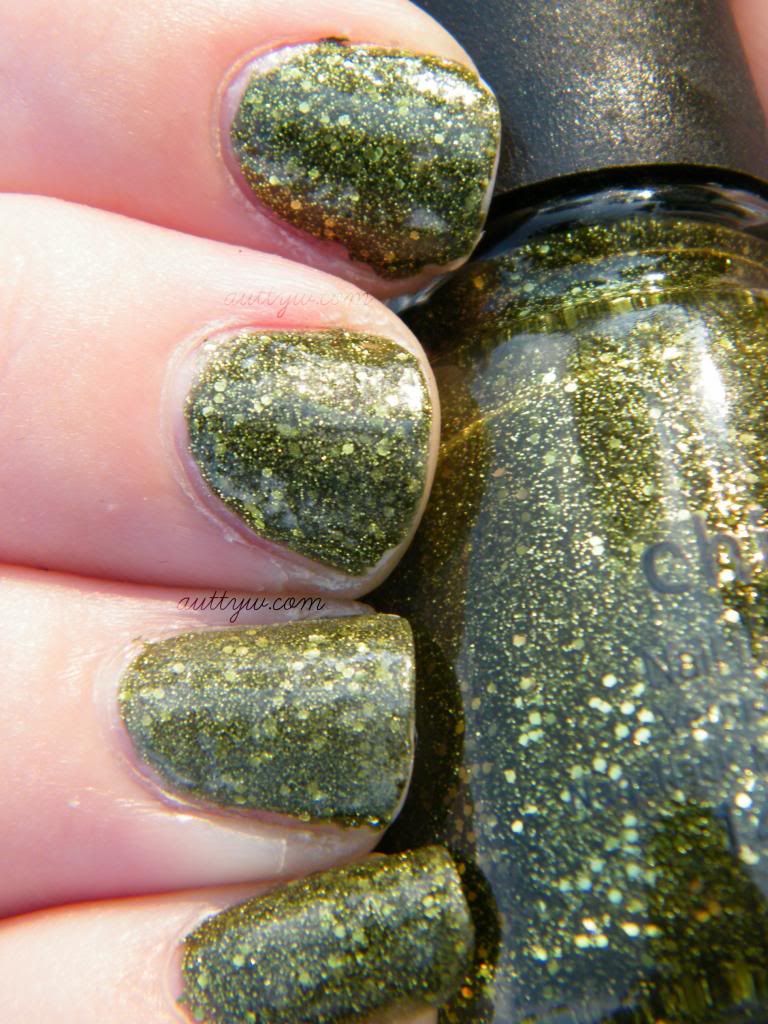 The reason my Pinky and Index finger look a little weird is because I topped with this Ghoulish Glow (China Glaze's Glow In The Dark polish) and it was a little thicker on those two nails. hah
This is 2 coats of polish. You do definitely need 2 coats for this unless you put it over another polish, which why would you?! :P It's so...just so gorgeous!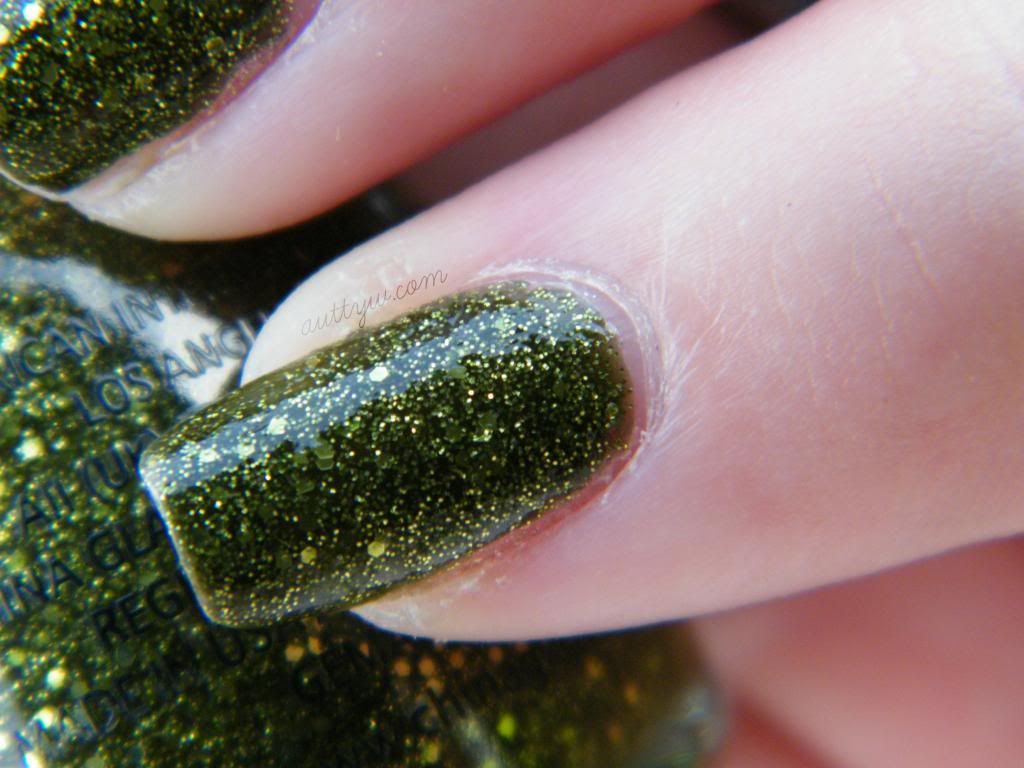 Isn't this just so sexy and gorgeous! Mmm! I need to find another bottle of this because this one is actually close to being empty, that's how much I've used it! :O
What do you think of this polish?!