Nothing To Disclose
Hello everyone!! :D
Fun fact I started blogging January 19, 2011 NOT January 16, 2012. I switched over to this blog in 2012, I didn't really "break into the scene" though until 2012 :P
Also, fun fact. Nothing gets under your skin and puts a fire under your butt like someone telling you that you and your blog aren't good enough. All I have to say is *sticks tongue out* Normally that would upset me and make me doubt everything but you know what. >D Not this time. NOT this time. *snaps* Let's get onto the sassy-ness of this post.
I wanted to play around with some red eye shadows, since I've not done it in a while.
I have a giant nose :P I need to learn to contour it. :P Bahah. I love my nose though :)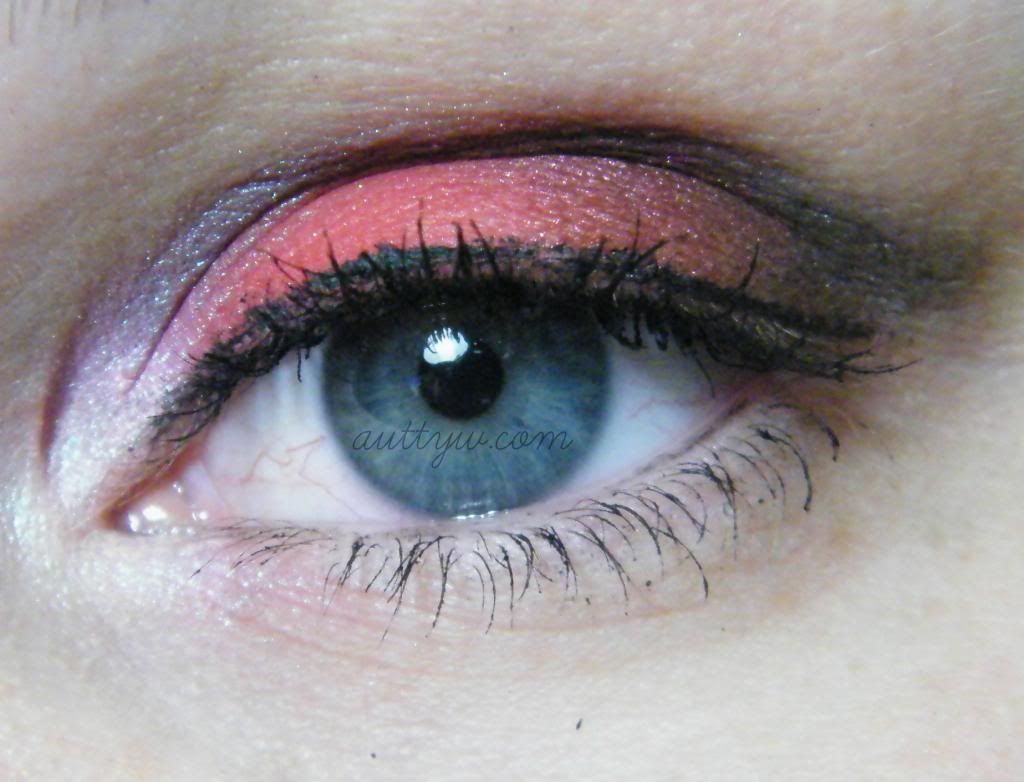 Eyes:
Urban Decay Primer Potion (original)
L'Oreal Infallible Eye Shadow - 891 Continuous Cocoa (outer corner/crease)
Urban Decay - Gash (outer 1/3 of eye)
SauceBox Cosmetics - Russian Rouge (lid)
Chella Ivory Lace Highlighter (inner corner)
Sugarpill Loose Eye shadow - Lumi (inner corner)
L'Oreal Power Volume 24H Black Smoke mascara
Mica Beauty Cosmetics eyeliner - Black
Urban Decay 24/7 eye liner in Perversion (tightliner)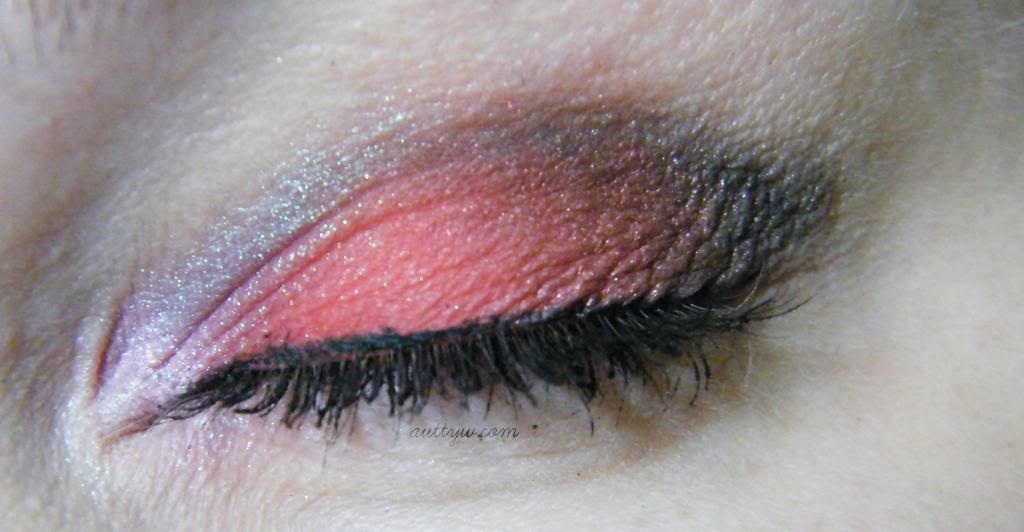 I blended Lumi up into the crease as well as into the red. I think that Lumi mixed with the brown makes a gorgeous color. Seriously. Much love for the way the inner crease looks.
I think that the next time I do this, I'm going to use the shadows wet to make them pop a little bit more and maybe I'll add some false lashes. :D I'd also use a liquid liner maybe because this cream liner, as you can tell was a bit off kilter and funky looking and not in a good way. That's like though. You'd only notice it if you get all up in my grill though, so I wasn't too worried about it. I also would probably use a mascara that didn't flake. I'm kinda miffed because it didn't flake before on me. I think it's getting old. Time to bust out a new one.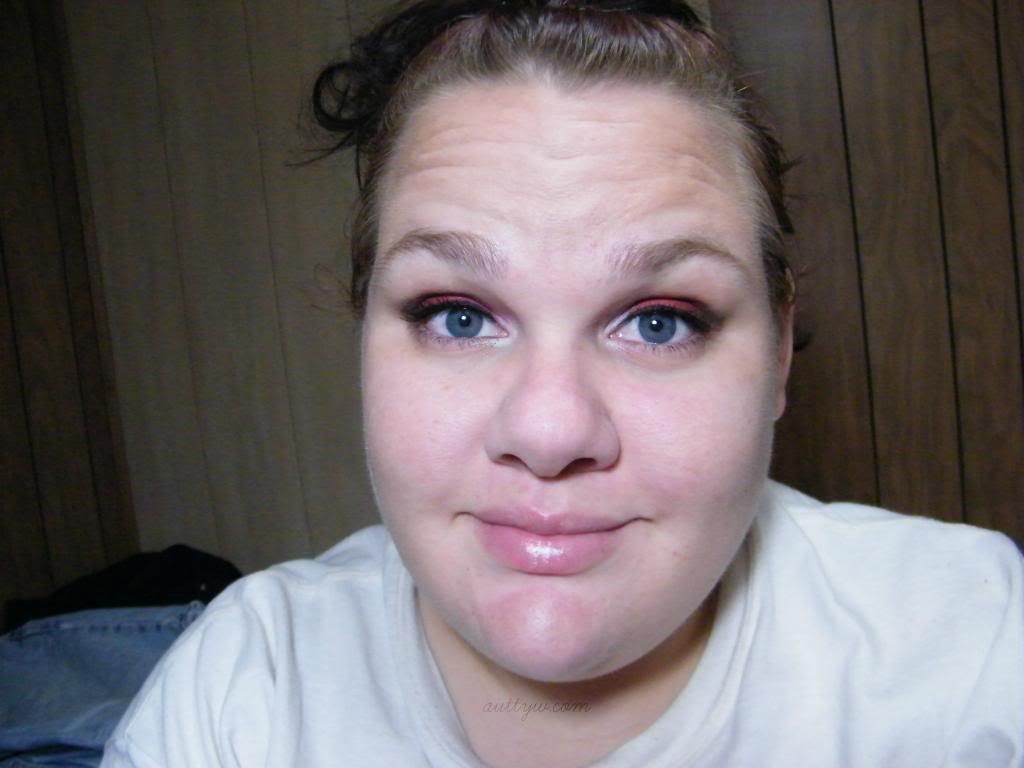 I look like a deer caught in headlights
I do love this look. I used to wear it quite a bit. What do you think of it?!