Purchased Myself / Press Sample
Hey everyone!
I hope you are all doing well!
There really was no inspiration to this eye look. I was going to go to my High School's Alumni Band football game and started getting ready, full face and everything...then I decided not to go. It's a long story that I would rather not get into, but I LOVED my makeup, but sat at home. Figures right! :P
This was the second look I had done, the first one I started was a mixture of some blues, but I was not too impressed with how it was looking so I changed the whole she-bang!
EYES:
Urban Decay Primer Potion
Sugarpill Acidberry
Urban Decay Blackout
Urban Decay Bootycall (inner corner)
Urban Decay Half Baked (bottom lash line)
Graftobian Magic Set & Lining Liquid (for Acidberry)
Mica Beauty Black liner
Cover Girl Lash Blast Fusion
FACE:
Urban Decay Primer Potion around and on my nose
Temptu Pro S/B Concealer Wheel I used # 2, 3, 4 (the 3 medium light colors) and mixed them together.
Rimmel Stay Matte 011 Creamy Natural
Urban Decay De-Slick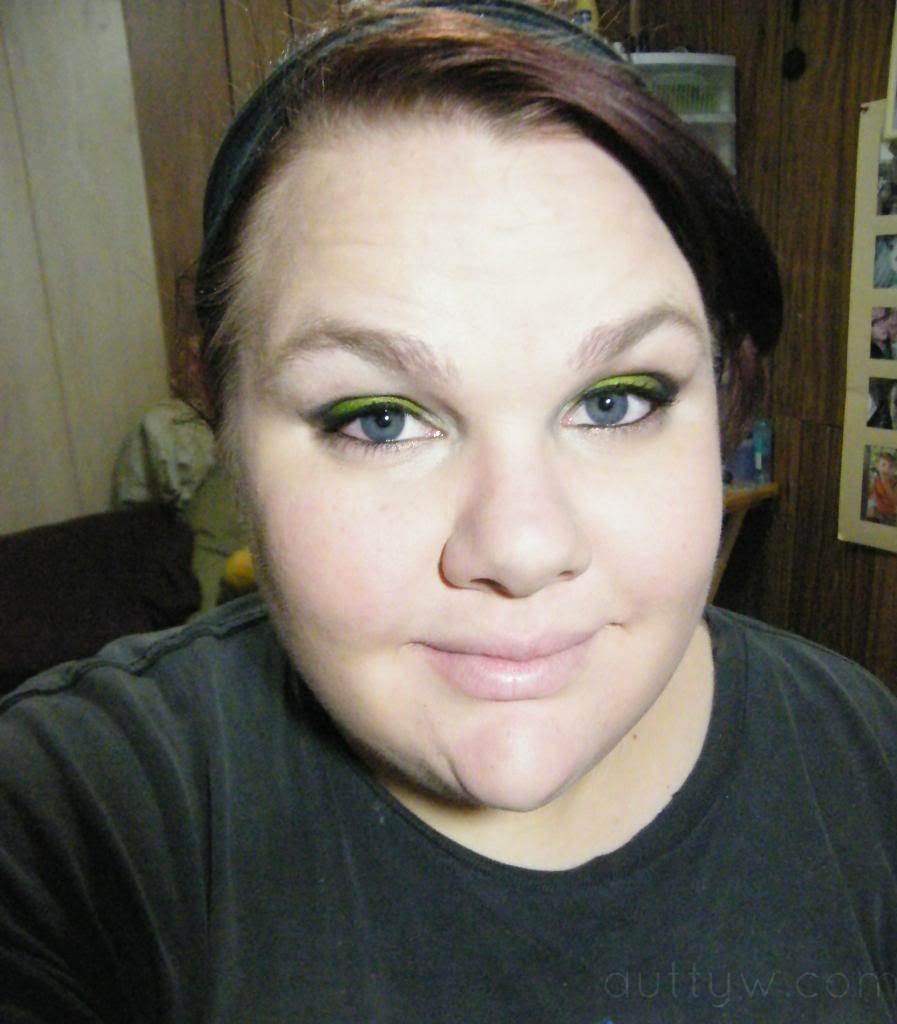 Incidentally, I forgot to put something on my lips. I did put what was left of the concealer on my brush on my lips, so blank them out a bit for a lip color, then forgot it..oops.
That's it! :D I do feel like I need to add a ton more drugstore products to my repertoire. I just use the products that I have currently.
What do you think? Is green eye shadow something you would wear?!
Are the bigger pictures better? Or should I go a size down? What do you think.
\
Some products were purchased by me and some products were provided for review.