Hey everyone!
I hope you are doing well! I caught another cold, so I'm just like eeeeeh :P. A runny nose is NOT attractive.
There really was no rhyme or reason to this eye look, I like doing red/black eyeshadow looks a lot actually, more than I let on. They're funky and fun. I used a butt load of products (more than normal I guess) to achieve the entire face look. (lol)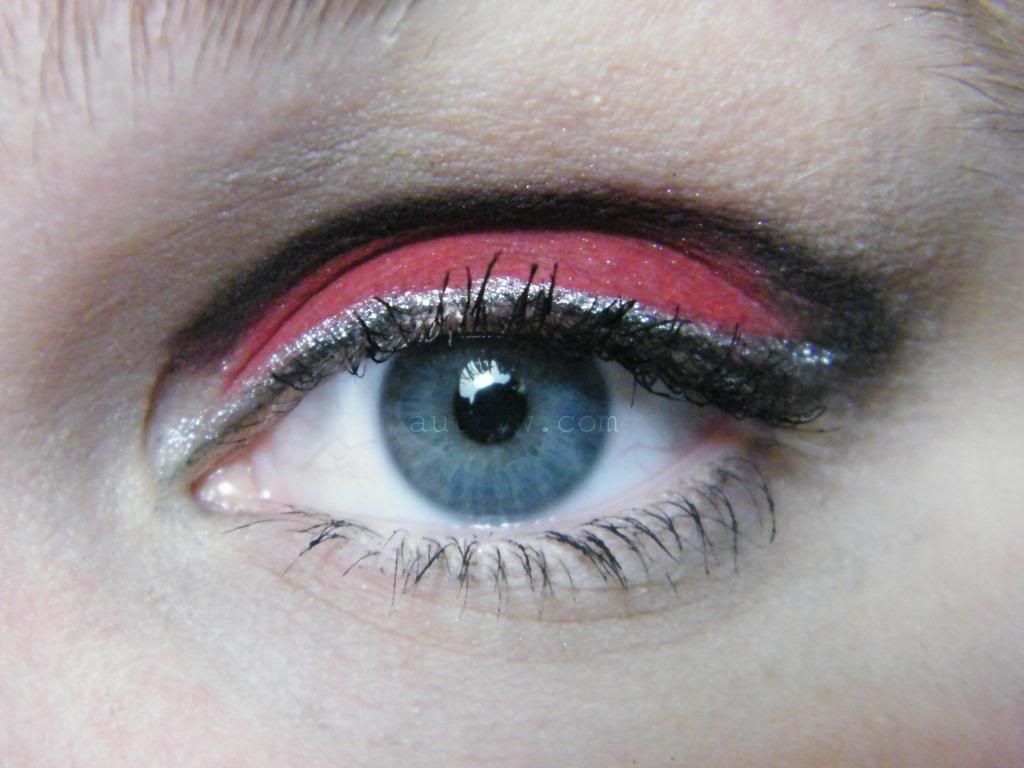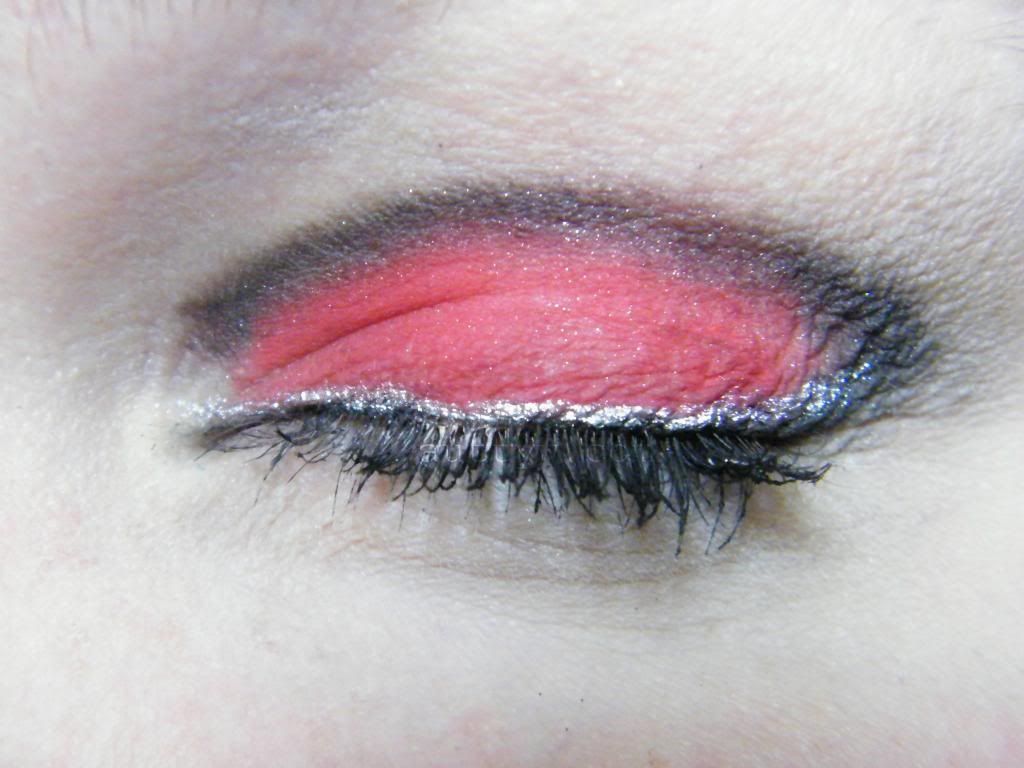 Now don't go saying "Autumn, it's not blended correctly!" Well, ms or mr thang. That was the point. I didn't want the inner corner fully blended because of that little webbing type dealio. Normally I do blend it straight into that, but not this time. I wasn't wanting to blend it that far this time. Judge if you must.
EYES:
Urban Decay Primer Potion Original
Sugarpill @#$%!
Urban Decay Naked 2 Blackout
Nars Eye Paint Interstellar
Mica Beauty Black liner
L'Oreal Power Volume 24H Black Smoke Mascara
Cover Girl Lash Blast Fusion
Yes, I did like a double liner type this which you can see in the bottom picture anyways, or really see at all. It was a neat idea at first but now I'm just like... -_- le sigh! :P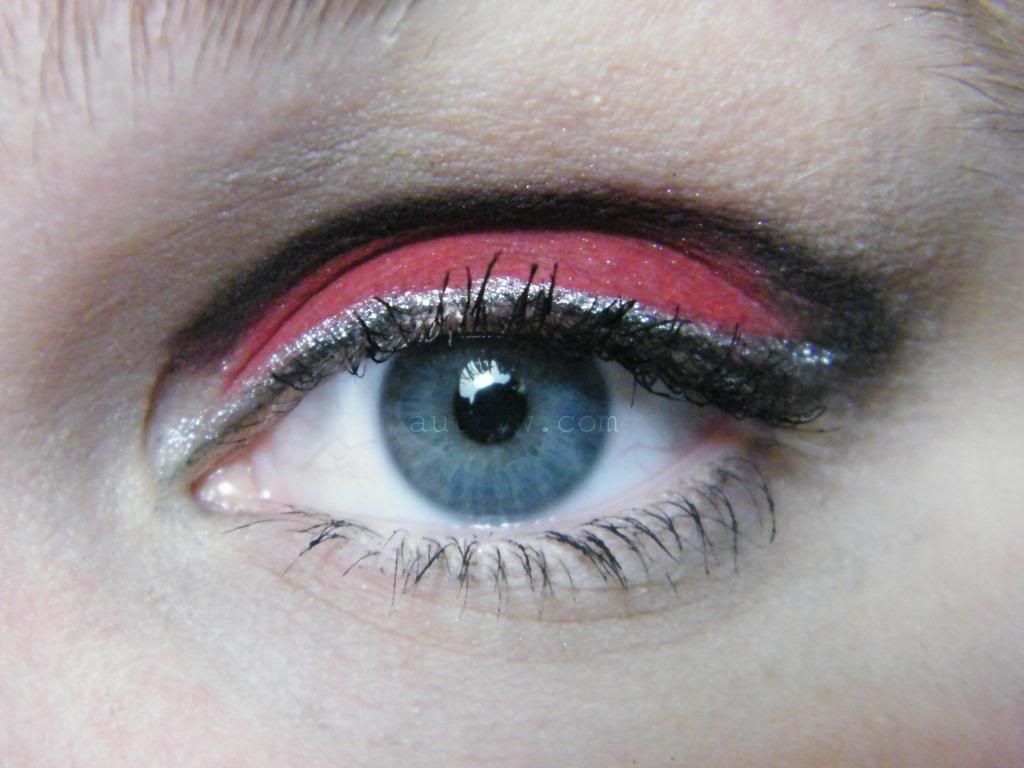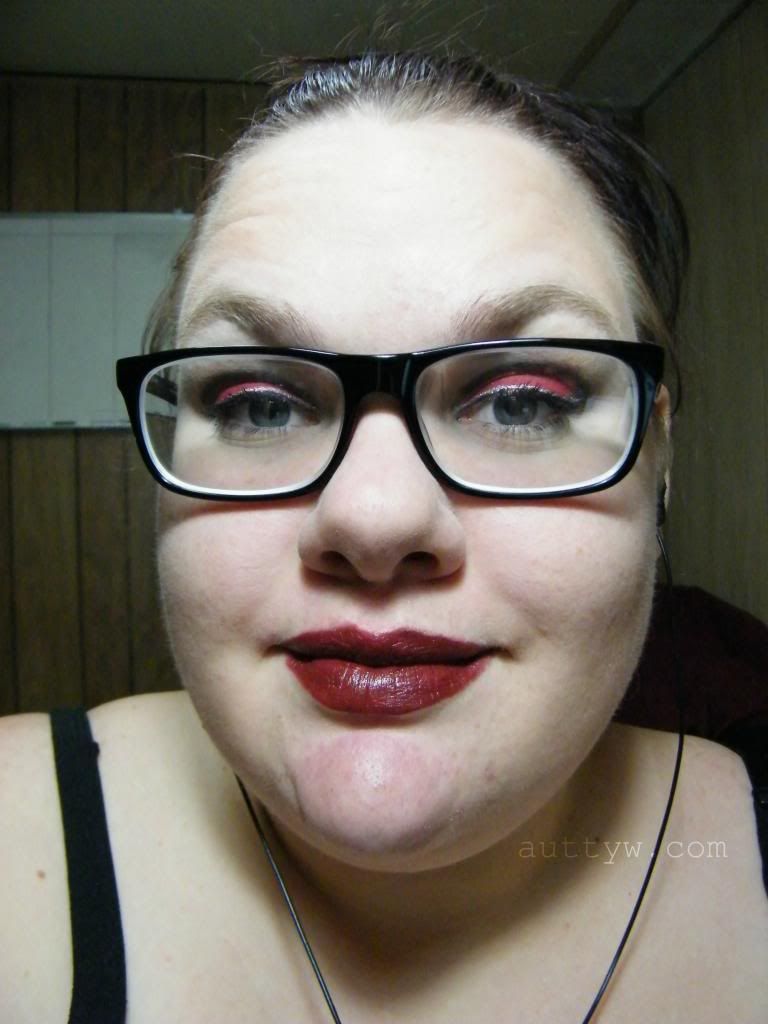 Dun dun dunnn! Yes I have new glasses. They wound up bigger than I originally anticipated but I like them. :)
FACE:
Temptu Pro S/B Concealer Wheel 4th darkest
OCC Lip Tar Anita
Collection 2000 Lasting Perfection Concealer Medium 3
Rimmel Stay Matte 011 Creamy Natural
Mario Badescu Special Healing Powder
The Concealers were used around my lips to help keep the Lip Tar from feathering because I don't have any lip liners just yet. I'm JUST getting into lip colors, so I've not got what I need just yet.I think it was a successful look :)
\
Disclaimer: Some products were give provided for free. Most products used were purchased by me.