Purchased Myself/PR Sample/Gifts
Hey everyone!
I hope you all are doing well! Happy Birthday to me! :D :D
Today has started out wonderfully! :D Last night (12/18) Chris surprised me with a Canon Rebel EOS T3i so my pictures are going to greatly improve when I can figure out HOW to use it and what lens I need to take good nail and eye shots. So woohoo! There are going to be some new pictures in this post. They aren't well, I should have taken them outside but I took them quickly. Enough excuses!
Nails;;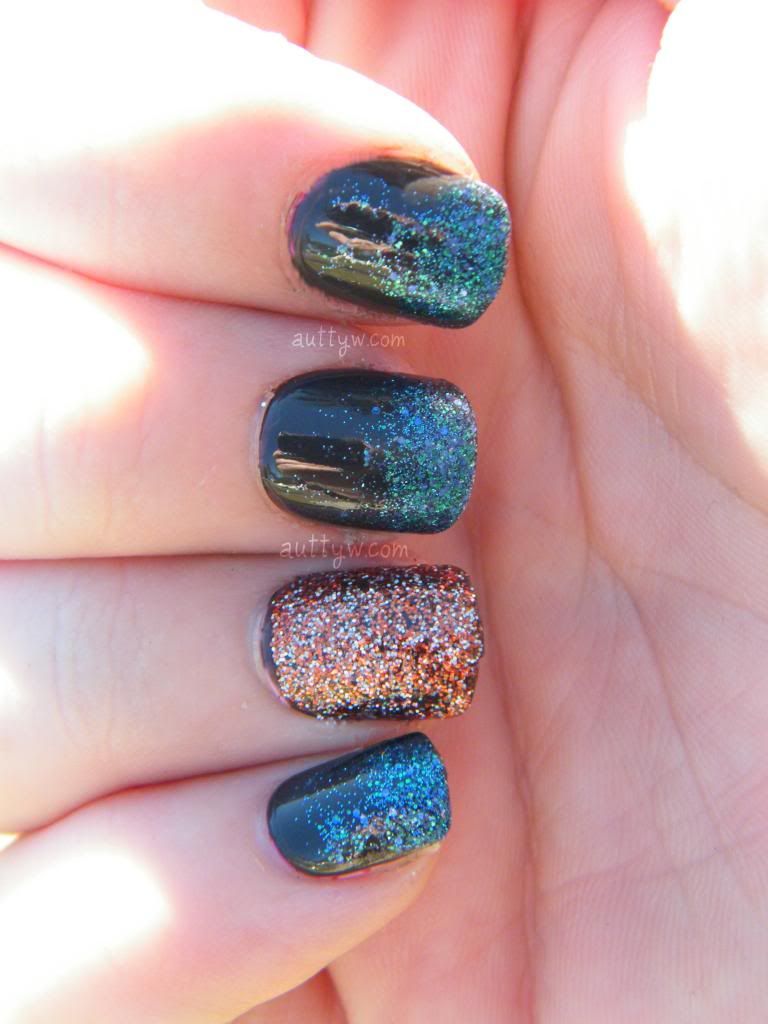 Cult Nails
Miss Conduct* (all nails)
China Glaze
Water You Waiting For (all nails but accent)
China Glaze
Glitter Goblin (accent nail)
Nail Veil
* (there were 3 stones in it but I had to take it off last night and I took 2 of the stones out. I totally couldn't get this one out though. LOL it's all good though. I still like it!)
Glisten & Glow HK Girl Top Coat**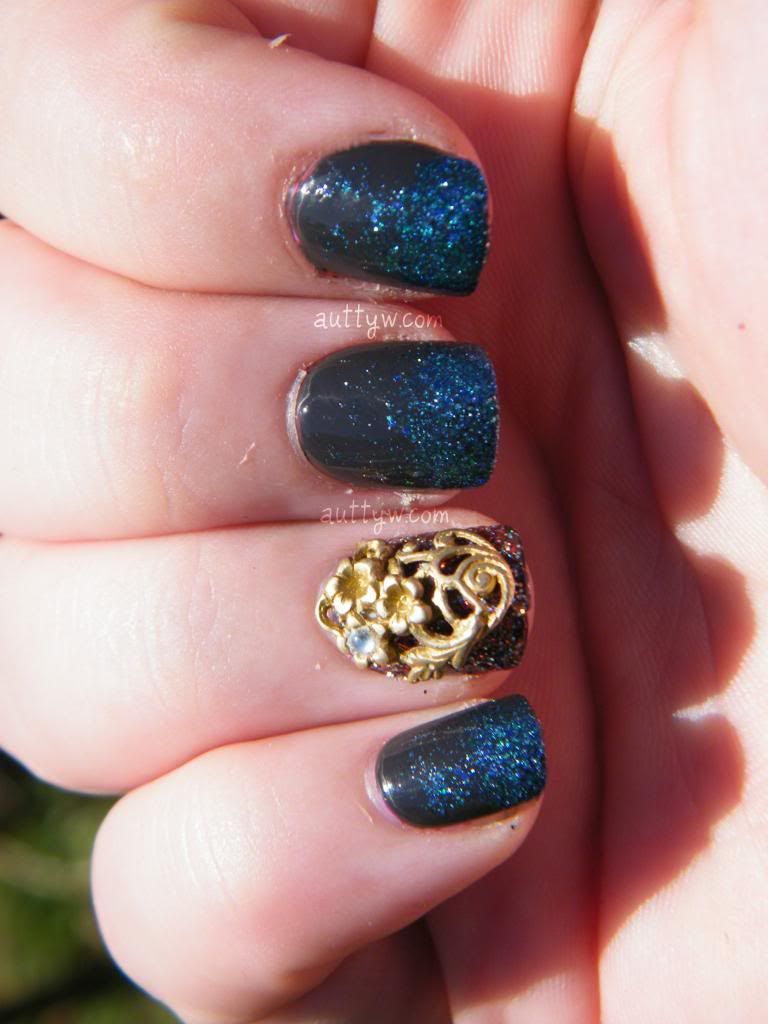 I bought a pair of imPRESS nails at CVS that were on clearance and painted over them (I tend to do that honestly) that's why my nails actually look uniform.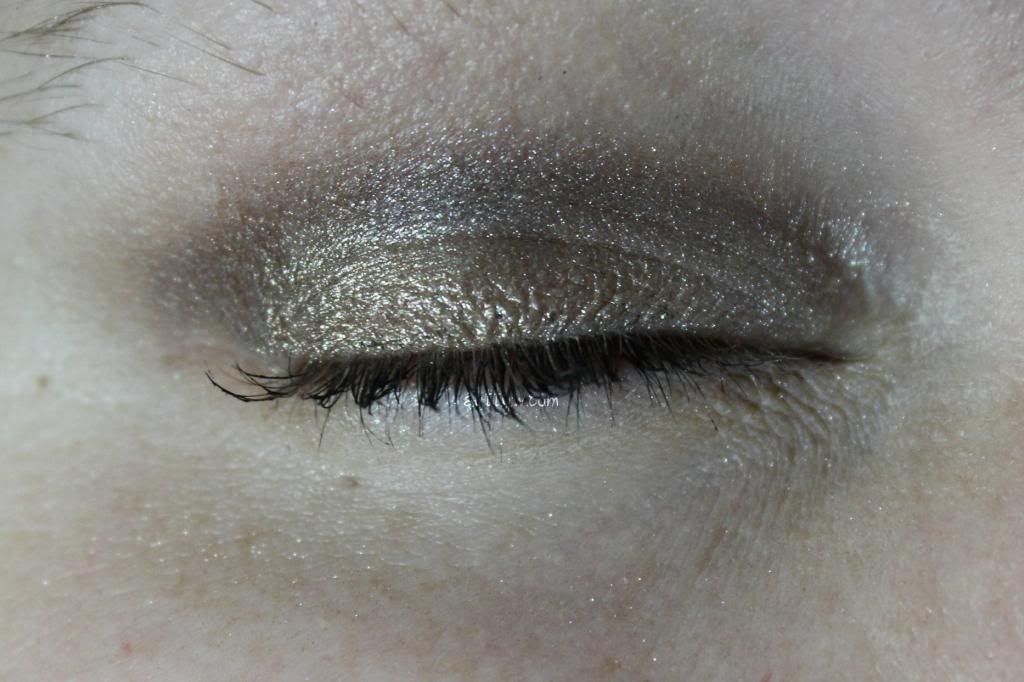 EYES
Urban Decay Primer Potion
Urban Decay;
Busted (crease)
Verve (Inner half of lid/Inner corner)
Half Baked (center of lid)
Rimmel MAX VolumeFlash Mascara
FACE:
TEMPTU
AirPod Foundation - Sand
ELF
Golden Bronzer
MUA
Blusher - Shade 3
Senna Cosmetics
Brow Fix X - Golden Brown X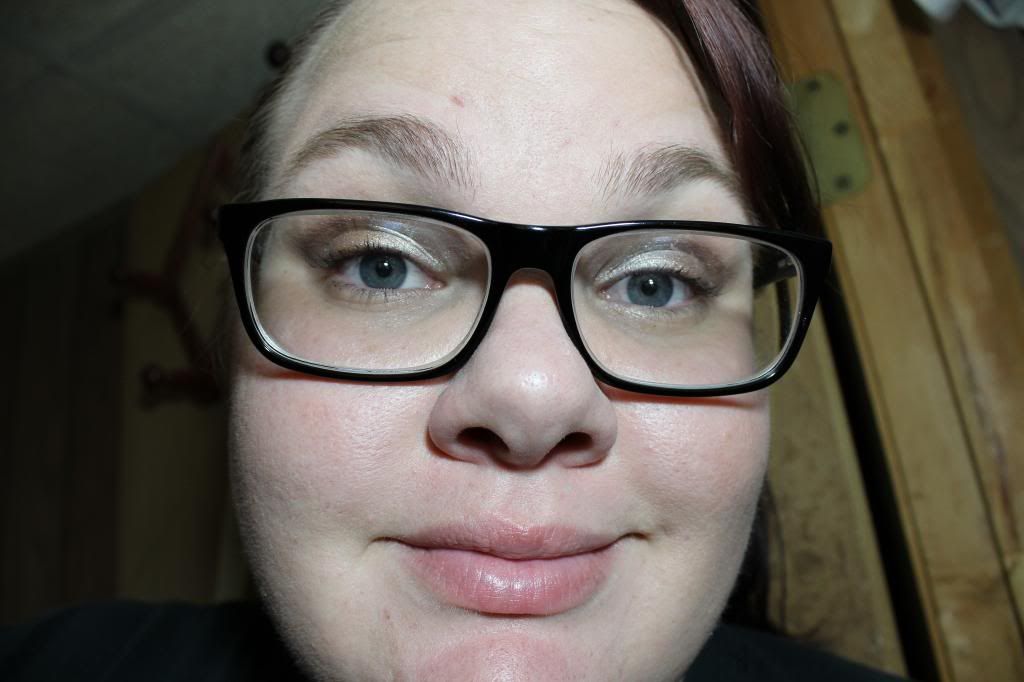 I used the Revlon LipStain+Balm in Fiery, but this balm is a total fail for me. It's shows that it is going to be a lovely red, but it's in fact ORANGE. My lips are too pigmented for it apparently because it didn't show up AT ALL, nor did it give my lips any kind of tint. I just have on a lip balm.
So that is my makeup look and my nails for my Birthday! :D I know it's nothing exciting, but I'm happy with it! I have some pictures from when Chris and I went out to dinner. Yes, I took my camera. I've been wanting to get pictures of the food at this place for years and just never take my camera with me. Anypiddle. If you want to see that plus a review of the restaurant (if you're in the Area) let me know :)
Best wishes! xoxo
All products with (*) were given to me as a gift. All products marked with (**) were provided as a PR sample. All other products, I purchased with my own money. All opinions are 100% my own