Purchased Myself
Hey everyone! I hope you all are doing well!! :D
For today's post I have DIY Nail Polish Ornaments! I know this has been going around a LOT lately, but I just wanted to share with you the ones that I did!
All you need are some CLEAR Glass (or shatterproof) ornaments and Nail polish. I found mine at Michaels, they didn't have any shatterproof ones, so I stuck with solid glass. I know a lot of people were using the big baubles, but I didn't want to use almost an entire bottle. You're next going to need nail polish or polishes. Depending on if you want to do many different colors or just one color. My box had 10 baubles, but I used 11 polishes. We will get to that later.
I purchased the Celebrate IT, Solid Glass 10/pc Baubles. NOW mine did have an iridescent rainbow effect to them already, I suggest maybe getting them without the iridescent effect. It does make them look more fun though. NOW, currently at Michaels, their Christmas things are on clearance. These Baubles normally retail for $9.99 and I got them for $2.99.
JulieG - Gift Wrapped
ORLY FX - Rose Pixel

China Glaze - Icicle

Cult Nails Masquerade/ORLY Space Cadet
(I used both because they start off sheer and I wanted to try and get a good mix of the two polishes)
China Glaze - Def Defying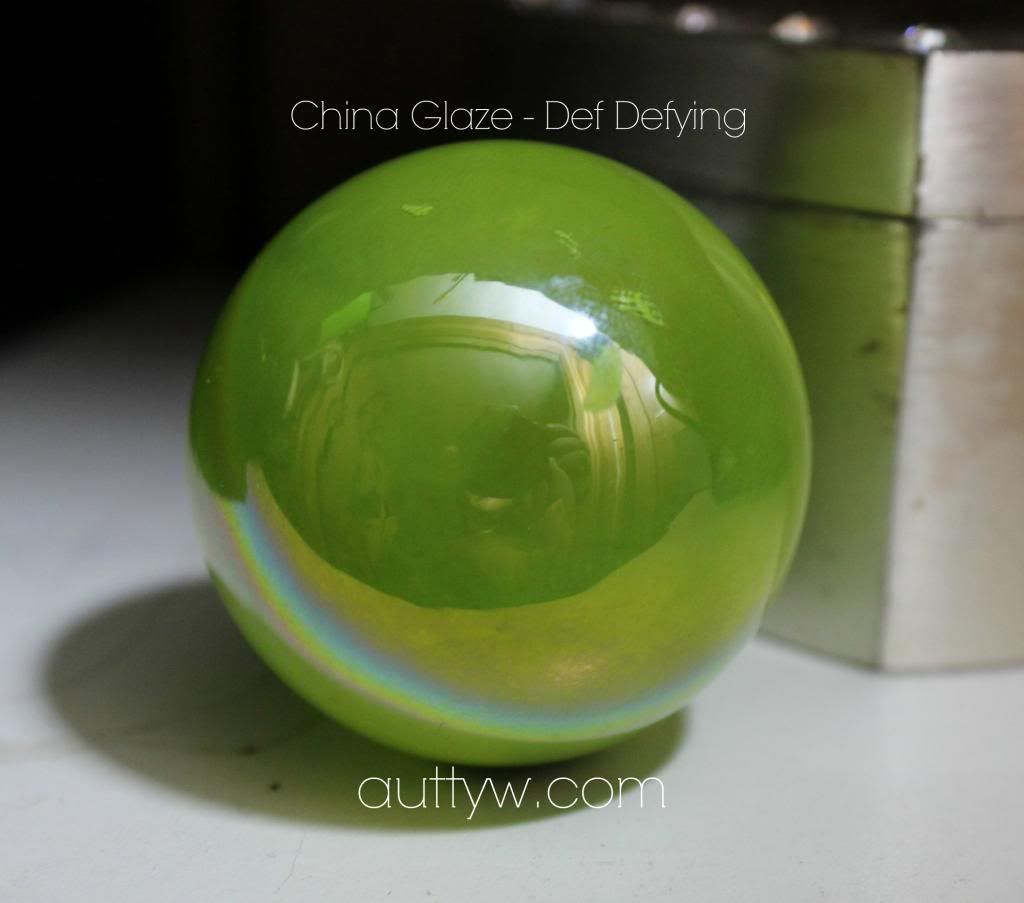 JulieG - Big Red Bow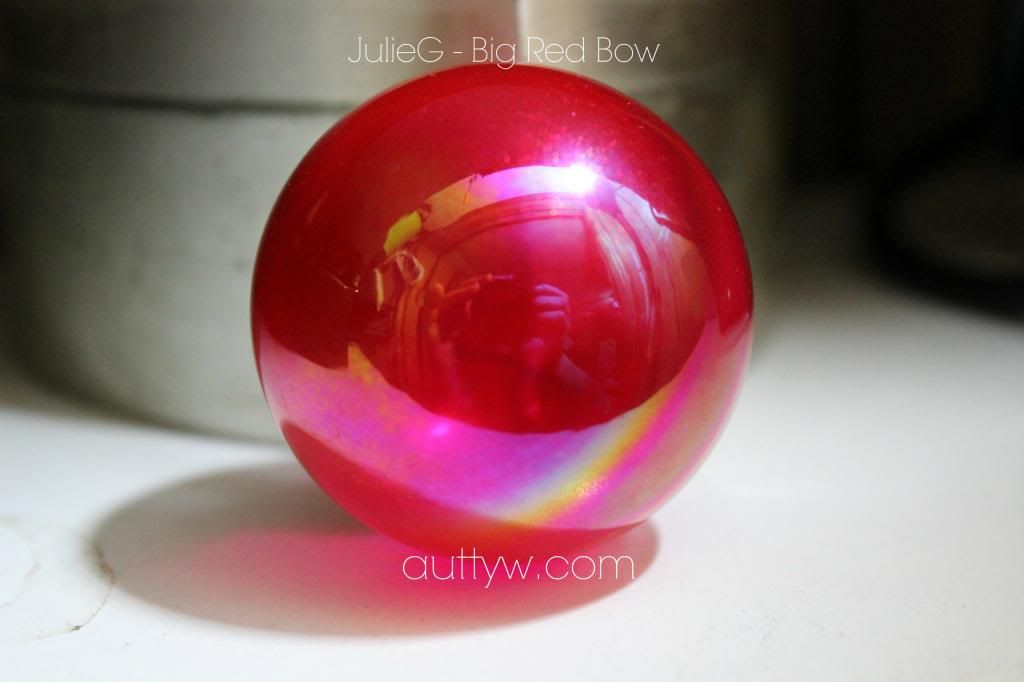 Color Club - Gingerbread


China Glaze - Dorothy Who?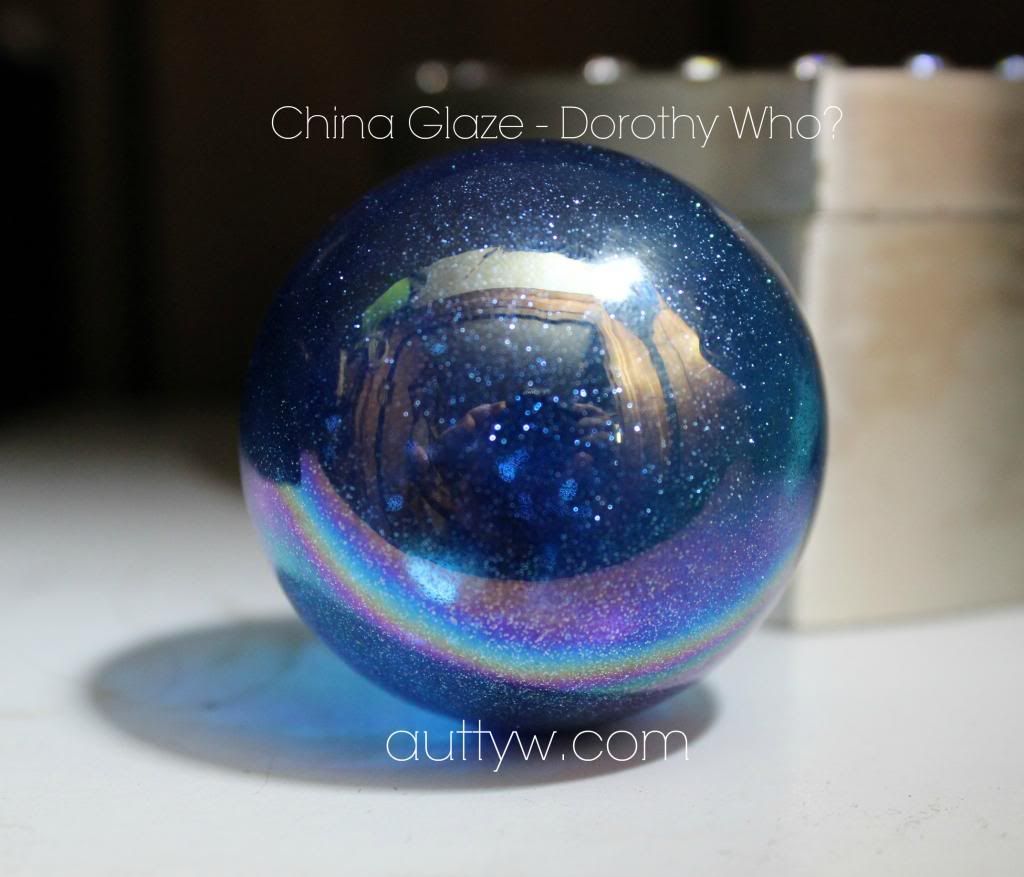 China Glaze - Jolly Holly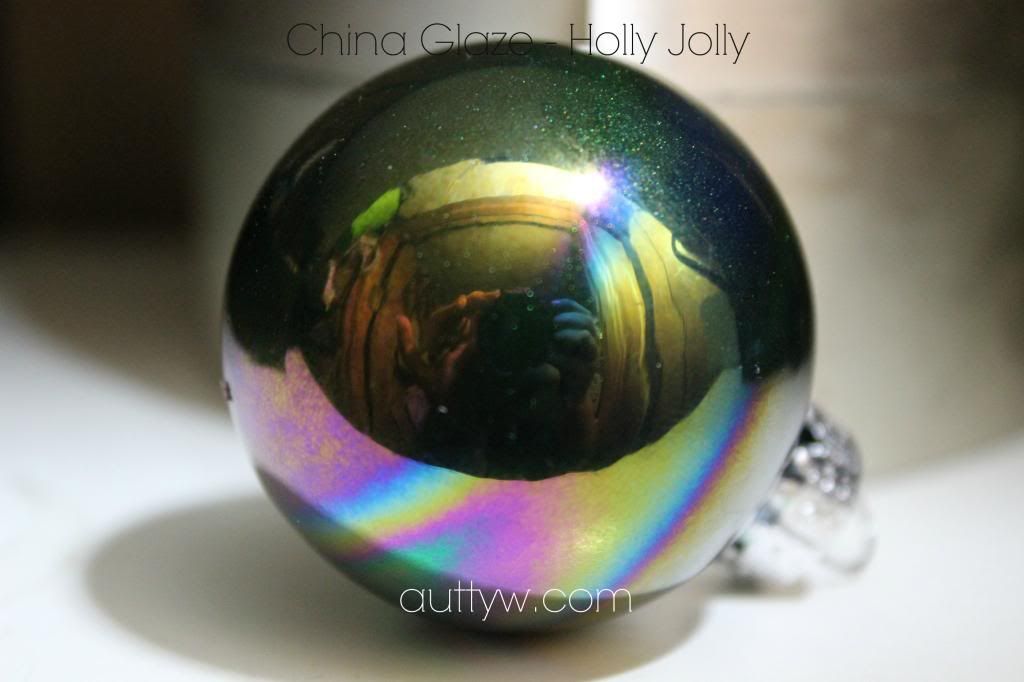 See what I mean about the iridescent rainbow? It totally changes this particular ball. I'm glad I did manage to get the color on the top though!
Salon Perfect - Bang & Zapped
Pick your ornaments

Pick your polishes

Pour some polish into the bauble. This step depends on the size of your bauble. I poured and added more if it was needed.

Turn the bauble until the entire inside is coated

Turn upside down and let drain & dry
You do need to remember that you can really let the polish drain back into the nail polish bottle. It will wind up drying your entire bottle out because the baubles do have to sit upside down for a while. So find a container that you either could swish the polish around and create a really awesome design, or I guess drain it into something you plan on throwing away. It's what you prefer. I let mine drain into my glass thing that I put my dirty brushes in and this was the result.
This is THE PERFECT way to immortalize your favorite nail polishes. Especially ones that could be limited edition or pretty hard to find. I let my Niece pick the greatest majority of the polishes. She picked 8/12 of the polishes. She did a pretty good job right!? Gotta love 2 year olds! :P
I LOVE how all of my Ornaments turned out. I kind of want to go back to Michaels and get more, for $2.99 you can't really go wrong!
What do you think? Will you be trying this, or do you think this is one of those things you are going to pass on?