I wanted to do another Holiday manicure, but my cuticles are so busted up right now from being neglected that I decided to do my Mom's nails. The entire manicure was supposed to be Silver and Gold themed (anyone automatically start singing the song?!), but alas after I did the first nail, I decided to do a Christmas Tree on the ring finger, then Mom suggested using red, then after that she suggested using the dark blue I had as well. LOL. So this turned into a totally random mani!
Oh! I also want to mention, please bear with me on mani pictures. I'm still getting used to the new camera and the angles aren't quite right on 2/3 of the pictures, then the pinky is out of focus on another. Pft. I promise to get the hang of it soon!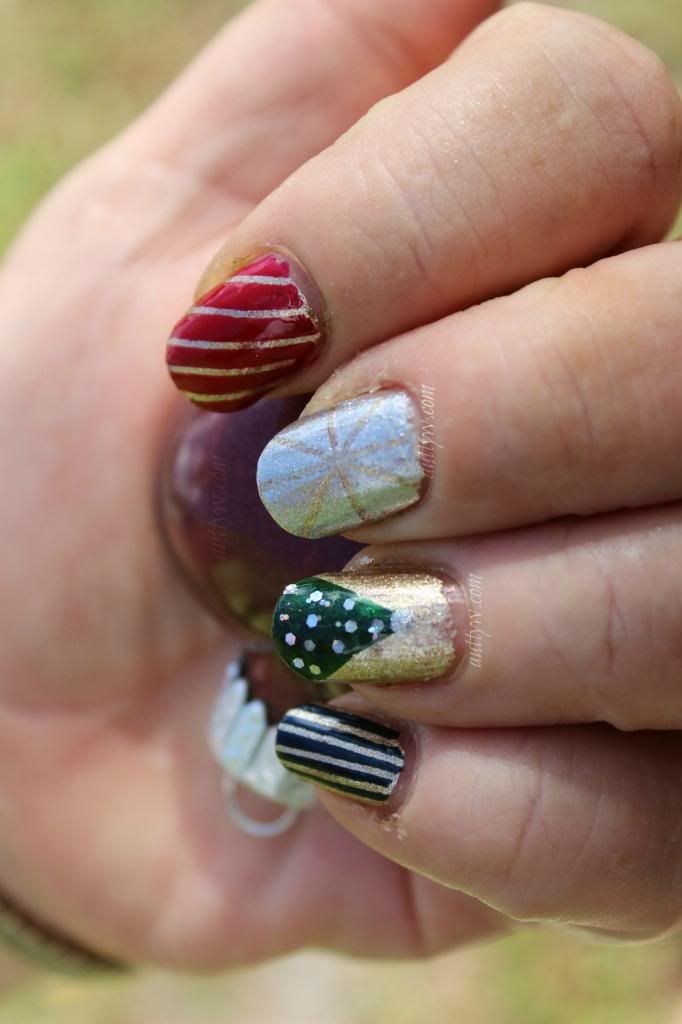 Base-
ORLY
Bonder -
ORLY
Luxe
(
top to bottom)
China Glaze
Red Satin
China Glaze
Icicle
China Glaze
Jolly Holly
/ Venique
Twinkling Glitter /
China Glaze
Icicle
China Glaze
Little Drummer Boy
Glisten&Glow HK Girl
top coat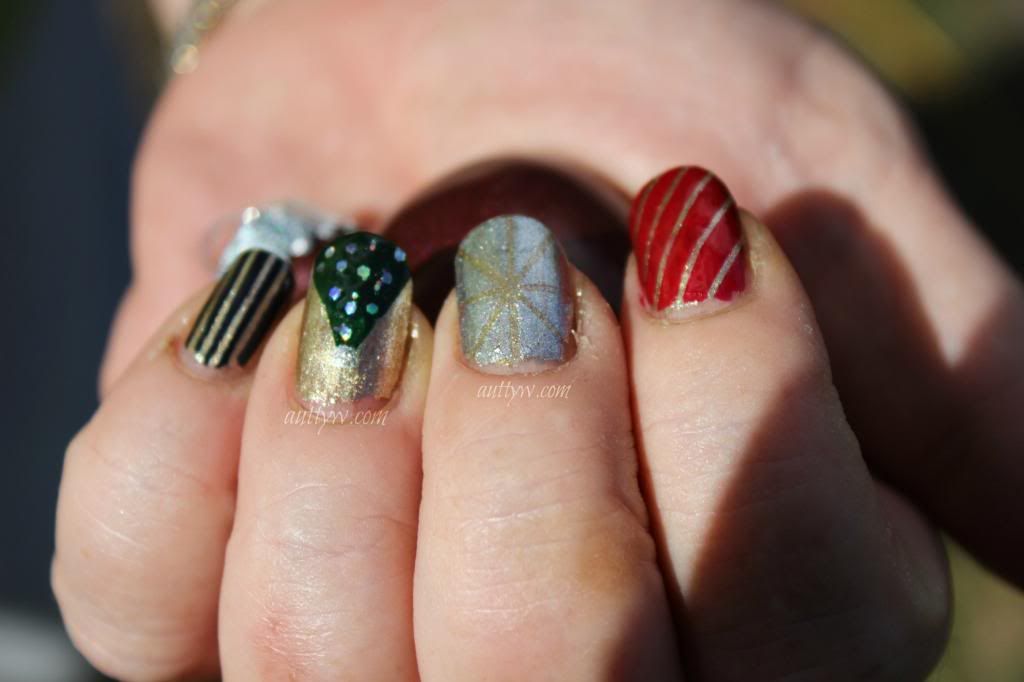 I really like how they all turned out actually. My Mom's nails have a LOT more surface to work with then mine do and at the same time it's easier to do "nail art" on someone else's nails then my own.
See what I mean about the pinky being out of focus? ;P
Are you tired of seeing holiday nail art yet?! :P I have a couple of reviews left to finish 2013, then I'm going to get on the ball and get tons of posts scheduled for the new year! Exciting right?!
Have a lovely day! xoxo
Glisten&Glow HK Girl Top coat was provided by G&G for review purposes. All opinions are my own, the other polishes I purchased with my own money.