Purchased Myself | PR Sample
Here's the rest of the post! I was going to put this and the nails together, but I decided to split them up.
I'm still trying to get used too my camera, plus I had the light WAY too close to my face. Lol. Amateur mistake.
I don't know about anyone else, but wearing silver on my eyes for New Years Eve is a staple and traditional thing for me to do. I wear silver and black EVERY year, this year I decided to change it up though.
This was pre-mascara. I started taking pictures and realized I didn't have it on. Fail #2
EYES;;
Milani eye shadow primer
Revlon ColorStay ShadowLinks
Plum (
Crease)
Urban Decay;
Busted
(crease)
Naked/Foxy
(blending colors)
Milani Eye Tech Extreme Blackest Black
Graftobian Magic Set Mixing & Lining Liquid
Rimmel MAX VolumeFlash Extreme Black
FACE;;
TEMPTU AirPod Foundation Sand
TEMPTU Pro S/B Concealer Wheel 4th Darkest
Rimmel Stay Matte 011 Natural
NYX Blush Sand
Urban Decay
Shakedown
(contour)
I didn't do a lip color. I typically don't, I didn't really feel the need for one since we're not doing anything.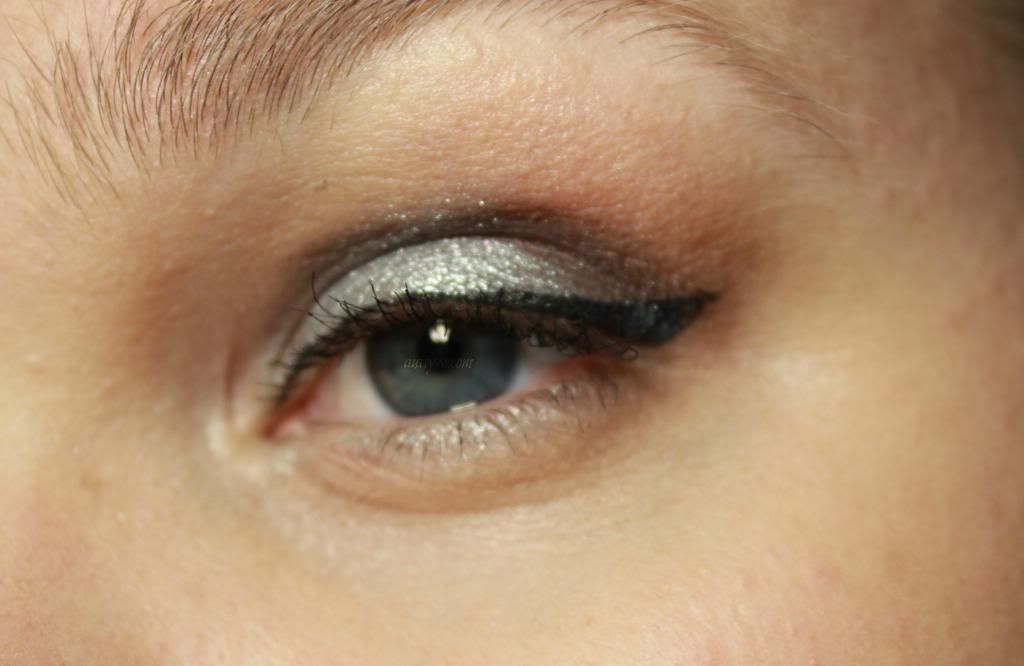 There's a reason I decided to show this picture even though it's mostly blurry. I love that is macro'd on my lashes. Uhm yes, love that!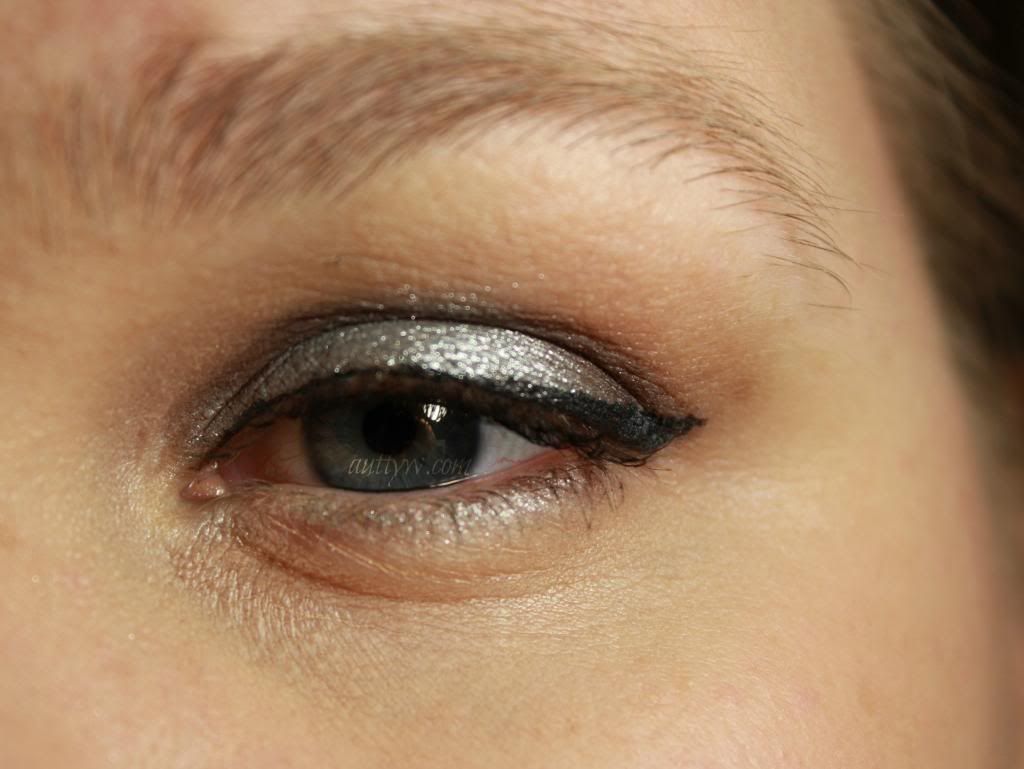 I don't normally do cat eyes, but I'm really impressed with this one. I know they're a bit lopsided and what not, but I think it came out looking really nice!
What makeup are you wearing for New Years Eve!?!? I would LOVE to know and see it!
Disclaimer: The TEMPTU and Graftobian products were provided for PR. The rest was purchased with my own money.