Purchased Myself / PR Sample
Hey everyone! I hope you all are having a safe New Years Eve so far! Or if you're reading this after, I hope you had a safe New Years! May 2014 be nothing but blessings!
Originally, this was going to be one post, with nails and makeup, but I decided to just split it up.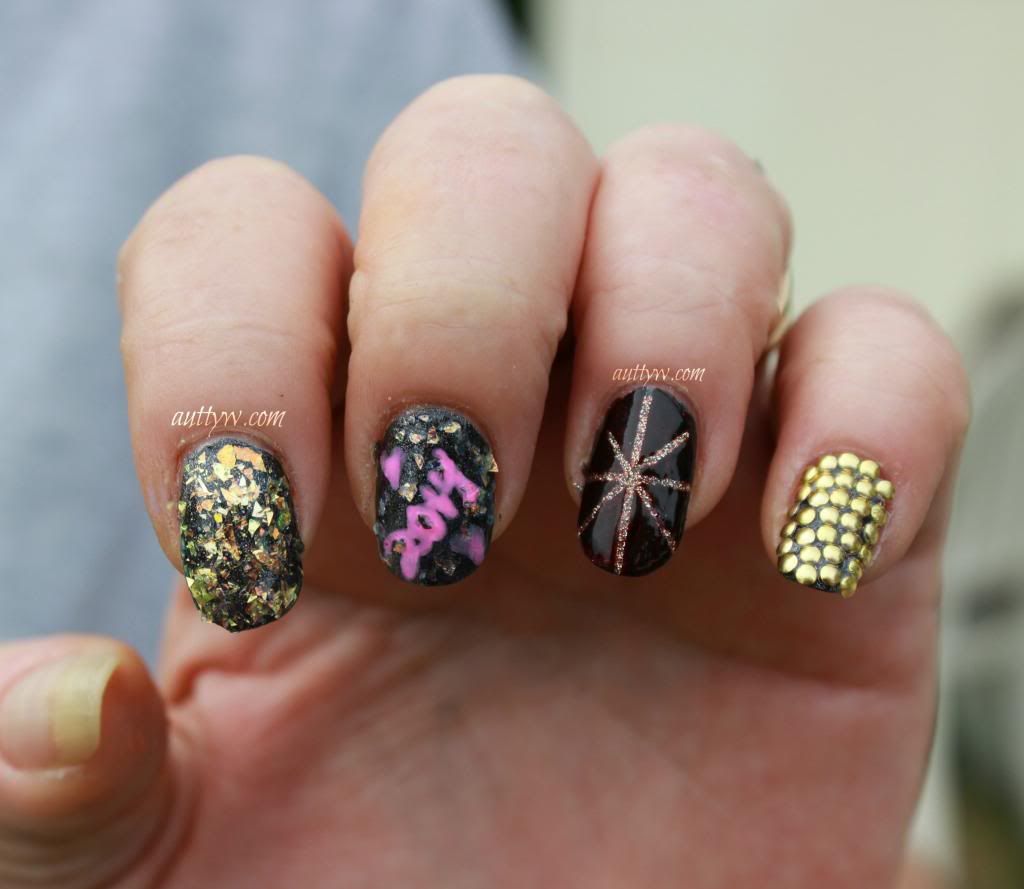 I used one base polish on ALL of the nails.
ORLY MatteFX Iron Butterfly
Index - Cult Nails Feedback
Middle- Sally Hansen I <3 Nail Art Neon Pink & China Glaze Luxe & Lush
Ring - Cult Nails Blaze & Lamestain
Pinky - Sally Hansen I <3 Nail Art Studs
Topped with Glisten & Glow HK Girl top coat
I really like how this manicure turned out. Granted I only did the 4 nails, but I still really like how it turned out! I wish this was on my nails I would be totally be happy!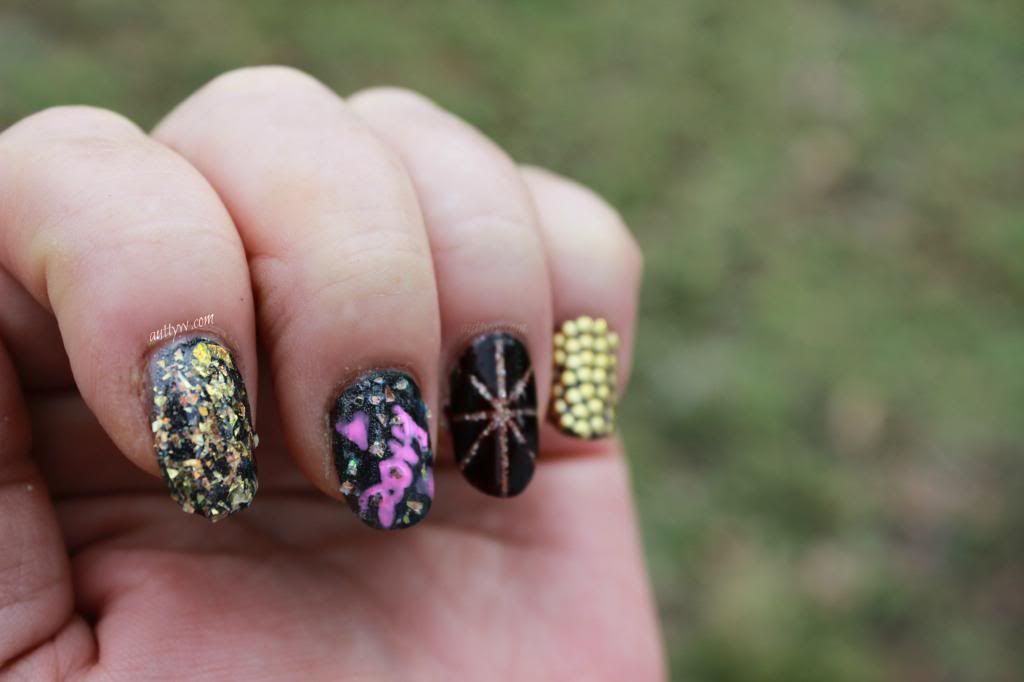 For some reason, I really love this picture. I love how Cult Nails Feedback is front and center and it looks exceptionally awesome over Iron Butterfly.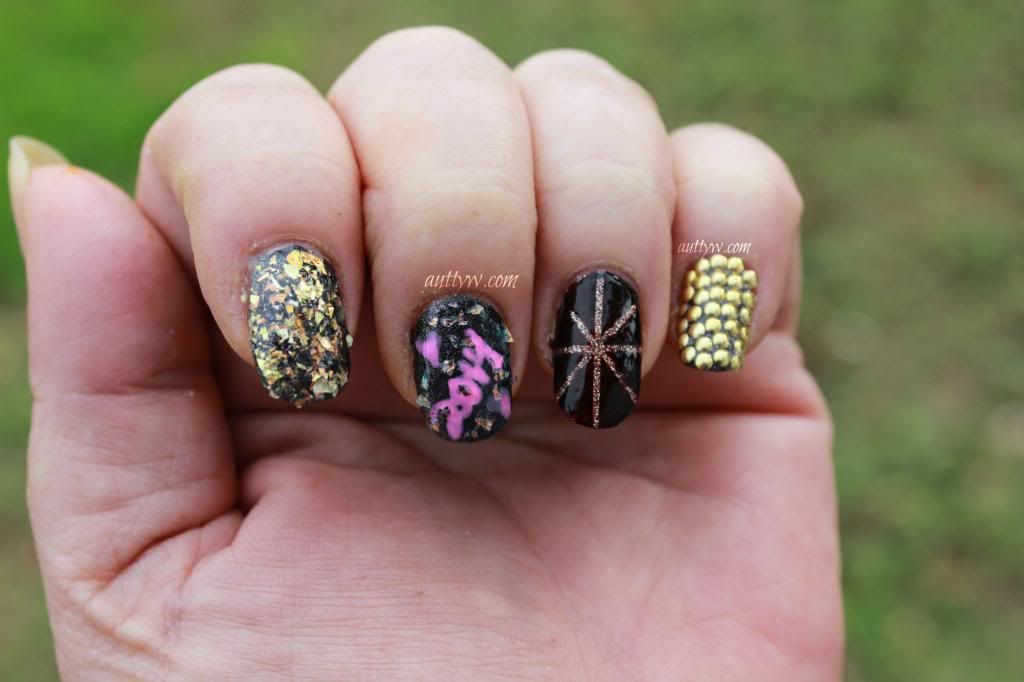 Even though my 2014 is messed up thanks to my Niece, I love the mani in it's entirety. I must say, I'm pretty damn impressed with myself.
What's on your nails for New Years?!
Disclaimer: Glisten & Glow HK Girl top coat was provided for PR purposes. The rest of the polishes were purchased by me with my own money.