Purchased myself
Have you ever been so obsessed with trying to find a polish that it just bothers the heck out of you till you can find it!? This one did it for me! It was a mixture of the color and the name, but i went on a great nail polish hunt for this bad boy. After about two weeks I finally found it at Wal-Mart for $4.98.I looked like a complete jackass too when I found it. There was some jumping up and down, dancing, and I even said a few choice words I wont type here. Bahah. I was THAT excited.
As gorgeous as this polish is, my excitement dwindled away there. I'm really bummed about it as well. No matter how long I let this polish dry, it smudges and chips in under 12 hours. I've tried it with and without a base coat, I have used different base coats, nothing helped.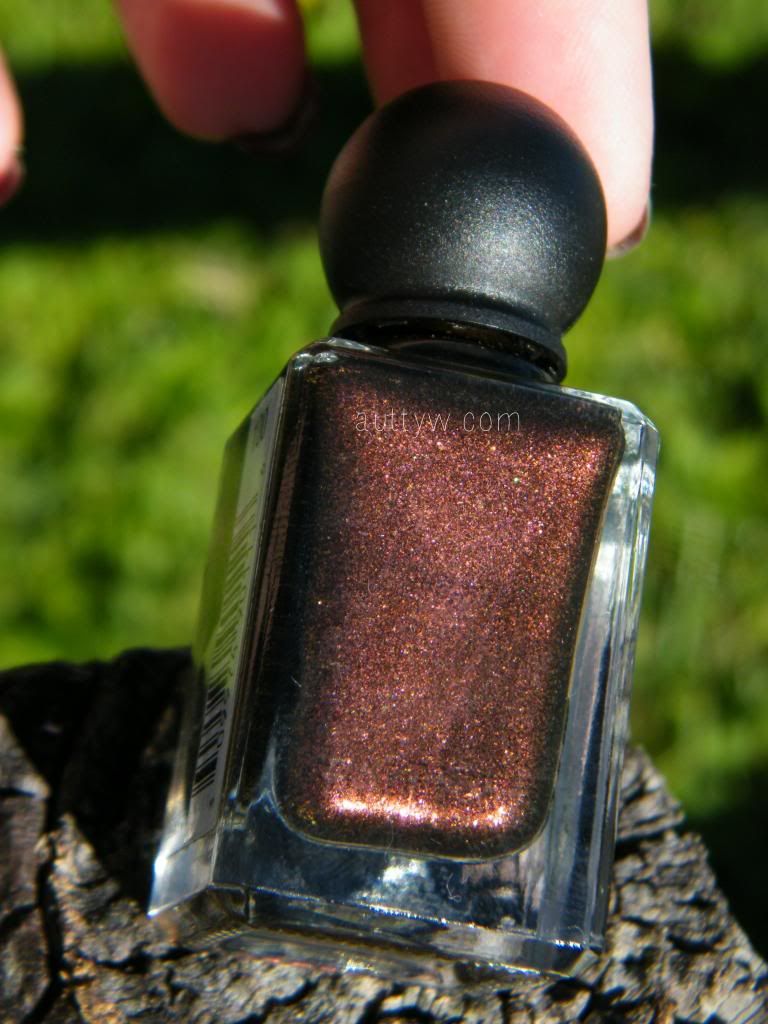 Look at that! Ugh this is such a gorgeous polish!! I wish that I could get it to work out on my nails! Me gusta mucho! Mmmmmph.
Formula wise, it's gorgeous and the polish itself has kind of a cinnamon scent too it, which I like. It's not over powering at all so I can wear it and smell my fingers like a total creep in public! :P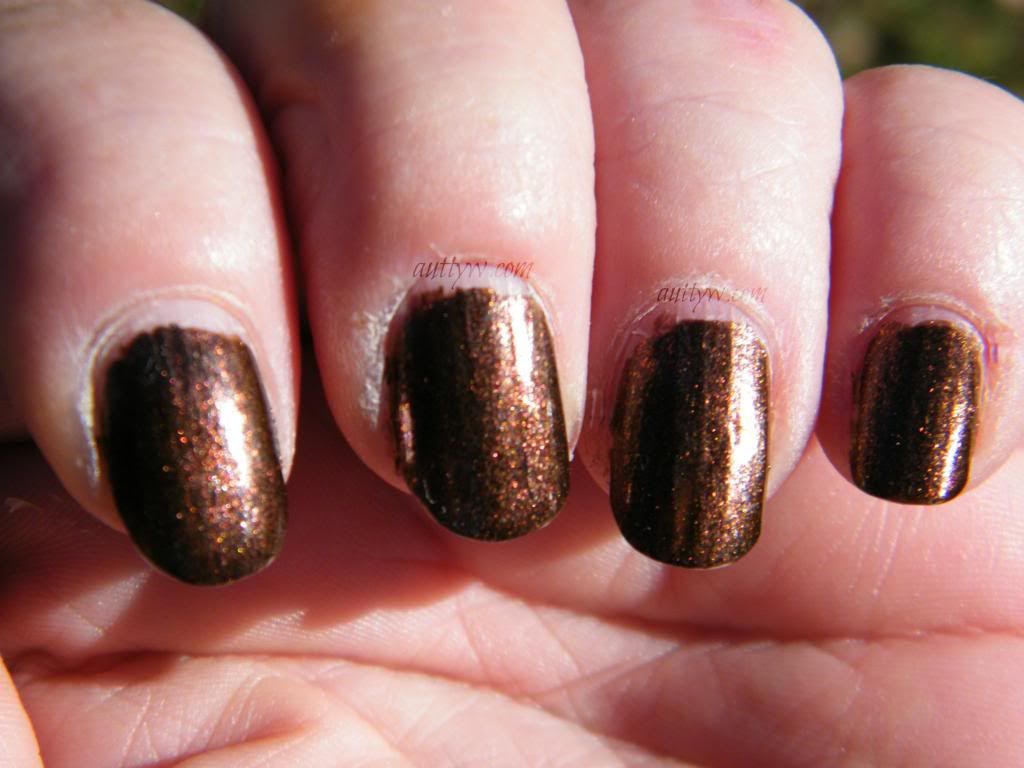 HOWEVER, my Mom totally had better luck with this polish then I did. These are her nails in the pictures because I totally gave up trying to swatch it.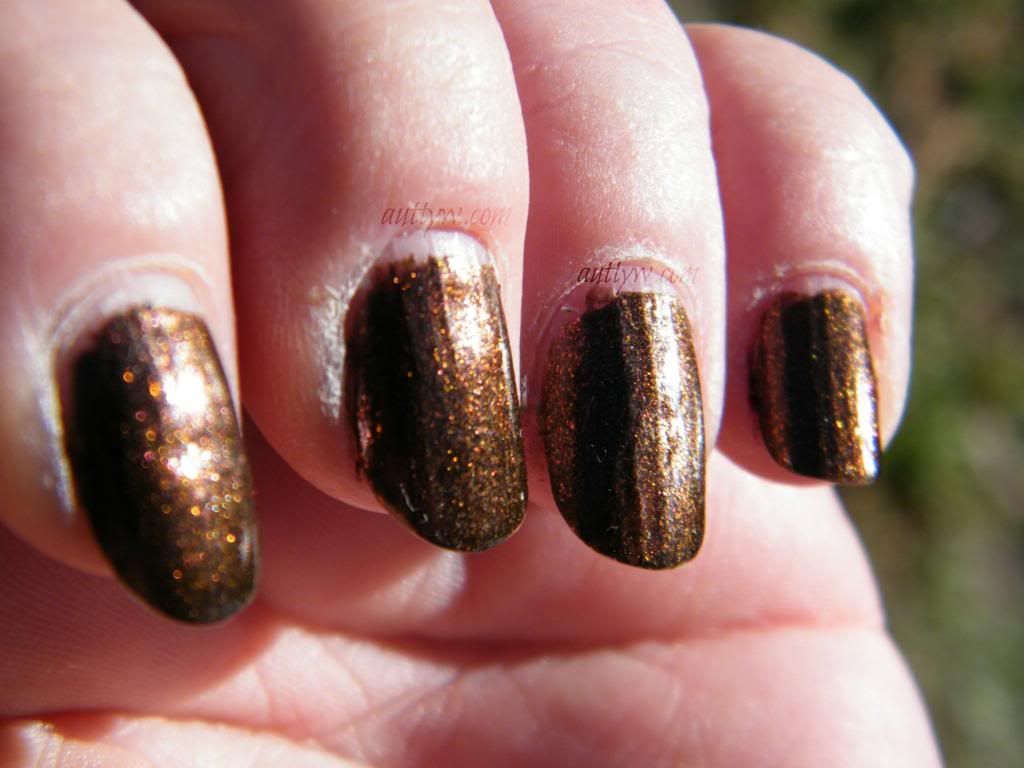 She likes the polish a lot. For her, she can smell this out in public or when in the car. Me on the other hand, not so much. I can't smell it unless I am physically smelling my fingers. This also has lasted with NO chipping, smuding, etc. Go mom's nails!