Purchased Myself
I'm finally getting around to doing this post, giant fail on my part. I've had these eye liners since a few days before Halloween. Please forgive the fact that these are swatched on paper, until I get used to using my camera, I'm having issues getting swatches on skin LOL. It should come natural to me but it's something I need to get used too.
The Wet
n
Wild Mega Liner's retail for $2.97 at Walmart. The Mega Liner also has a brush instead of a felt tip.
Black Sparkle is a matte black eyeliner that has micro silver glitter in it. I don't find the glitter to cause any problems with this liner and on the eyes, you don't even notice it's there. My one big issue with this liner is that I've had it going on around 2 months, and it's thick as bloody heck. It's close to being unusable.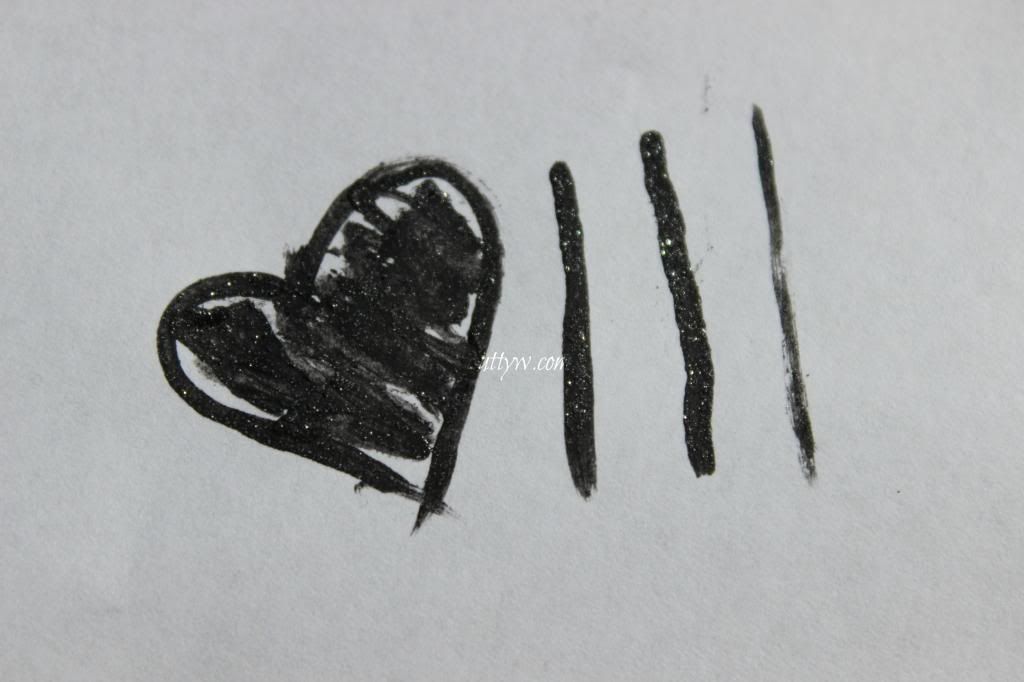 I am really surprised at the pigmentation. I wasn't expecting it to be as black as it is. I don't have any issues with this fading or disappearing off of the eyes. It lasts quite a long time.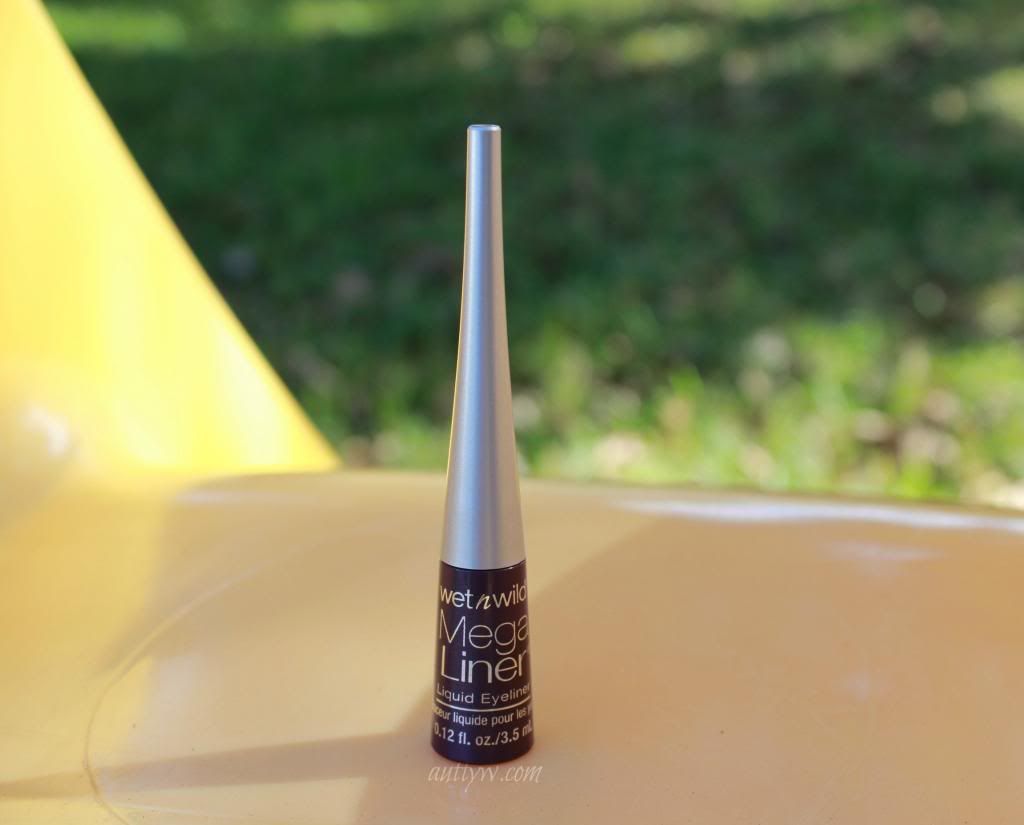 Plum
is more of an eggplant color to me. It's gorgeous. It also has micro glitter in it, BUT its got a few different colors in it. It's really a pretty liner, it just does NOT swatch well at all. On paper or on skin.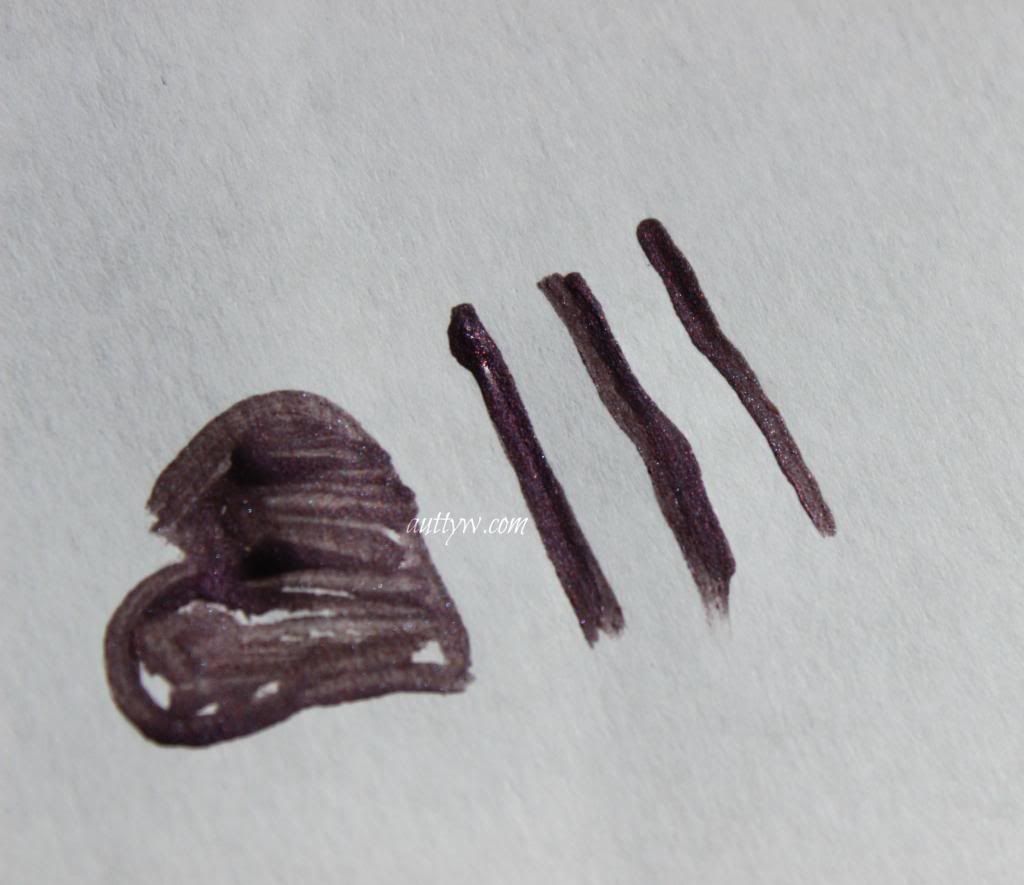 Plum
hasn't thickened like
Black Sparkle
has and they've been stored in the same place. I think there might just be something off with mine, but it's all good. :) It's not like it's a $20 eye liner, then we would have some problems :P
In the end. I love both liners and I definitely want to get more of them. I think Wet
n
Wild is a very underrated brand that needs to be sought out more.