Since I've started working, I've made it a point to at least wear eye shadow too work. I mean, why not! It's a perfect excuse too do my makeup and not waste the day away sitting in the house or in front of the computer!
I created a simple looking using 4 shadows. I was KIND of in a rush, but not a big one so I just grabbed my trusty Z-Palette and used my Urban Decay shadows. Big surprised right?!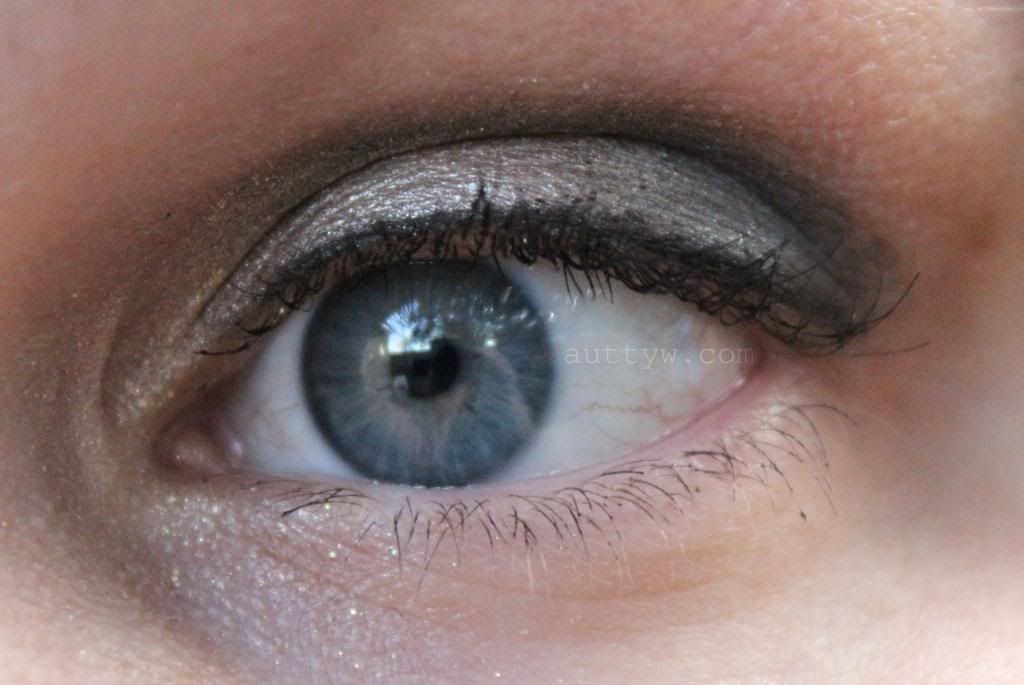 Milani
Eyeshadow Primer 01 Nude
Urban Decay
Hijack (
outer corner
)
Urban Decay
Blackout (
Crease & to deepen outer corner slightly
)
Urban Decay
Midnight Cowgirl (
Lid
)
Urban Decay
Creep (
Liner
)
Ellis Faas
Mascara
Now I know the colors don't look "true" too how they are in the palettes, but it's all how I blended them. I didn't want a straight up blue and gold. I like this a whole heck of a lot better then it normally would have looked if I didn't mix the black and blue. Still pretty right? I also didn't feel like dealing with liquid liner.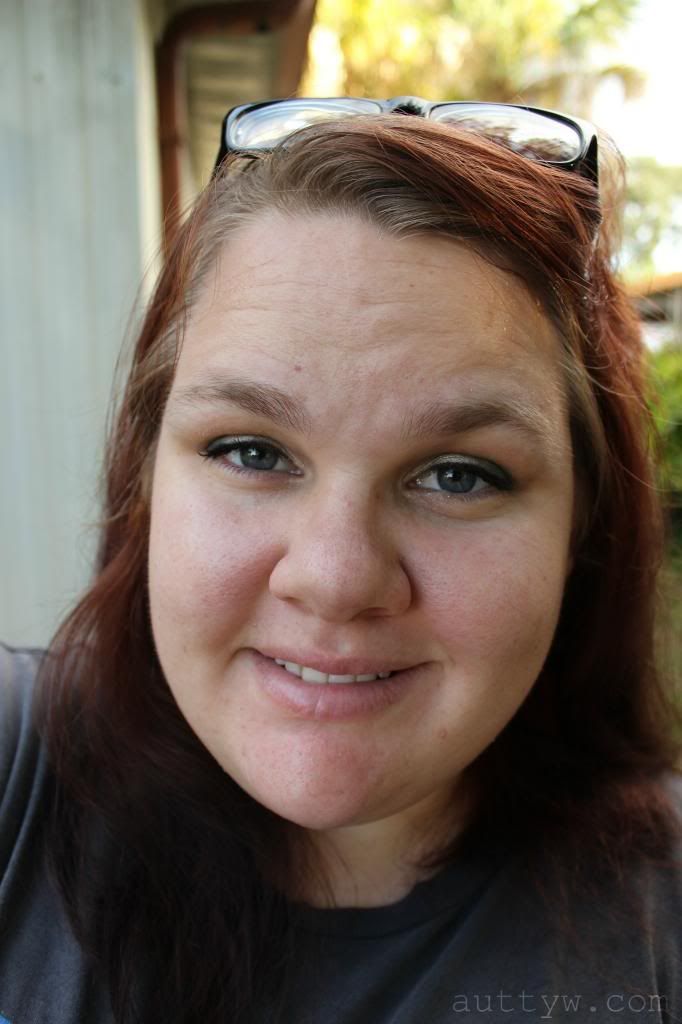 I typically don't bother with foundation when going to work either. I don't feel the need for it most of the time so I don't wear it. :)
And just because I really bloody love this picture I'm going to throw it in there! These are the nails that were the basis of
THIS
post!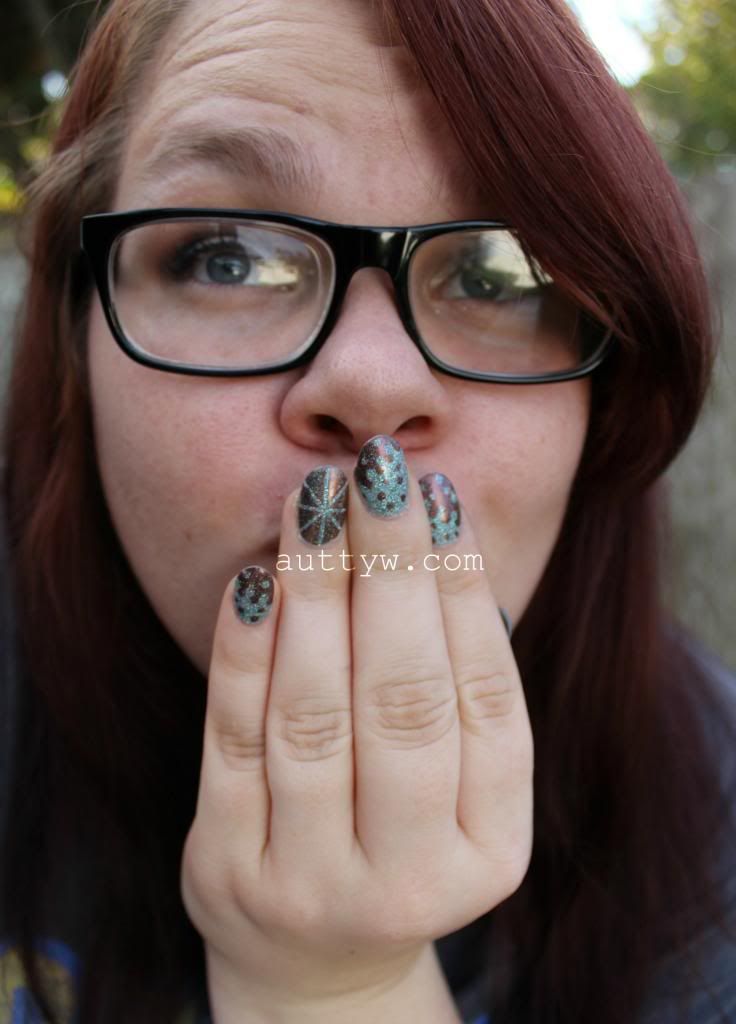 The Ellis Faas mascara was provided for free from The Makeup Show. Everything else was purchased by me with my own money