Hey everyone! I hope you are doing well!!
This manicure isn't what I originally planned but I'm totally not used too long nails and I had an insane time trying too get the striping tape straight!! I don't know how you ladies do it, seriously I applaud you all!
My base for all of my nails is
Nubar Green Silver Glitter
. That's across ALL nails.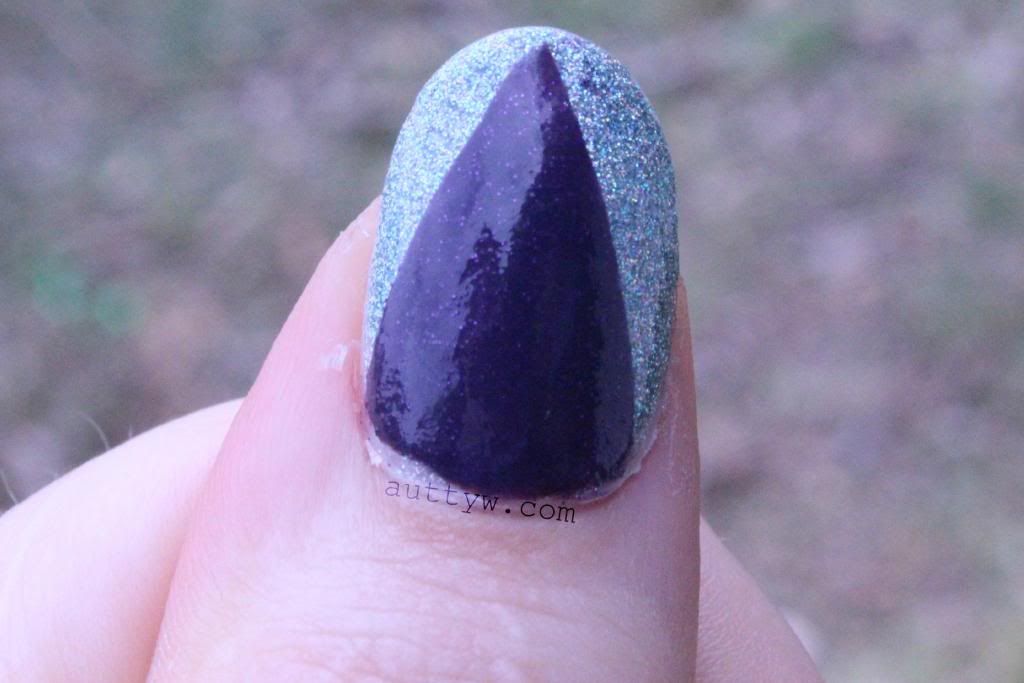 I used
Cult Nails Spontaneous
and taped off a triangle (not a straight one you LOL) You can kind of see the pink shimmer in
Spontaneous,
but I think it tones down the holographic, can't keep your eyes off of your nails look of GSG.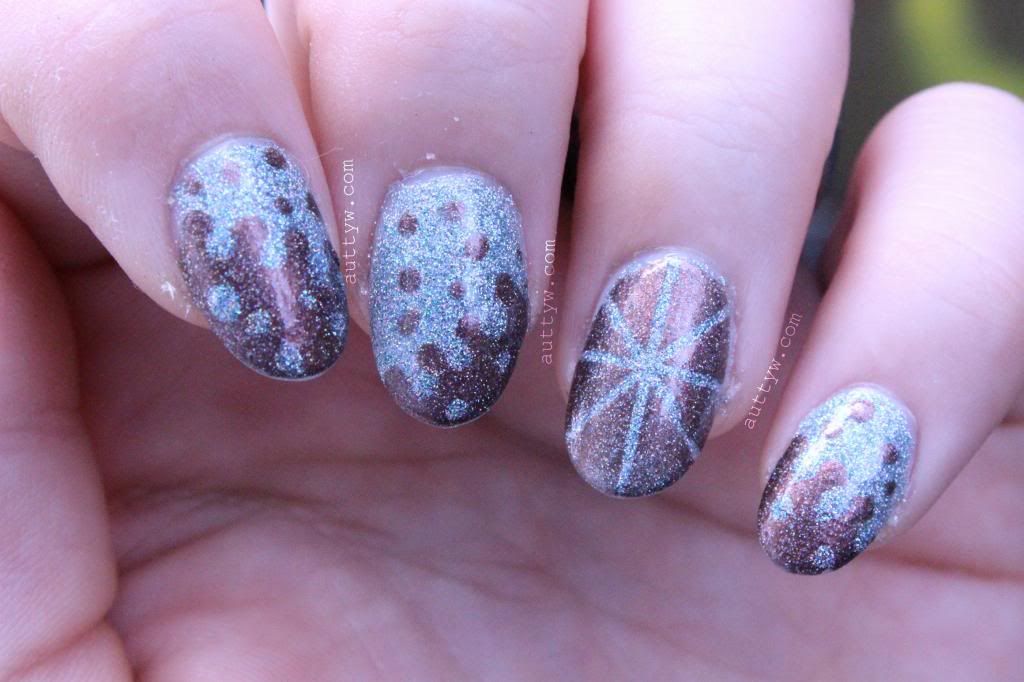 TADA!
To create the dotticure, I first taped off the section that I wanted to paint with
Nubar Jewel.
After I painted the section I let it dry slightly then started doing the dots! You definitely don't have too tape off the section though I didn't with my right hand. :P #rebel I'm sure there are tutorials out there on how to create an interlocking dot mani, but I can always do a tutorial if you would like... It's really really easy.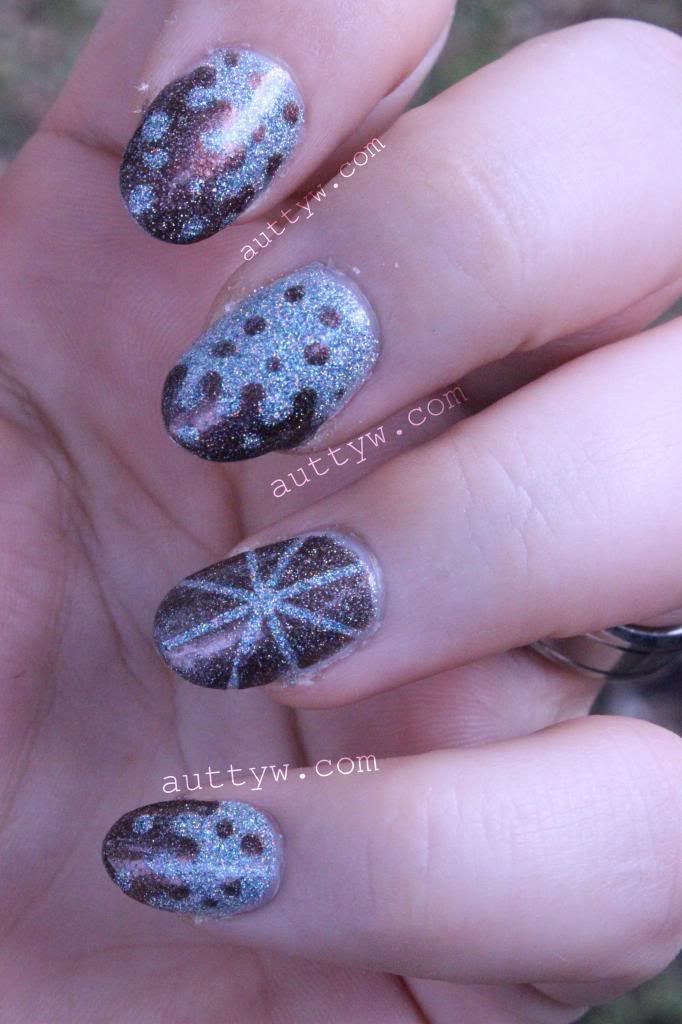 I seriously LOVE how this turned out, it kind of reminds me of chocolate ice cream dripping... Is that weird? Did I just make you want ice cream?! :P On my ring finger I used striping tape to create the sunburst. The hardest part was to get the vertical line straight down the middle, then it was a walk in the park.
I topped the entire mani off with
Glisten & Glow HK Girl Top Coat
I love this mani seriously. What do you think?!
All of the polishes were purchased by me with my own money with the exception of G&G HK Girl Topcoat.