Purchased Myself
I've seen the display for these shadows every time I walk into Walgreens and normally I just pass on them. I've not really heard any buzz or actually really anything about these shadows. In fact I've had ONE blog post about them come across my computer, that is IT! On Christmas I decided to pick up a couple of these and for $2.99 you can't really pass them up in good conscious anyways. The Cashier compared these to the Urban Decay build your own palettes, I'm no sure if she was talking about because you can create your own "palette" or quality wise. I told her we would see how these held up against UD.
Lilac is just that, a lilac with fine silver glitter in it.
Lilac is a part of their pearl shadows. They've got different finishes which kind of makes me think they're taking a page out of MAC's book.
While I am a bit disappointed on the pigmentation of this shadow, you do get a nice iridescent shimmer from it where you can see the lilac. This would be a perfect shadow for an inner corner highlight or if you wanted a nice wash of color on your lids without going full on purple. The swatch is what it looks like built up a bit, it's kind of a shame because it's gorgeous! This was swatched without primer, I forgot to grab my primer when I was doing these. It wouldn't make a difference anyways because the primer doesn't really help with the pigmentation except that it makes it stick like glue and last.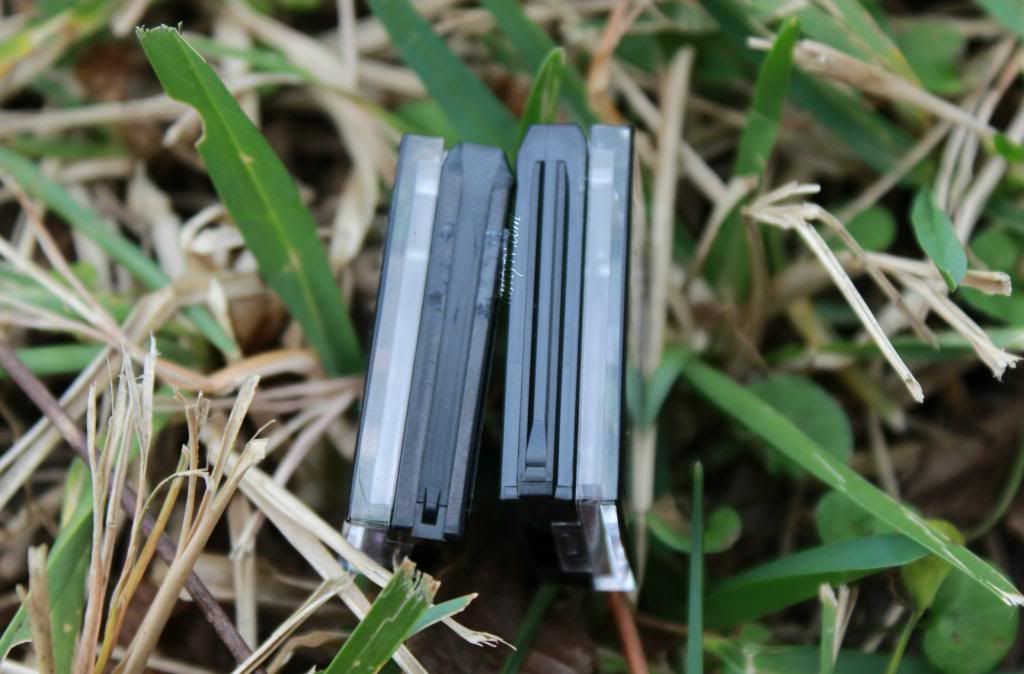 Here are the sides of the shadows, you can slide them into each other to make them "link"together. You can only link them on the sides, so if you buy a lot of these, you're either going to only have to do a few together or you're going to have a really long one!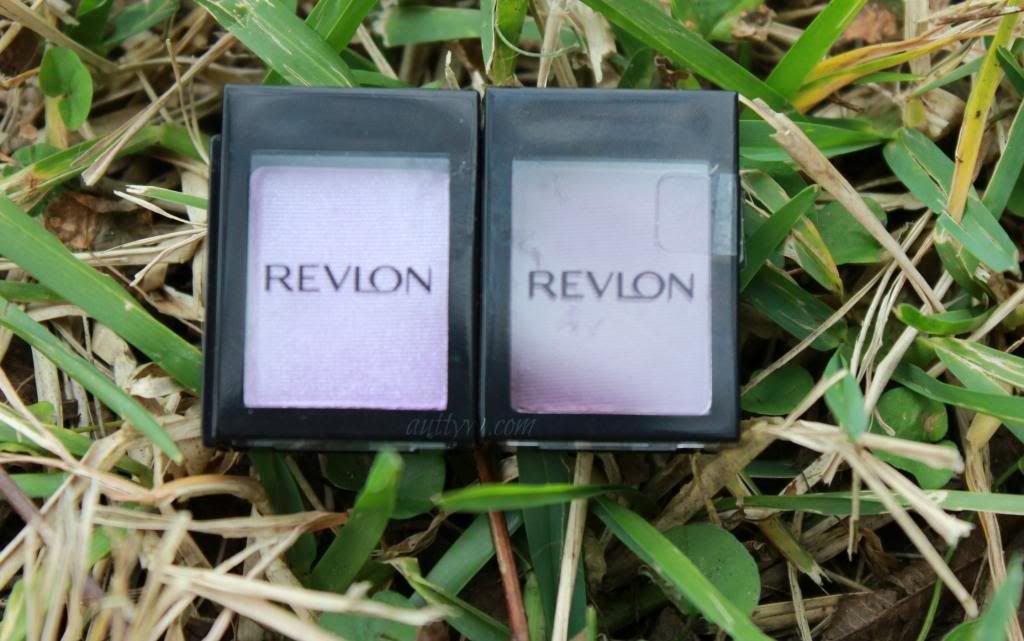 Plum is a dark plum matte.

Oh no girl, just no. First off, isn't the color absolutely GORGEOUS!? Wouldn't you have picked this up as well!? Well, don't it's really disappointing and NOT worth the $2.99. It's really hard to work with, it doesn't blend, it's chalky and I could go on and on about what I dislike about this shadow but I wont. Plum in its entirety is terrible. I've used this in my crease and I've had to use another shadow on top of it just to get it to blend out. I mean, it's not a total waste because you can set a basic shape of the crease that you want and you can use another shadow to blend it out and get the purple undertone.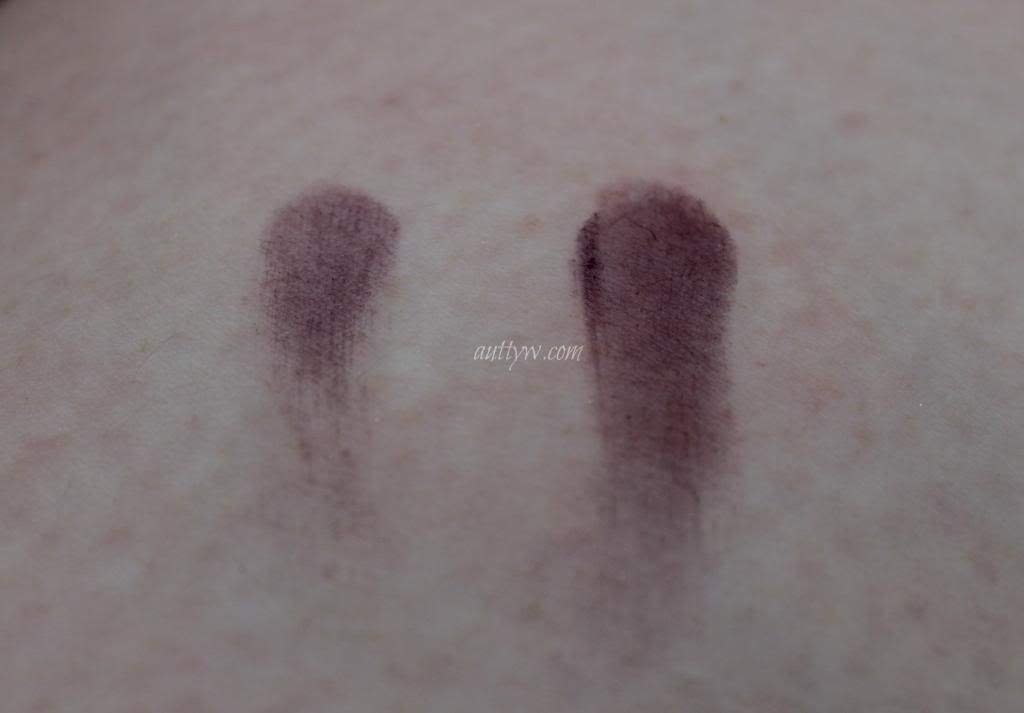 The left swatch is one swipe, I believe the right one is 3 or 4. No primer.
I definitely suggest checking out review of each shadow before you go buy them. That way you don't waste the money or are disappointed when you get them. Also, to the cashier who compared these to Urban Decay, get a hold of me and we will discuss it because the quality of these two shadows are far less then the quality of UD.
Do you have any of Revlon's ShadowLinks that aren't disappointing?! I would love to know which ones I should be on the lookout for!
I purchased these with my own money. All opinions are my OWN.