Purchased Myself
It took me a while to find one of the two I <3 Nail Art displays.. yes there are two different ones. My stores kind of lack with putting new collections out. Each pen retails for $7.99 (depending on your region) I'm sure you can find them cheaper if they're at Walmart, or when they go on sale it's totally worth it! I bought this on Christmas day (Yes I went out don't judge) and they were buy 1 get 1 50% off so I got the Stud kit as well. I will be doing a comparison at the end of the post with the original Nail Art pens.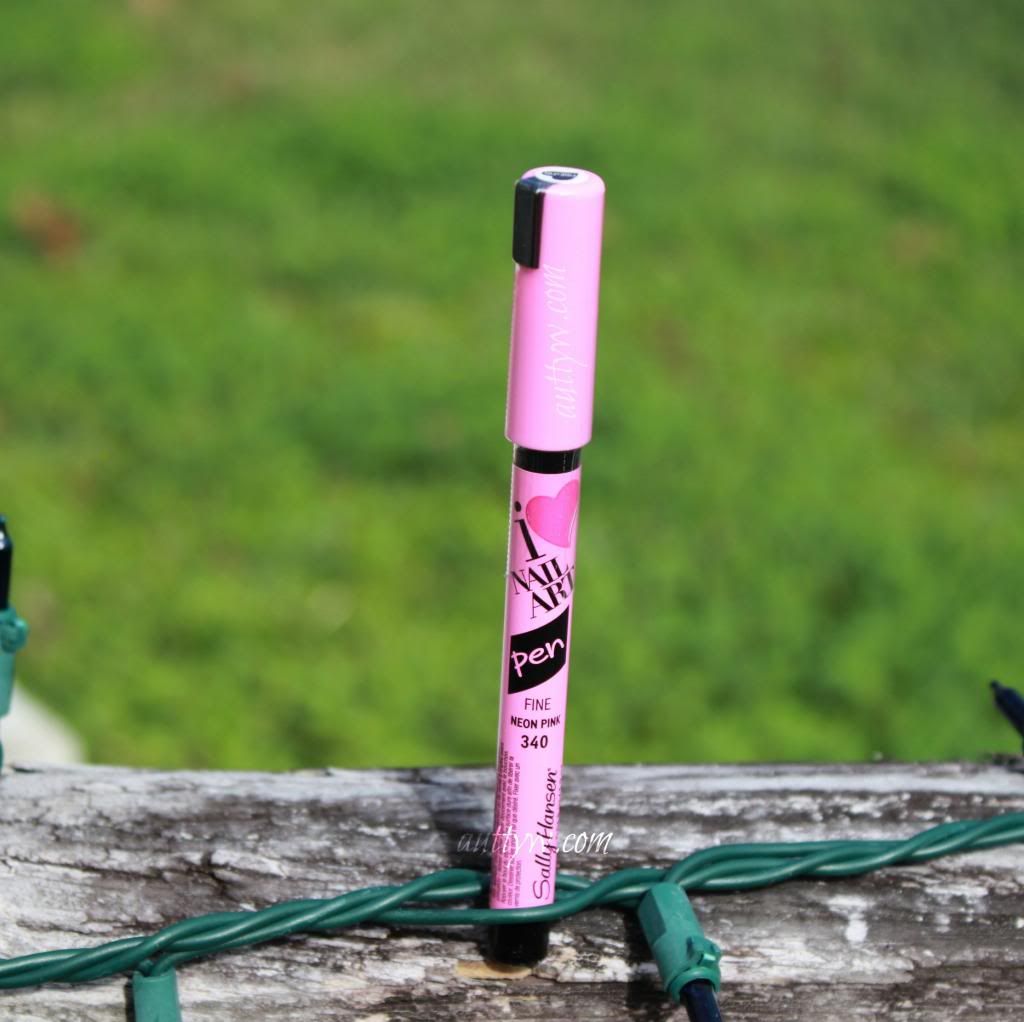 The pen I picked up is in
Neon Pink
my camera make the packaging look more of a baby pink but let me assure you, it's neon pink alright! I've never used any kind of nail art pen so I thought these would be really hard to use but I was surprised. It's really easy!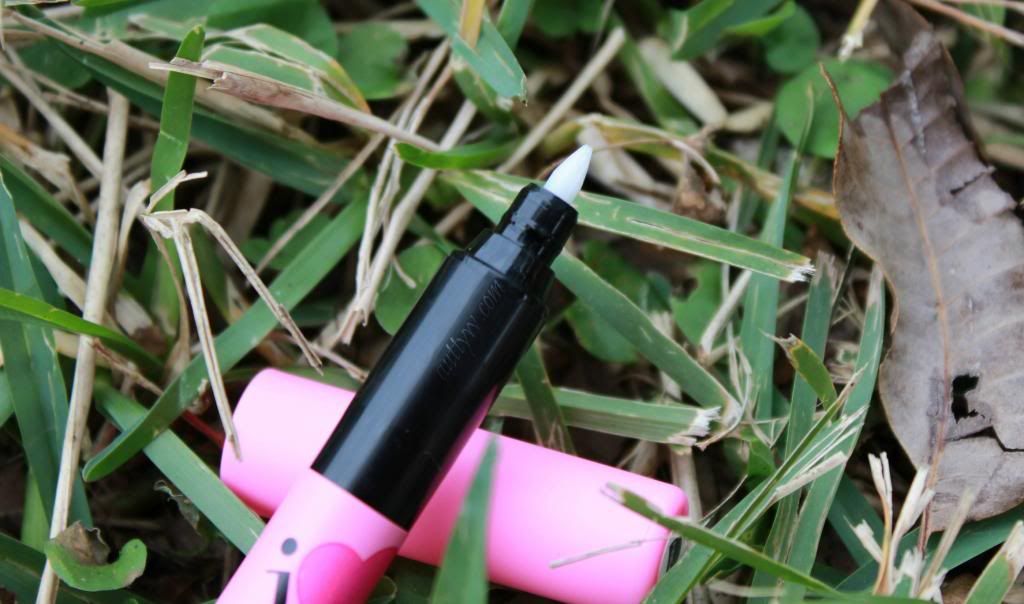 The one thing that I really do like about the new pens is that they're not as thick as the old ones. The old ones are really bulky. Other than that, there are a couple of things different and one major thing different!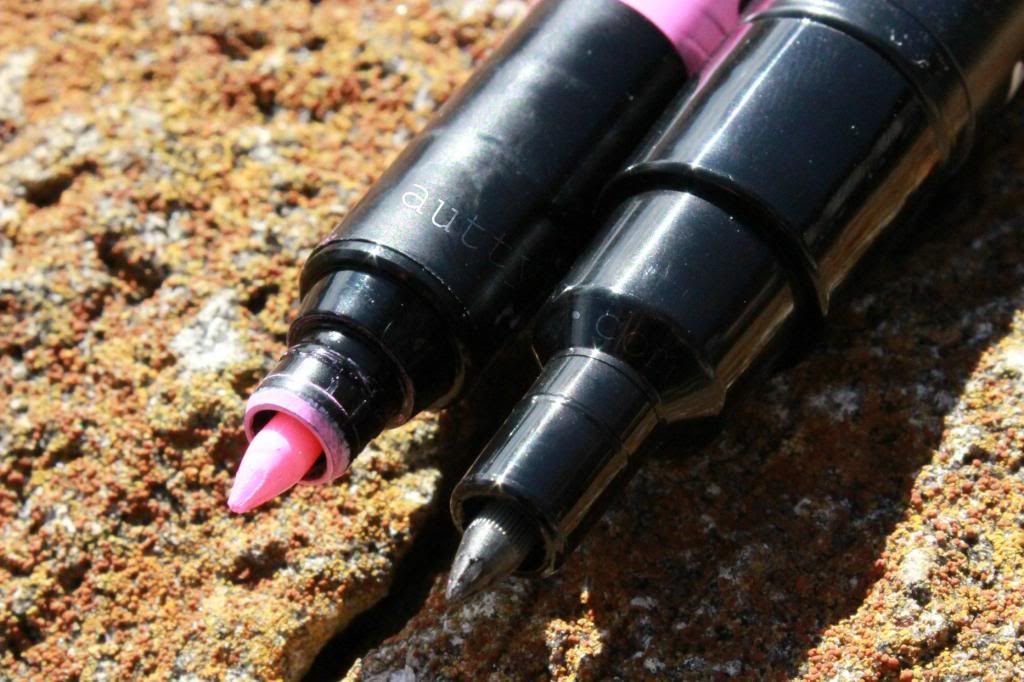 I<3 Nail Art Neon Pink (left) Nail Art Pen (right)
I know you can't really tell but the I<3NA pen has more of a flat tip where the original has a pointed tip.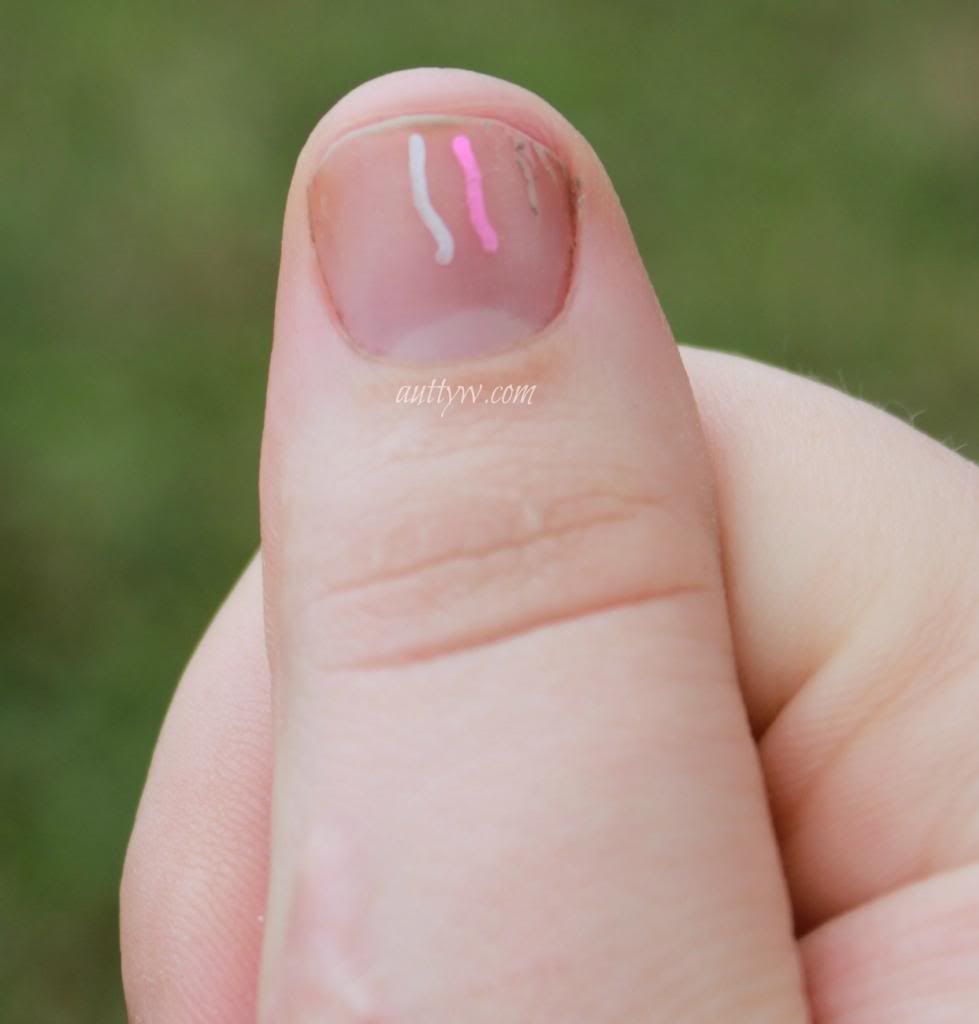 The one major difference between the two pens is the formulation of the ink inside. The I<3NA pen is way more pigmented then the original. The original formula is VERY watery. The Nail Art pens are currently on clearance (The I <3 Nail Art pens are replacing them) for under $3 if you can find them, IF You want to get them just because. Other than that, the pen width is the same, I don't have any problems using the pen except for the fact that I don't have a very steady hand, hence the funky lines. :P
Have you tried any of the new I Heart Nail Art Pens?! What do you think? Do you prefer the old ones?
Purchased myself