Press Sample
This review was supposed to be up two days ago, shame on me. I have a good excuse though, I got sick again and it's pretty bad! I've got to get some more cough medicine though so that is on my agenda for the rest of the day. Anyways, let's get into this review!!
(6+ hours later I am finally getting a chance to finish this. Fail on my part :( I hate being sick!)

Ellagee was kind enough to send me a sample of her cuticle oil to test out for two weeks. There is an unscented version for those who prefer non to extremely light scented products. This does contain nut oil so those will nut allergies might want too stay away. I will have a FULL ingredient list at the end of the post.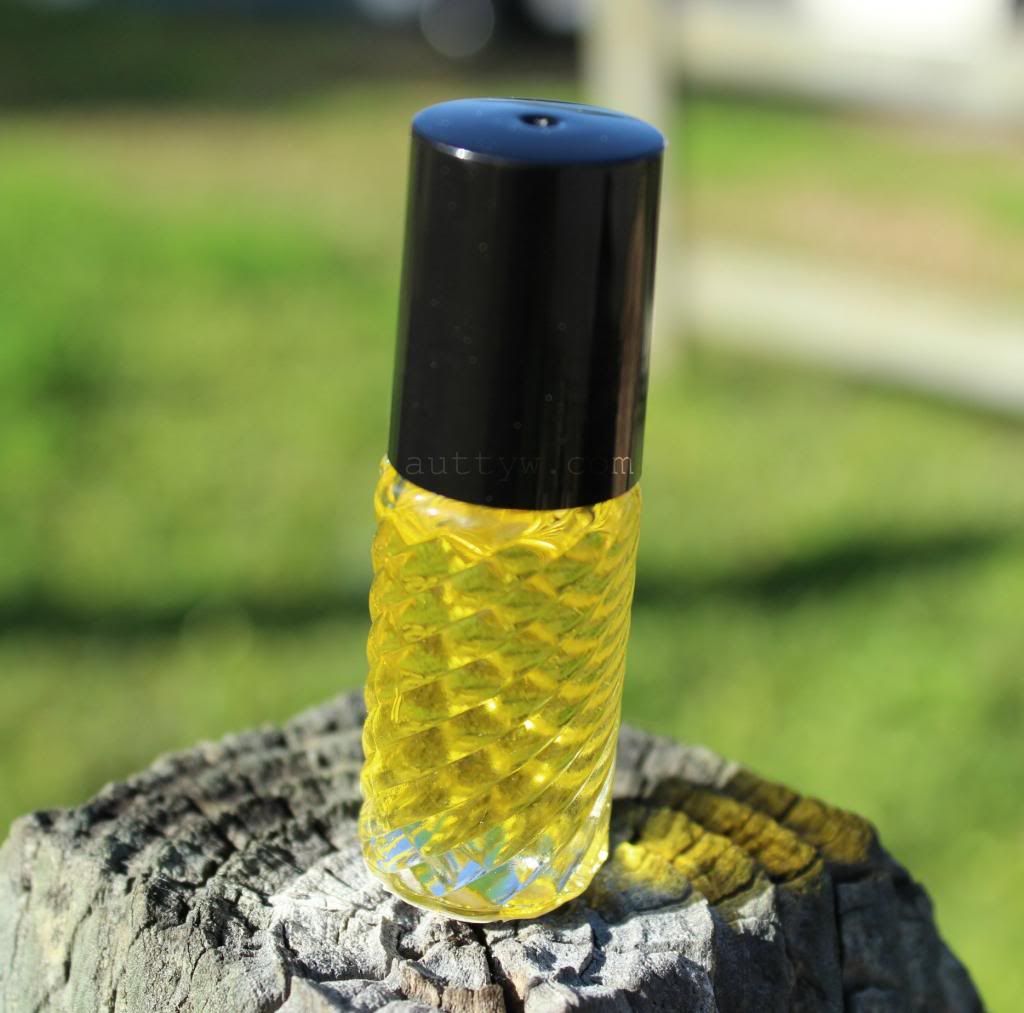 My Nephew LOVES the bottle by the way, and I do as well, but since this is just the sample I'm okay with it not having a label. It would be VERY hard to label, in fact there was actually a label on the bottom and it didn't want too stay. It's not anyone's fault though. :) In my before picture (below) I know my cuticles don't look too bad, but let me tell you my hands were put through some rough stuff for those two weeks! Being in the cooler at work for 3 hours straight and not being able to moisturize my hands or cuticles was heck, pure heck. I actually wound up tearing a cuticle boo!
The cuticle oil does have a rollerball and I was a tad bit apprehensive about it at first because I do have another oil and it leaks straight through the rollerball itself! BUT BUT the Ellagee cuticle oil doesn't. This is definitely safe to toss in your purse and carry it around with you!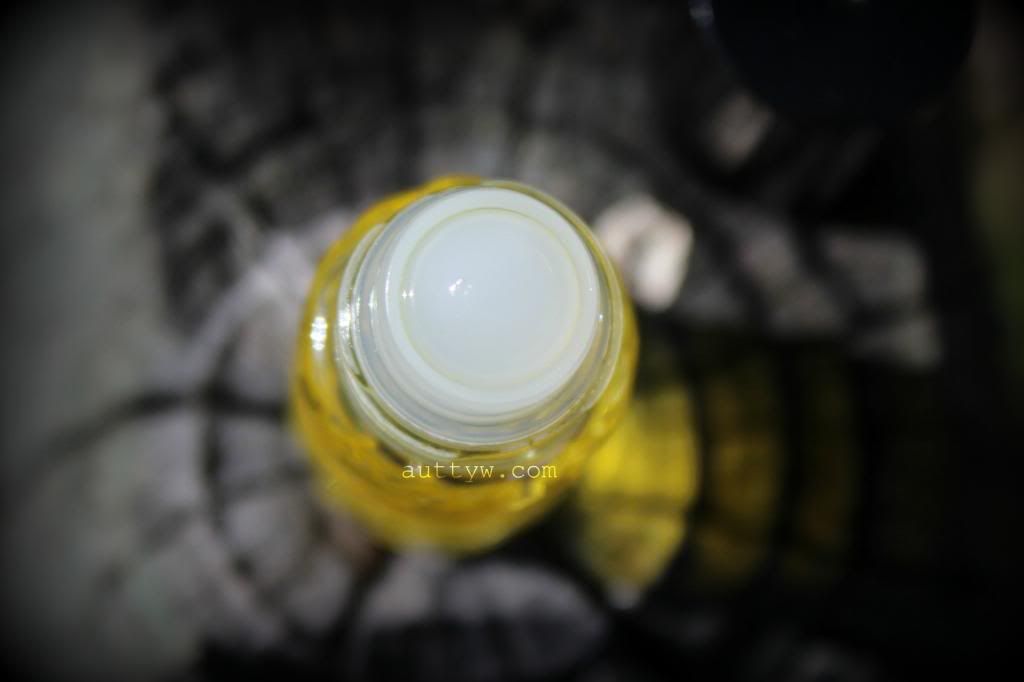 Now, for two weeks I changed up how I moisturized my cuticles. I used this and only this. Not only did I see a vast improvement in my cuticles, but I saw an improvement in my nails as well! Despite the fact that my nails are extremely short right now, my hands looks a whole lot better than they originally did in the above picture! I used this multiple times a day and I had fantastic results!
Scent wise, this to me is very mildly scented. My Mom tried this out for a few days and she is extremely sensitive to scents and this didn't bother her at all, in fact she loves the scent of it. You definitely can smell the citrus aspect of this with an undertone of the honeysuckle.It's purely divine!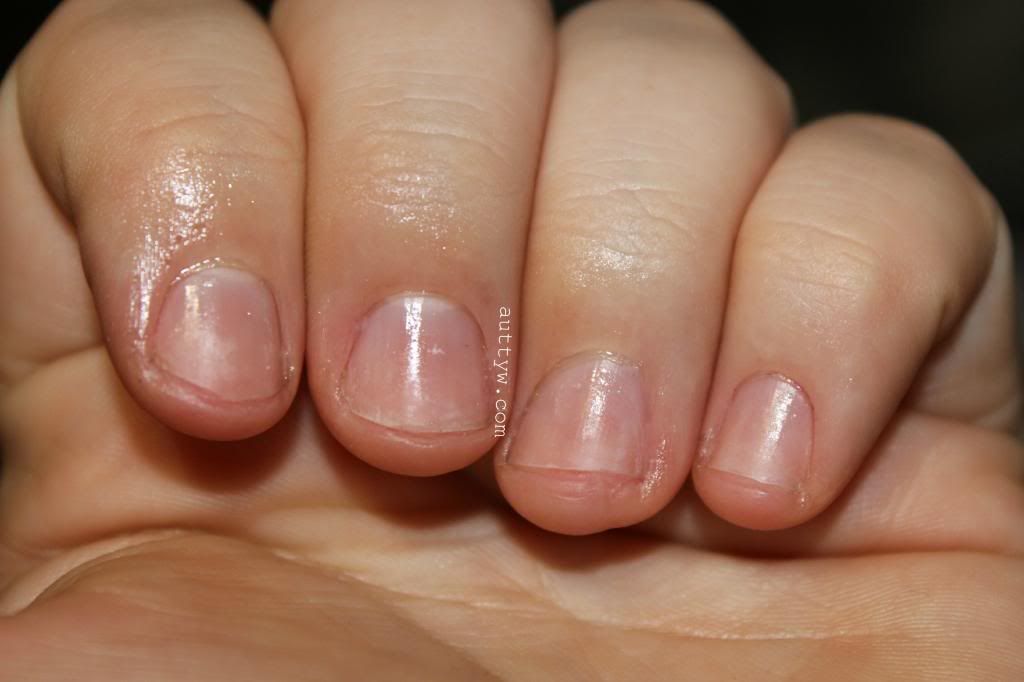 Ingredients: Jojoba Oil, Shea Nut Oil, Grapeseed Oil, Vitamin E Oil, Sweet Orange Oil, Honeysuckle Oil and Tea Tree Oil.

This isn't quite for sale on Ellagee just yet because of a label issue, but it should be for sale soon, so definitely keep an eye out for it because it's amazing! I'll definitely be getting another bottle once mine is empty!

Follow Ellagee on Facebook - https://www.facebook.com/ellageepolish
Twitter - https://twitter.com/ellageepolish
Instagram - http://instagram.com/ellageepolish
Disclaimer: Product sent for review. All opinions are my own.