Purchased Myself
How are you all doing?! I've been so uninspired lately, which is why I've not posted.
Today I have a Honey Bunny Lacquer for you. This particular one is from Deb's Anti-Valentines Day collection.
Falling In & Out Of Love is a matte bubblegum pink polish with purple and blue mirco shimmer in it.
You can get full coverage with 2-3 coats, which is what I used.
This polish dried pretty dang fast, which was amazing too me! The only other brand that I've had dry as fast as FI&OOL was the China Glaze holographic polishes.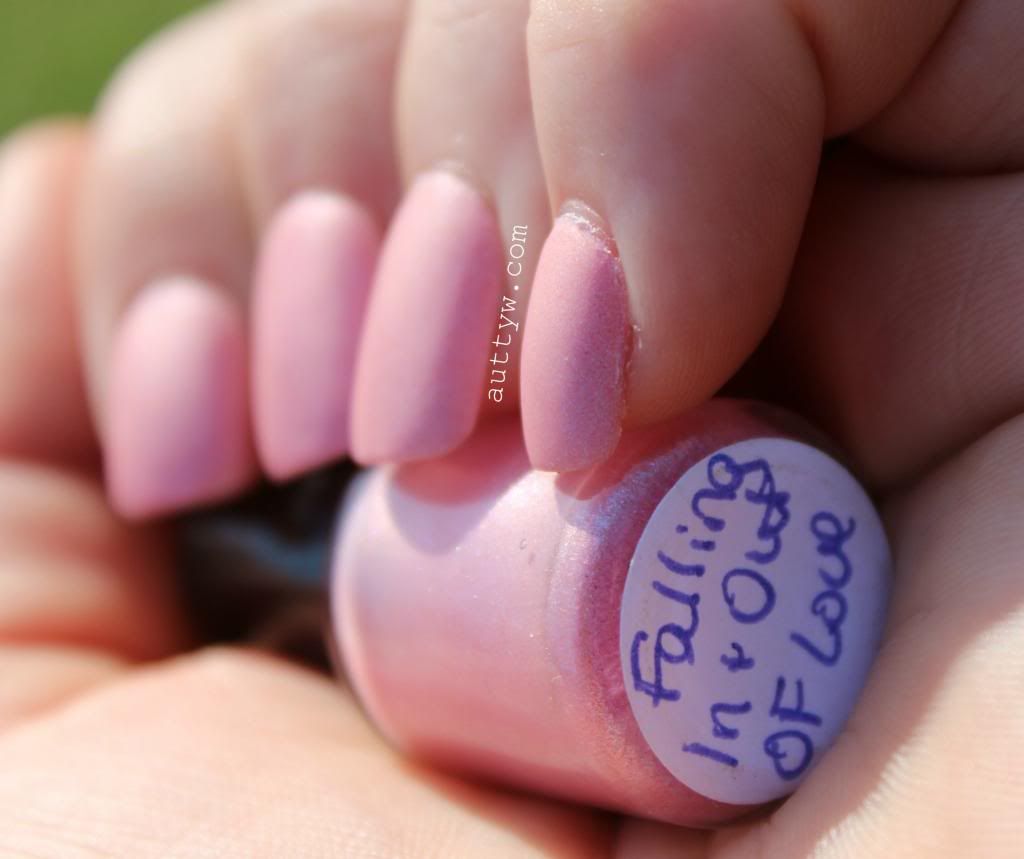 All of the above pictures are WITHOUT TOP COAT. This is a mini size, which was $3.50. The full sized retails for $7, which still isn't bad but when you're on a budget, go for the Mini! :P
This polish is absolutely gorgeous in it's natural self, all matte and sexy, but wait until you see it with a top coat!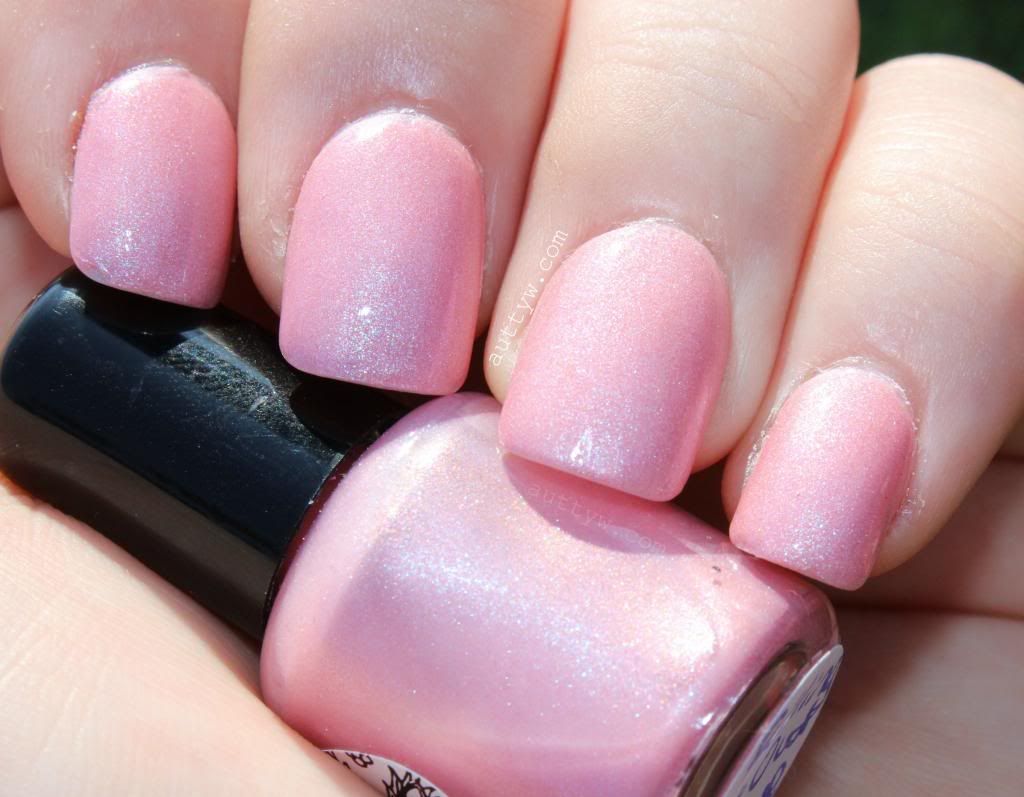 Look at that gorgeous shimmer! This polish is gorgeous either way, I definitely love the look of it matte though!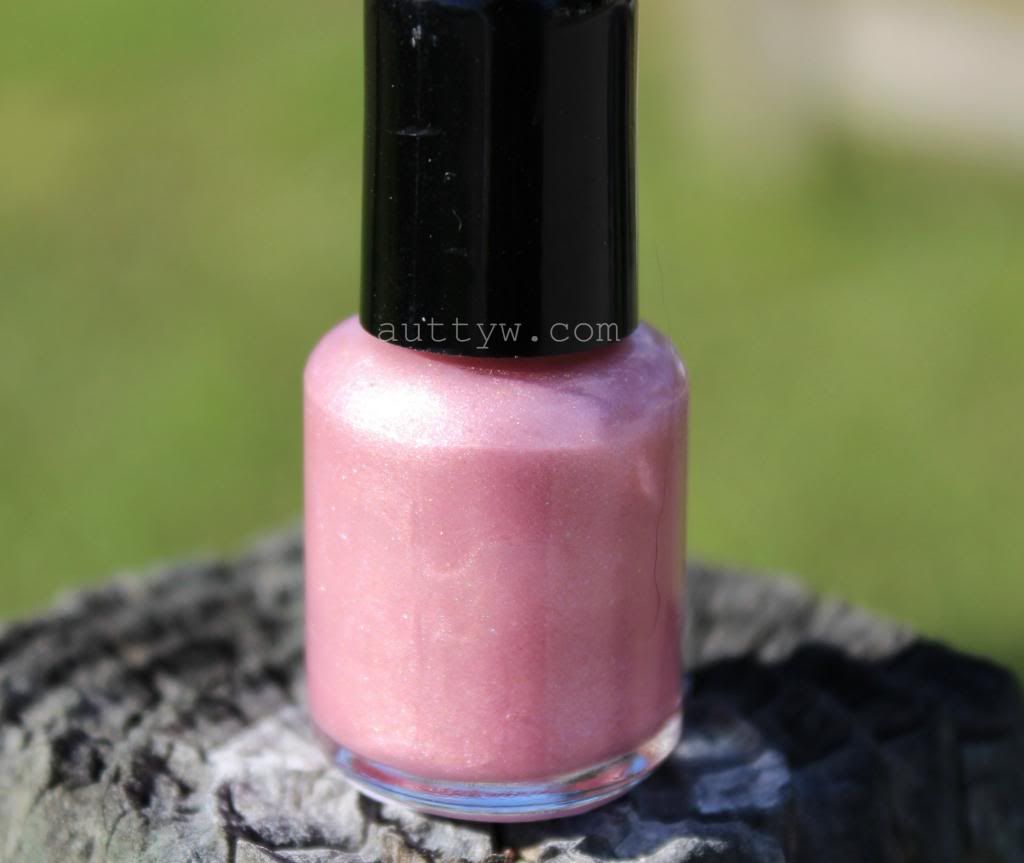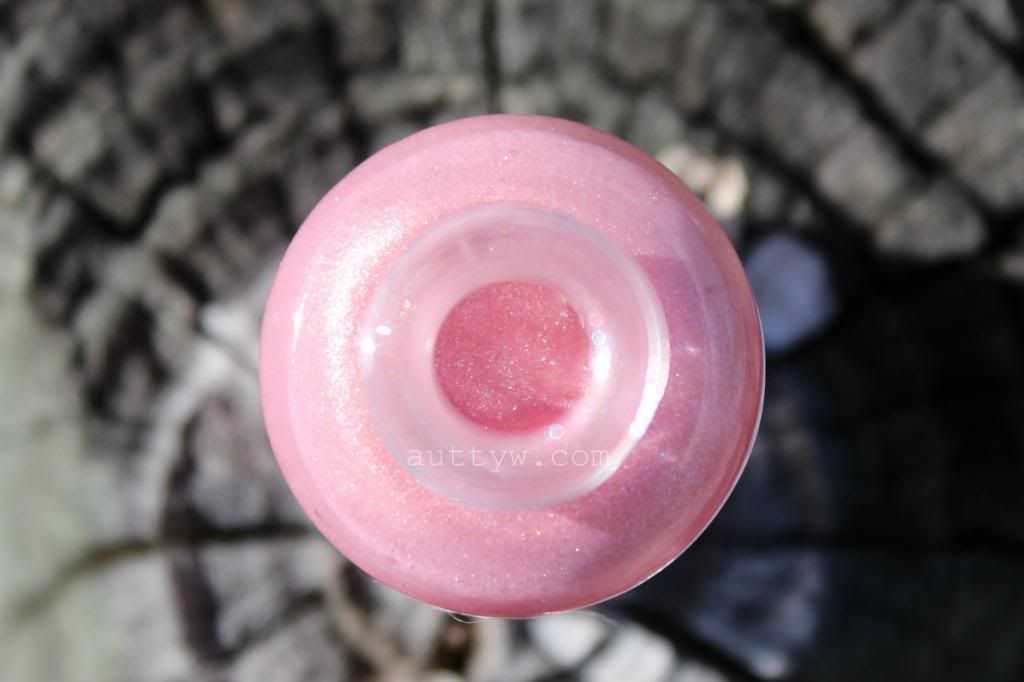 You know I couldn't end this post without doing one of my bottle shots! :P
What do you think?! Is this a polish you would buy? I definitely recommend it, if you're wanting a gorgeous bubblegum pink!
You can purchase this polish on Honey Bunny Lacquer's Etsy
Follow her on Instagram & Twitter