PR Sample/Purchased Myself
You know when you're super excited about something that you can't contain it?! Let me tell you, I'm still extremely excited over this polish!
For my base I used Venique Dominating Thigh Highs and Cult Nails Grunge for an accent.
I topped each nail with Ellagee's Rainbow Syrup. This polish is gorgeous in the bottle, but it absolutely POPS over a dark nail polish.
Look at that sexy ass linear holo. No joke, I was really bummed and actually upset when I took this off. Mind you I wore it for about 3-4 days.
Look at that Rainbow as well.
We shant even talk about what this polish makes me want to do LOL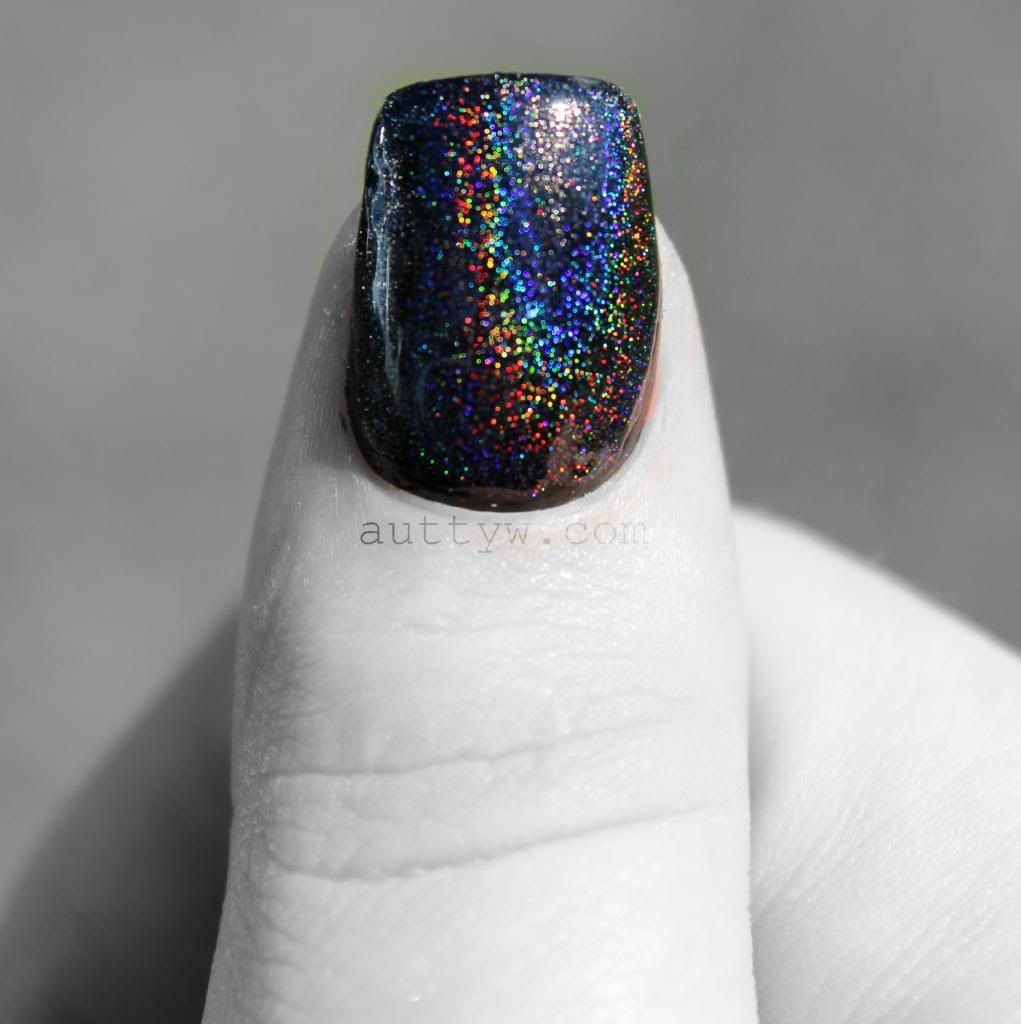 I'm just going to leave you with this
Ellagee's Rainbow Syrup was provided as a press sample. All other polishes were purchased with my own money.