I hope you all are doing well! I'm slowly trying to stockpile makeup blog posts that way it's not a constant flow of nail polish. I mean, there's nothing wrong with going to back the basic roots of my blog! Anyways.
Chris and I didn't do anything for V-Day, neither of us wanted too either. We're not big V-Day people plus I had to work. We're going to go to Dinner on Wednesday though but that's about it. This was my third attempt at doing a makeup look that day. No lie, I couldn't get the shadows I wanted to use to blend, then it just looked sloppy! In the end, I just pulled from my Z-Palette of UD shadows, which is basically a go-to for me. Yes, I'm in a shadow rut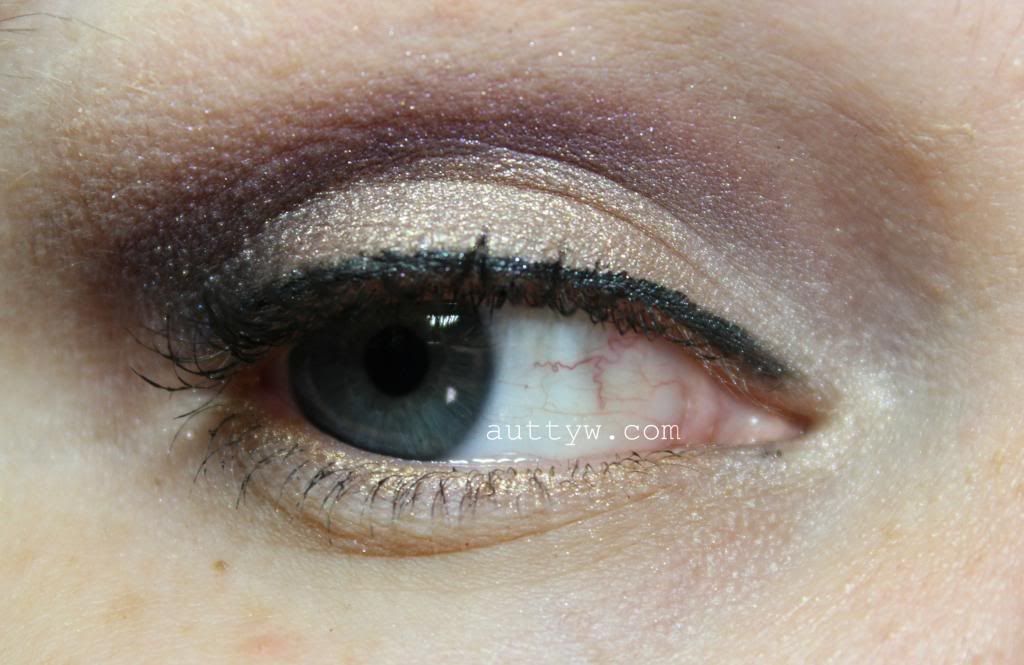 Milani Eyeshadow Primer
Urban Decay Gravity (crease)
Creep (outer corner, slightly into crease)
Half Baked (lid, lower lashline)
Skimp&Zephyr (inner corner)
Milani Eye Tech Extreme Liquid Liner
Ellis Faas mascara
I liked this look a lot. I'm trying to slowly re-introduce colors back into my makeup routine. Also, the Milani liquid liner and I are NOT friends, I'm going to do a review soon, but I dislike it because it skips and doesn't apply evenly. As I'm sure you can see/tell.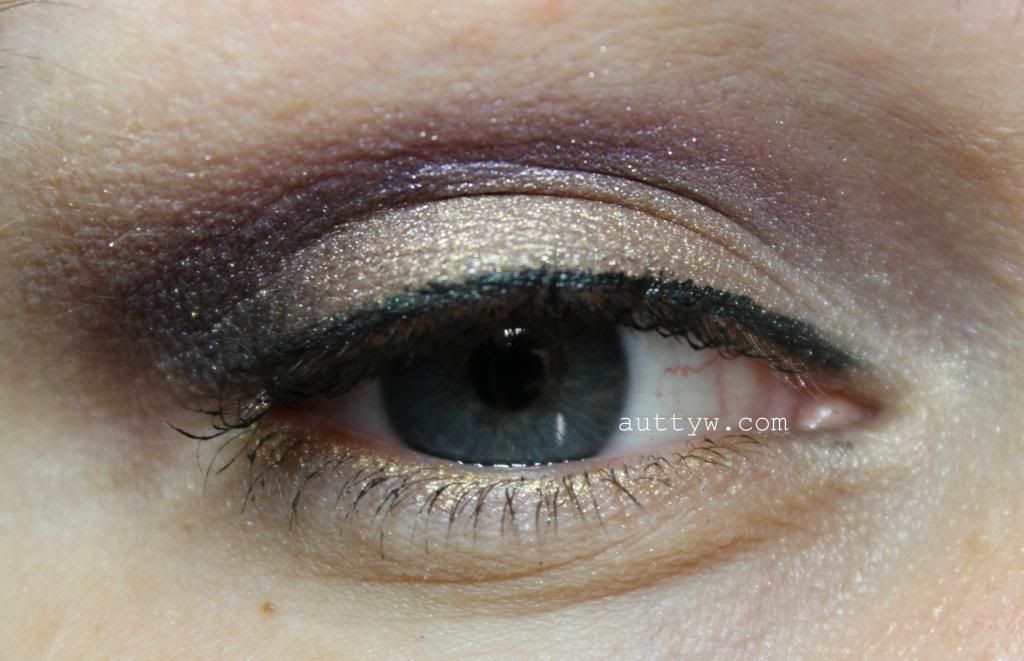 I didn't even wear foundation. I really don't see much of a need for it these days. If I'm going somewhere then yes, I'll wear foundation. For work or really everyday life, no thanks, I don't need extra stuff trying to break me out. Plus other than pimple or two, it is just acne scars and redness. Aint no thang but a chicken wing!
This look was really simple and really all you need is a gold, purple and black shadow and you can recreate it. You don't even need a liquid liner really. :P