Purchased Myself
Wet n Wild is not a brand I gravitate towards much for eye shadows. I know they have some gems, but most of the time, the ones that I purchase are mostly disappointing. I was searching for their new spring collection to pick up the palettes for it as per request from Jessica (you can read her blog HERE). Unfortunately, I can't find the spring collection anywhere, so I just grabbed a palette that I thought would be really fun too play with. It was this one (Art In the Streets) or the 5-pan neutral palette. I'm trying to re-introduce color back into my repertoire, so I went with the bold and bright colored one.
Art In The Streets is a 5 pan palette with a purple, bright orange, yellow, medium green and a sky blue.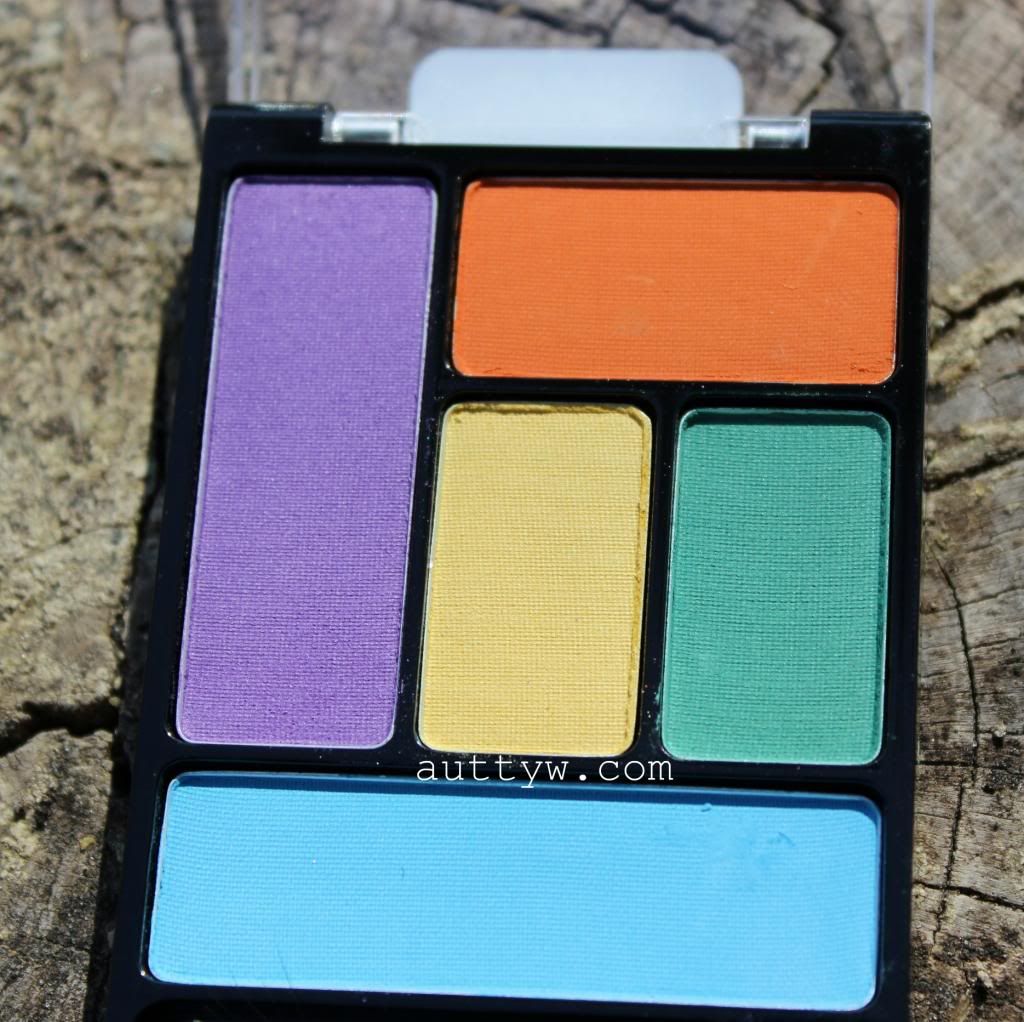 I don't think these have any ACTUAL names so we shall just number them in order of how they were swatched.
This particular set is swatched without a primer. As you can tell, the colors are not particularly pigmented. This WAS two swipes though. Like two straight down (or across depending on the pan) swipes to get shadow. NORMALLY I only do one swipe, but I wanted to build them up a bit. I despise when people build up shadows and make them look all pretty, that is misleading and I don't do it. BUT I had to give this a second swipe.
Two swipes again over Milani's Eye shadow primer. Much better right? I did have a bit of trouble with the orange, which I'm sure you can tell. All 4 of the 5 shadows are matte. The purple has a little bit of shimmer in it, which you can see, so I'm not calling it matte.
The shadows themselves are very smooth but there is one drawback, they're kind of chalky. You don't get any fall out, or at least I didn't but these are still chalky. They're very easy too use and blendable. However, you're going to see my biggest issue with these in un momento (aka the next picture)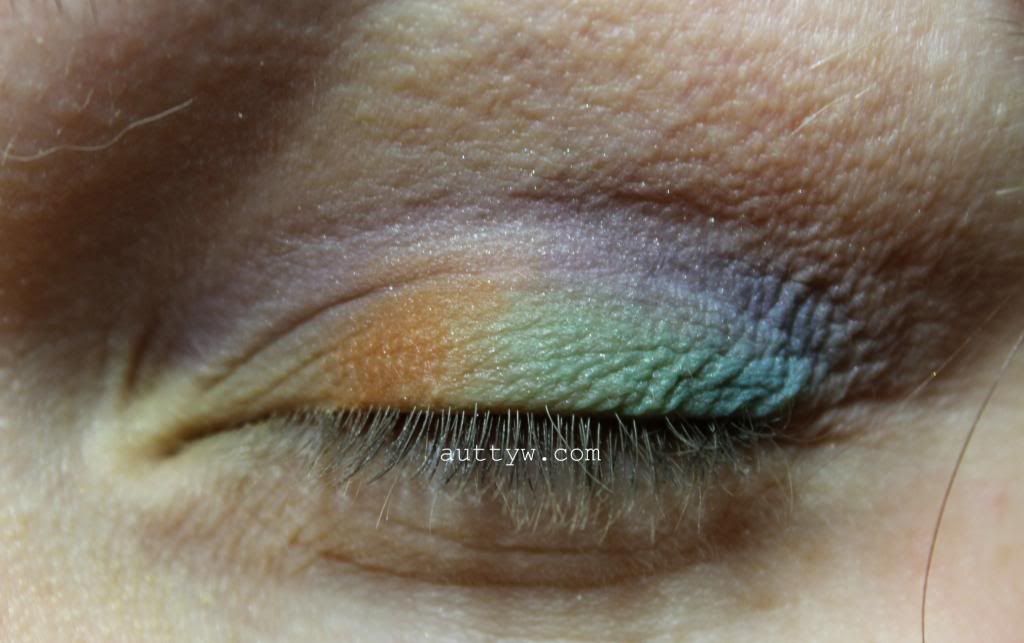 Le sigh. Okay, I had to be careful to NOT over blend this or the shadows would disappear. I used every color in the palette, with the yellow in the inner corner. I couldn't get the yellow to show up much except for what you see. Honestly, I'm kind of disappointed. I've had a few Wet n Wild palettes, and they've all been duds for me. I think the I<3Matte was the only good one out of all of the ones that I've tried. I don't know. I'm still going to search for their Spring Collection, but I am not having high hopes for the quality of it.
Have you tried this palette? Do you have the same opinion on Wet n Wild shadows? What are ones that I should try?!
Purchased myself. All opinions are my own.