Purchased Myself
I feel kind of bad showing you this polish only because you can't purchase it anymore. At the same time I don't feel bad because it is such a gorgeous polish and deserves to be shared with the world!
In A Trance is a olive green with a ton of ton of orange/red, green and yellow shimmer. This has a lighter green, almost gold undertone too it that is absolutely captivating!
The polish is shown using only TWO coats and no top coat. I can't even begin to describe too you how shiny this polish is on it's own. With this polish, you can skip the top coat 100%. the above picture is also true to color.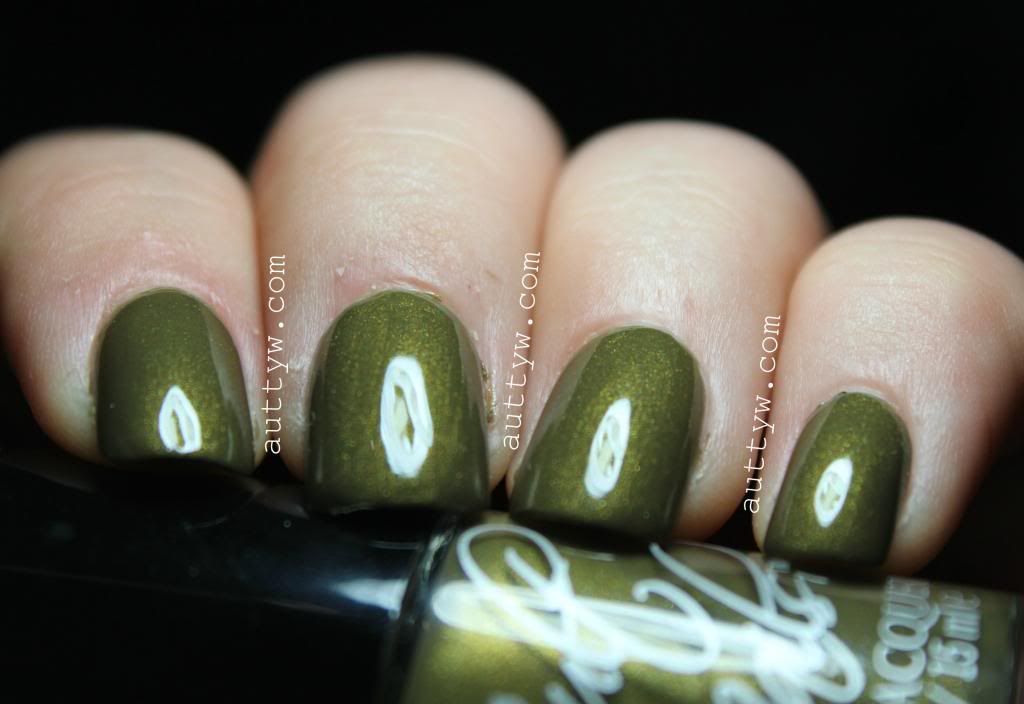 See how shiny it is?! You can see the lightbulb in my lamp pretty dang clearly!
The formula on this polish is pretty stellar. You only need 2-3 coats of this polish depending on then length of your nails or how thick you apply this polish. I also had minimal cleanup... actually I had almost no cleanup! This is the PERFECT consistency! It doesnt flood the cuticles and it levels out itself without having to work with it.
You KNOW I can't leave this blog post go without my side shot! :P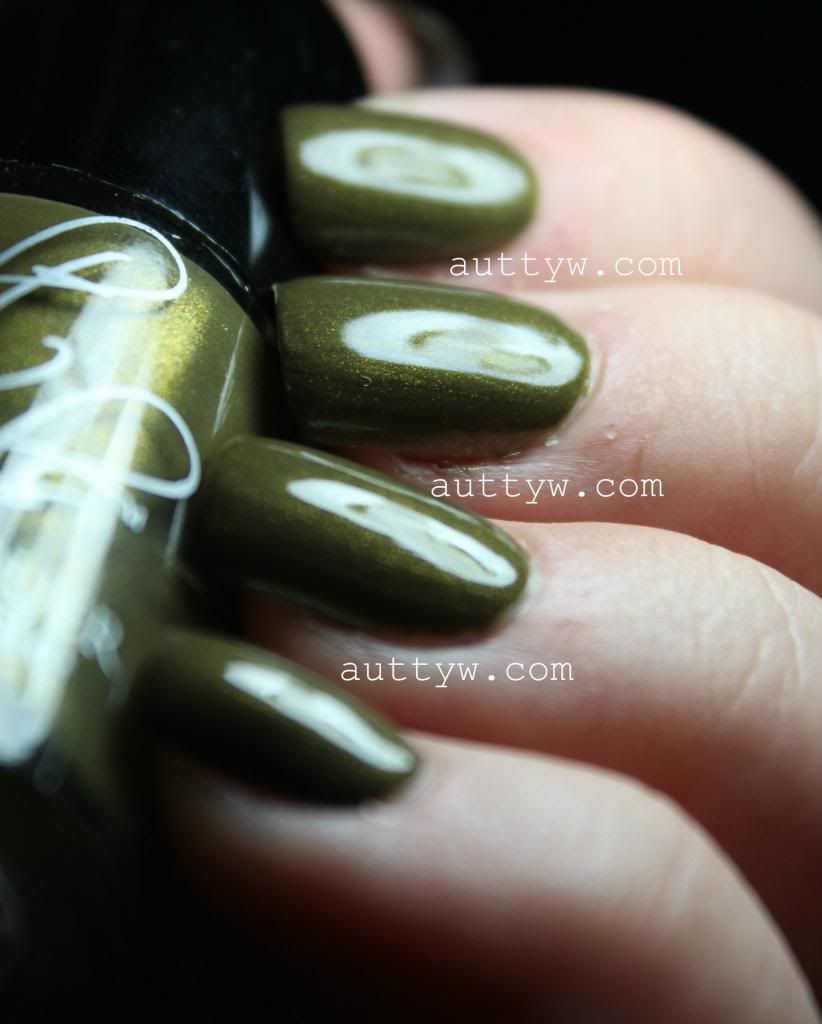 This has quickly become one of my favorite angles to take pictures of a polish! Only, it's a wee bit better when there isn't a light bulb covering most of the nail! :P I typically swatch during the day but work was hell and I wanted to get pictures of this polish before I did some dots over top!
I will be showing the dotticure that I did over top either later this week or next week depending on when I get to uploading the picutres!
What do you think of this polish?! I definitely think it needs to be brought back! :P *hint hint* Bahah.